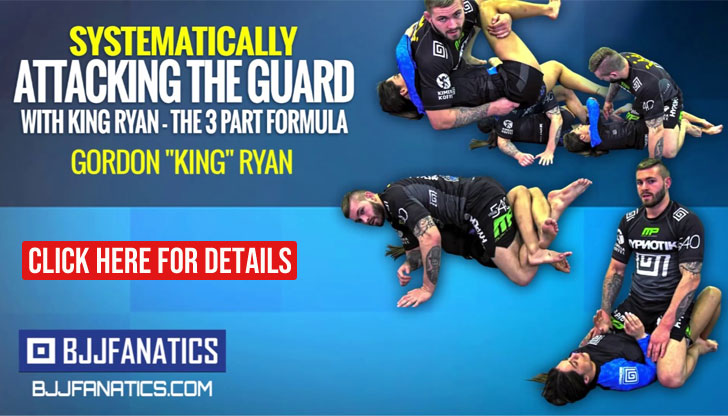 Alexandre Freitas, commonly known as Alexandre "Soca", was considered by many as the king of Jiu Jitsu's super-featherweight division in the late 1990's early 2000's. Alexandre "Soca" conquered numerous BJJ and submission wrestling competitions including the prestigious Abu Dhabi Combat Club tournament (ADCC), arguably the most prestigious grappling trophy in the world.
Alexandre Soca Jiu Jitsu
Full Name: Alexandre Carneiro Monteiro de Freitas
Nickname: When Alexandre was 18 years old, he decided to start training boxing to break his BJJ routine. Renzo Gracie and Carlos Gracie Junior started calling him "Socador"or "Soca" (puncher/striker) because of this. With time everybody at the Gracie Barra academy started calling him by the nickname "Soca".
Lineage: Mitsuyo Maeda > Carlos Gracie Sr. > Helio Gracie > Carlos Gracie Junior > Alexandre de Freitas
Main Achievements:
ADCC Champion (1998);
Pan American Champion (2000);
Pan American Nogi Champion (2008 – Senior 1);
Brazilian National Champion (1996);
Champion of the "Desafio Renzo vs Wallid" (1993);
2x ADCC Silver Medallist (1999, 2000);
Brazilian Silver Medallist (1999)
Favourite Position/Technique: Choke from the back and Armlock from side control.
Weight Division: Pluma, Pena and leve.
Team Association: Soca BJJ
Alexandre Soca's Biography
Alexandre Soca was born on the 6th of September 1972 in Rio de Janeiro, Brazil. He was very active as a child, doing many sports with a special attention to surf, and it wasn't until 1988 that he went to his first Jiu Jitsu class, a class he attended trying to follow his brother's footsteps – his brother was a BJJ blue belt at the time.
Soca's very first Jiu Jitsu instructor was Jean Jacques Machado in an academy filled with amazing talent, figures like "Draculino", "Soneca", "Risada" and many others were daily on the mats. Alexandre Freitas showed his own talent from the start and progressed through the ranks under Machado's supervision at the famed Gracie Barra academy in Barra da Tijuca. Shortly after Alexandre received his purple belt, Jean Jacques moved to America and Carlos Gracie Junior took charge of his classes.
While Alexandre Soca was a purple belt, he also began helping out as an assistant coach at the gym, aiding Roberto Correa and Ralph Gracie. Alexandre received his black belt in 1994 and went on to have a fabulous career as both a competitor and a coach having helped several fantastic grapplers raise up their game, including Kyra Gracie whom he coached until she reached her purple belt. In 2005 he got an invitation to coach one of two academies; one was located in Hawaii and another one in Long Island – NY where he would replace Rodrigo Gracie. Alexandre liked the idea of living abroad and opted to go to Long Island.
In his career as a coach, Soca has been known for a preference in creating his own brand. Though he was linked with Gracie Barra for a long time, he chose to fund Soca BJJ distancing himself from the Barra franchise. The successful "Soca BJJ" academy has already graduated several black belts who are spread out all over the world, fighters like Rafael "Capoeira", Paulo de Tarso, "Cabeção", Vinicius Moura, Sydney Machado and even The Ultimate Fighter season 8 finalist Phillipe Nover.
Alexandre also ventured in the world of MMA (mixed martial arts) in 2004. He made his debut against the experienced Yoshiro Maeda, displaying a lot of his BJJ skills in the first round but succumbing to a knee strike early in the second round. Maeda was undefeated at the time with 7-0-0 and stayed undefeated until 2005.

Alexandre Soca Grappling Record
28 WINS
BY POINTS


BY ADVANTAGES




BY SUBMISSION




BY DECISION




BY PENALTIES




BY DQ



19 SUBMISSIONS WINS
#86e620
Choke from back
26
5
13 LOSSES
BY POINTS


BY ADVANTAGES




BY SUBMISSION




BY DECISION




BY PENALTIES




BY DQ



2 SUBMISSIONS LOSSES
Alexandre Soca Fight History
ID
Opponent
W/L
Method
Competition
Weight
Stage
Year
60

Royler Gracie

Royler Gracie
L
N/A
Brasileiro
70KG
F
1994
71

Joao Roque

Joao Roque
L
Pts: 4x2
Pan American
70KG
SF
1996
112

Royler Gracie

Royler Gracie
L
N/A
World Champ.
70KG
SF
1997
132

Vitor Shaolin

Vitor Shaolin
L
Pts: 5x0
Team Nationals
88KG
SF
1997
258

Marco Barbosa

Marco Barbosa
L
Points
Brasileiro
70KG
F
1999
313

Royler Gracie

Royler Gracie
L
Leglock
ADCC
66KG
F
1999
385

BJ Penn

BJ Penn
L
Points
World Champ.
70KG
4F
2000
413

Royler Gracie

Royler Gracie
L
Pts: 5x0
ADCC
66KG
F
2000
503

Baret Yoshida

Baret Yoshida
L
Kneebar
ADCC
66KG
SF
2001
505

Robson Moura

Robson Moura
L
Points
ADCC
66KG
3PLC
2001
771

Baret Yoshida

Baret Yoshida
L
Pts: 9x6
ADCC
66KG
SF
2003
773

Royler Gracie

Royler Gracie
L
Pts: 8x0
ADCC
66KG
3PLC
2003
888

Mario Reis

Mario Reis
L
Pts: 8x4
World Champ.
70KG
F
2003
58

Unknown

W
Triangle
Brasileiro
70KG
4F
1994
59

Marcelo Mendes

W
Armbar
Brasileiro
70KG
SF
1994
70

Eduardo Tita

W
Armbar
Pan American
70KG
4F
1996
84

Marcelo Telo

W
Choke from back
Brasileiro
70KG
4F
1996
85

Paulo Coelho

W
Points
Brasileiro
70KG
SF
1996
110

Wellington Dias

Wellington Dias
W
Points
World Champ.
70KG
4F
1997
140

Trevor Lally

W
Armbar
ADCC
66KG
4F
1998
143

Marc

W
Armbar
ADCC
66KG
SF
1998
145

Robin Gracie

W
Choke
ADCC
66KG
F
1998
253

Vinicius Cruz

W
Choke
Brasileiro
70KG
R1
1999
255

Robson Moura

Robson Moura
W
Choke from back
Brasileiro
70KG
4F
1999
256

Octavio Couto

Octavio Couto
W
Points
Brasileiro
70KG
SF
1999
306

T. Hirono

W
Armbar
ADCC
66KG
R1
1999
309

Vinicius Draculino

Vinicius Draculino
W
Pts: 2x0
ADCC
66KG
4F
1999
311

Sasha Palvski

W
Choke
ADCC
66KG
SF
1999
375

Fernando Lopes

W
Choke
Pan American
70KG
SF
2000
376

Edson Diniz

Edson Diniz
W
Choke from back
Pan American
70KG
F
2000
405

T. Yano

W
Pts: 10x0
ADCC
66KG
R1
2000
409

Sasha Plavski

W
Points
ADCC
66KG
4F
2000
411

Joe Gilbert

W
RNC
ADCC
66KG
SF
2000
496

Y. Kinishi

W
Guillotine
ADCC
66KG
R1
2001
499

T. Yano

W
Guillotine
ADCC
66KG
4F
2001
761

K. Hirate

W
Points
ADCC
66KG
R1
2003
769

Joaquim Hansen

W
Guillotine
ADCC
66KG
4F
2003
883

Unknown

W
Choke from back
World Champ.
70KG
R1
2003
884

Wellington Dias

Wellington Dias
W
Choke from back
World Champ.
70KG
4F
2003
887

Reinaldo Ribeiro

Reinaldo Ribeiro
W
Pts: 7x4
World Champ.
70KG
SF
2003
952

Yuki Nakai

Yuki Nakai
W
Points
G1-02 Pro League
70KG
SPF
2003
Alexandre Soca BJJ Highlight

Alexandre Soca BJJ