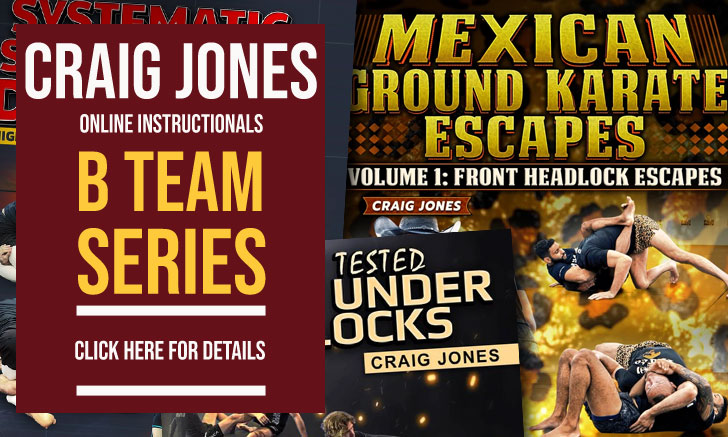 Vinicius Amaral is judo and Brazilian jiu jitsu black belt, the latter awarded by two legendary instructors: César "Casquinha" Guimarães and Master Carlson Gracie. An iconic figure in both sports, Amaral took part in the Brazilian National Judo Squad for 5 years, while in BJJ he represented Carlson Gracie Academy as well as Gama Filho, GF Team and Game Fight, earning several world titles in jiu jitsu. Vinicius is also a highly regarded instructor, having developed high-end athletes such as Bruno Malfacine, Theodoro Canal, Denilson Pimenta, etc. In 1999 Vinicius Amaral founded Game Fight, a well respected academy with a broad affiliate network.
Vinicius Amaral Jiu Jitsu
Full Name: Vinicius Jorge Dubugras do Amaral
Nickname: n/a
Lineage: Mitsuyo Maeda > Carlos Gracie > Carlson Gracie (> Walter Guimarães > César Guimarães) > Vinicius Amaral
Main Achievements:
CBJJO World Cup Champion (2003, 2005, 2006 weight & absolute)
CBJJE World Champion (2008)
IBJJF Rio Pro Champion (2015)
Brazilian National No-Gi Champion (2015 Master 3)
Favorite Position/Technique: Guard Passing
Weight Division: Meio Pesado (88kg/194lbs)
Team/Association: Game Fight
Vinicius Amaral Biography
Vinicius Amaral was born on the 27th of October, 1972 in the neighbourhood of Meier, Rio de Janeiro – Brazil.
At the age of 8 Vinicius had a street altercation with an older kid. This older child had some martial arts experience and threw him around a few times during the fight, leaving Amaral with a sense of helplessness. When Vinicius returned home, he had a talk with his uncle (who was a judo black belt), after which it was decided that he would take Vinicius to judo classes.
Vinicius Amaral became a prolific judo competitor, earning many medals in the sport, competing and training for the famous "Universidade Gama Filho". Eventually earning his black belt 9 years after he started his journey in the Japanese grappling trade. Shortly after earning his judo black belt Vinicius bumped into the kid who had beat him 9 years before, in that event which led him to judo. Amaral extended his hand and thanked him for the life changing encounter.
Amaral's prowess in judo eventually led him to Brazilian jiu jitsu in 1994, as he tried to improve his newaza skills. Vinicius' first coach was one of Master Carlson Gracie's godsons, Carlson Guimarães (son of Walter Guimarães) who awarded him his blue and purple belts (the latter in a combined effort with César "Casquinha" Guimarães). His brown and black belts were awarded by "Casquinha" and Carlson, who tied Vinicius black belt around his waist together.
From 1994/95 to 2000 Vinicius Amaral competed for the Brazilian National Judo Squad in international events, but in 2001 he became focussed on jiu jitsu, incentivized by Pedro Gama Filho, the leading figure of the Gama Filho University a team for which Amaral had competed in judo. Gama Filho had the intention of building a strong jiu jitsu team to rival the country's top BJJ academies, recruiting Amaral with Carlson Gracie's approval (up until then, Vinicius had always represented the CG academy in jiu jitsu). With a full salary from Filho, Amaral managed to focus solely on his jiu jitsu training.
Game Fight was created around 1999-2000. As turmoil hit the Carlson Gracie Academy, with the majority of the team going on to found Brazilian Top Team, and with Master Carlson living in the USA, Amaral became unsure of how the situation would pan out for the team's affiliates, creating GF. This was just prior to Pedro Gama Filho's offer, after which Game Fight was placed in the "drawer" and Vinicius became a representative of Gama Filho's team.
Vinicius Amaral competed for many years under the Gama Filho flag, being a team mate of the famous instructor Julio Cesar Pereira. When Pedro passed away, the Gama Filho University closed the doors of the jiu jitsu project and Master Julio Cesar moved on to form Grappling Fight Team (GFT). Vinicius followed his friend to GFT for a few years, but in 2010 decided to follow his initial project of Game Fight, a team that has gained serious momentum since then with many affiliate teams spread across the world.
As a coach, Vinicius Amaral has helped develop numerous high level grapplers, none greater than Bruno Malfacine, the most successful roosterweight the sport has ever seen.
Vinicius Amaral vs Rogerio Siqueira

Vinicius Amaral vs Vicente de Paula