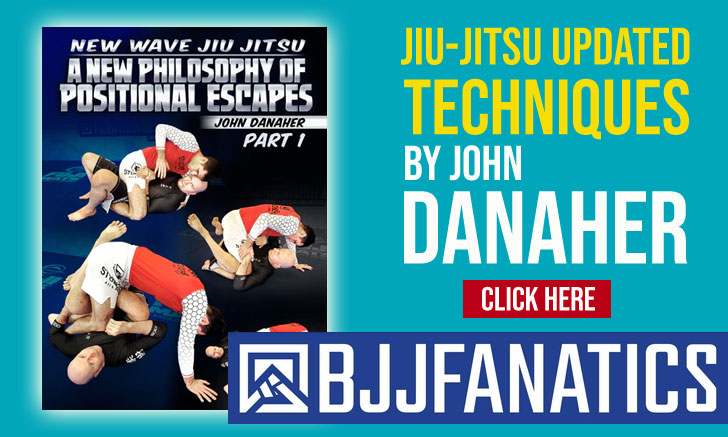 Manuel Ribamar, also known as "Riba", is a black belt in Brazilian jiu-jitsu under Rodrigo Pinheiro and Cicero Costha, being regarded as one of the top middleweight competitors of his generation in the sport. Born in the state of Amazonas – Brazil, Ribamar has had a few different coaches going up the ranks, but it was at Cicero Costha's PSLPB academy that his grappling style truly developed, earning him titles at the World and South American Championships.
Manuel Ribamar Jiu Jitsu
Full Name: Manuel Ribamar V. de Oliveira Filho
Nickname: "Riba" which is short for Ribamar.
Lineage 1: Carlos Gracie > Helio Gracie > Royler Gracie > Rodrigo Pinheiro > Manuel Ribamar
Lineage 2: Carlos Gracie > Helio Gracie > Rickson Gracie > Marcelo Behring > Waldomiro Perez> Roberto Godoi > Marco Barbosa > Cicero Costha > Manuel Ribamar
Main Achievements:
1st Place IBJJF European Open (2020)
1st Place IBJJF Pan Championship (2022***)
1st Place IBJJF World Championship No-Gi (2019)
1st Place IBJJF Austin Open (2018/2016/2015)
1st Place IBJJF San Antonio Open (2015**)
1st Place WSOG II (2018)
1st Place IBJJF NY BJJ Pro (2018)
1st Place UAEJJF Grand Slam, LA (2019)
2nd Place UAEJJF Grand Slam, RJ (2016)
2nd Place IBJJF Rio BJJ Pro (2016)
2nd Place IBJJF San Antonio Open (2016*)
3rd Place IBJJF World Championship No-Gi (2018)
3rd Place IBJJF Pan Championship (2020 / 2021)
3rd Place IBJJF San Antonio Open (2016)
Main Achievements (Colored Belts):
1st Place IBJJF World Championship (2015 brown)
1st Place IBJJF South American Championship (2014/2013 brown)
1st Place IBJJF Sao Paulo Open (2014 brown)
3rd Place IBJJF Sao Paulo Open (2014* brown, 2013 purple)
* Absolute
** Weight and Absolute
*** Closed division with teammate
Favorite Position/Technique: Toreando Guard Pass
Weight Division: Peso Médio (82kg/181lbs)
Team/Association: Rodrigo Pinheiro
Manuel Ribamar Biography
Manuel Ribamar was born on the 22nd of September, 1993 in the state of Amazonas – Brazil. Growing up "Riba" practiced a variety of sporting activities, from football (soccer) to judo, capoeira, and even skating.
When he was around 12 years old, Manuel started spending more time with his older brother – Bosco Junior, who was a brown belt in jiu-jitsu at the time. Bosco would have sparring sessions with friends at their house, on an improvised mat, which was how Riba was introduced to grappling. These rolling sessions lasted for a few weeks until one day Junior took Ribamar to a shopping center and bought him a gi as a gift. On that same day, he also took Riba to his first official class at Itamar Coty's academy.
Though he had a few classes with coach Coty, it was Orley Lobato who took Ribamar all the way to an orange belt. With time Riba's older brother moved out of Lobato's gym, to open his own team together with old school coach Agenor Alvez. Manuel followed his steps. This team ended up closing in a short amount of time due to a lack of commitment and payment of monthly fees by the students. The closing of his brother's academy led Riba to the illustrious Master Faustino Neto, commonly known as "Pina". One of the historic figures of the sport in Manaus.
Master Pina graded Manuel Ribamar to blue and purple belt, after which he offered Riba a trip to Europe, where he could stay at Anderson Pereira's gym (Icon Jiu-Jitsu). Although Riba enjoyed the experience thoroughly, he injured his knee and had to return to Brazil. Without the resources to finance the required knee surgery, Manuel remained 15 months away from the mats, working to obtain funds for the treatment.
Once recovered, Manuel decided to commit himself fully to the sport, selling all his belongings and moving to São Paulo where he became part of Cicero Costha's team (Projecto Social Lutando Pelo Bem – PSLPB). Training alongside big names such as the Miyao Brothers, Leandro Lo, Yago de Souza and Wellington "Alemao" (to name a few), Ribamar truly started developing as a grappler, earning his most prestigious achievements and also his brown belt.
In 2015 Ribamar managed to meet the funds that allowed him to travel to the US and compete in the Pan American Championshionship. Manuel had a disappointing performance at the tournament, but believing in his potential and helped by Rodrigo Pinheiro he managed to remain in the country to compete at the World Championship the following month.
Rodrigo Pinheiro was of tremendous assistance to Ribamar, who took part in his camp ahead of the "Mundial" (a tournament Riba won with flying colors). Manuel remained in the US for a while after the World Championship, and as he intended to compete in the US, Master Ribeiro graded him with his black belt (fully authorized by Cicero Costha).
During the second semester of 2016 started representing the New School Brotherhood academy, a team formed by a few old PSLPB students. Ribamar said of his decision: "I still represent Rodrigo Pinheiro in the Texas region, but working with Brotherhood in international tournaments. When I returned to Sao Paulo this year, I didn't recognise anyone anymore [at PSLPB]. All my friends were now training with Leandro, I had to go where I felt comfortable" (November 18,2016).
[fighter_status id=552]
Manuel Ribamar Grappling Record
126 WINS
BY POINTS


BY ADVANTAGES




BY SUBMISSION




BY DECISION




BY PENALTIES




BY EBI/OT



30 SUBMISSIONS WINS
#5AD3D1
Arm in Ezekiel
10
3
#d1212a
Choke from back
10
3
#224aba
Bow and arrow
3
1
57 LOSSES
BY POINTS


BY ADVANTAGES




BY SUBMISSION




BY DECISION




BY PENALTIES




BY EBI/OT



16 SUBMISSIONS LOSSES
#214eb8
Choke from back
19
3
#d1212a
Inside heel hook
6
1
#fad11b
Outside heel hook
6
1
#03861f
Triangle armbar
6
1
Manuel Ribamar Fight History
ID
Opponent
W/L
Method
Competition
Weight
Stage
Year
7530

Jaime Canuto

Jaime Canuto
L
Pts: 4x2
Matshark Open
82KG
F
2015
7840

Vinicius Marinho

Vinicius Marinho
L
Pts: 4x3
SP Open
82KG
4F
2015
8430

DJ Jackson

DJ Jackson
L
Pts: 2x0
NoGi Worlds
79KG
8F
2015
8780

Jose Portillo

L
EBI/OT
Onnit Invit.
ABS
SF
2015
9298

JT Torres

JT Torres
L
Pts: 6x4
Pan American
82KG
8F
2016
9372

Abraham Marte

Abraham Marte
L
Kimura
Pan American
ABS
R2
2016
9702

Lucas Barbosa

Lucas Barbosa
L
Points
San Antonio Open
88KG
SF
2016
9713

Lucas Barbosa

Lucas Barbosa
L
Choke from back
San Antonio Open
ABS
F
2016
9995

Gabriel Arges

Gabriel Arges
L
Pts: 8x8, Adv
World Champ.
82KG
R2
2016
10213

Victor Silverio

Victor Silverio
L
Referee Decision
American Nats
82KG
F
2016
10334

Inacio Neto

Inacio Neto
L
Kneebar
Austin Open
ABS
SF
2016
10990

Gabriel Rollo

Gabriel Rollo
L
Pts: 8x4
BJJ Rio Pro
82KG
SF
2016
11520

Claudio Calasans

Claudio Calasans
L
Wristlock
European Open
ABS
SF
2017
11620

Adam Wardzinski

Adam Wardzinski
L
Pts: 2x0
European Open
94KG
4F
2017
11813

Diego Borges

Diego Borges
L
Points
Manaus Nat. Pro
85KG
SF
2017
11814

Rodrigo Fajardo

Rodrigo Fajardo
L
Submission
Manaus Nat. Pro
85KG
3RD
2017
12210

Lucas Barbosa

Lucas Barbosa
L
Referee Decision
Pan American
88KG
8F
2017
12605

Rafael Carvalho

L
Pts: 2x2, Adv
WP BR Qualifier
85KG
4F
2017
13146

Isaque Bahiense

Isaque Bahiense
L
Pts: 6x0
World Champ.
82KG
8F
2017
13356

Lucas Barbosa

Lucas Barbosa
L
Pts: 3x2
American Nats
88KG
SF
2017
13488

Josh Hinger

Josh Hinger
L
Armbar
Austin Open
94KG
F
2017
13773

Michael Liera

Michael Liera
L
Pts: 5x0
San Diego Pro
82KG
4F
2017
13817

Victor Silverio

Victor Silverio
L
Choke from back
Grand Slam LA
85KG
R1
2017
14070

Gabriel Lucas

Gabriel Lucas
L
Points
Dallas FO
ABS
SF
2017
14684

Michael Liera

Michael Liera
L
Pts: 0x0, Adv
NoGi Worlds
79KG
R2
2017
14740

Keenan Cornelius

Keenan Cornelius
L
RNC
NoGi Worlds
ABS
4F
2017
15149

Lucas Valente

Lucas Valente
L
Adv
Houston Open
82KG
SF
2018
15417

Otavio Sousa

Otavio Sousa
L
Referee Decision
Pan American
82KG
4F
2018
15970

Marcos Tinoco

Marcos Tinoco
L
Pts: 2x0
NY Spring Open
82KG
SF
2018
16542

Jaime Canuto

Jaime Canuto
L
Pts: 0x0, Adv
World Champ.
82KG
8F
2018
16691

Horlando Monteiro

Horlando Monteiro
L
Triangle armbar
American Nat. NG
ABS
F
2018
17290

Kaynan Duarte

Kaynan Duarte
L
Pts: 6x2
Las Vegas Open
ABS
SF
2018
18082

Kaynan Duarte

Kaynan Duarte
L
Guillotine
SJJIF NG World
ABS
F
2018
18643

Jaime Canuto

Jaime Canuto
L
Referee Decision
NoGi Worlds
79KG
SF
2018
18823

Lucas Barbosa

Lucas Barbosa
L
Pts: 0x0, Adv
Grand Slam AD
85KG
SF
2019
18854

Isaque Bahiense

Isaque Bahiense
L
Referee Decision
King of Mats II
85KG
RR
2019
18860

Gabriel Arges

Gabriel Arges
L
Pts: 4x2
King of Mats II
85KG
SF
2019
19629

Jaime Canuto

Jaime Canuto
L
Referee Decision
Pan American
82KG
4F
2019
20046

Thiago Sa

Thiago Sa
L
Pts: 0x0, Adv
WP BR Qualifier
85KG
4F
2019
20651

JT Torres

JT Torres
L
50/50 armbar
World Champ.
82KG
R2
2019
21633

Max Lindblad

Max Lindblad
L
Pts: 8x6
King Of Mats
85KG
RR
2019
22810

Victor Hugo

Victor Hugo
L
Pts: 0x0, Adv
NoGi Worlds
ABS
R1
2019
23049

Fellipe Trovo

Fellipe Trovo
L
Points
European Open
ABS
R2
2020
23753

Roberto Jimenez

Roberto Jimenez
L
Armbar
3CG Kumite
88KG
4F
2020
23878

Gabriel Almeida

Gabriel Almeida
L
Referee Decision
F2W 149
93KG
SPF
2020
24194

Matheus Luna

Matheus Luna
L
Pts: 2x2, Pen
Pan American
88KG
SF
2020
24249

Jon Blank

Jon Blank
L
Inside heel hook
F2W 154
84KG
SPF
2020
25257

William Tackett

William Tackett
L
Outside heel hook
F2W 166
84KG
SPF
2021
25577

Mason Fowler

Mason Fowler
L
Short choke
3CG 6 Absolute
ABS
4F
2021
27613

Andre Porfirio

Andre Porfirio
L
Pts: 2x2, Adv
Pan American
88KG
SF
2021
29543

Murilo Santana

Murilo Santana
L
Pts: 4x0
World Champ.
88KG
8F
2021
32944

Andy Murasaki

Andy Murasaki
L
Choke from back
World Champ.
82KG
8F
2022
33150

Levi Jones

Levi Jones
L
Referee Decision
EUG 4
82KG
SF
2022
34628

Ronaldo Junior

Ronaldo Junior
L
Pts: 8x3
Grand Slam MIA
85KG
F
2022
35873

Isaque Bahiense

Isaque Bahiense
L
Pts: 0x0, Adv
IBJJF GP
88KG
F
2022
39888

Francisco Lo

Francisco Lo
L
Pts: 3x0
Houston Open
88KG
F
2023
40333

Isaque Bahiense

Isaque Bahiense
L
Pts: 6x4
World Champ.
88KG
4F
2023
7529

Unknown

W
Armbar
Matshark Open
82KG
SF
2015
7534

Jason Soliz

W
Pts: 5x2
Houston GP
82KG
4F
2015
7535

Chris Westfall

W
Verbal tap
Houston GP
82KG
SF
2015
7752

Gleidson Curtis

W
Pts: 18x0
Austin Open
82KG
4F
2015
7753

Trenton Cooke

W
Armbar
Austin Open
82KG
SF
2015
7754

Sam Snow

W
Arm in Ezekiel
Austin Open
82KG
F
2015
7835

Ericson Dias

W
Choke from back
SP Open
82KG
R1
2015
8724

Gleidson Curtis

W
Pts: 16x2
San Antonio Open
82KG
F
2015
8727

Ed Ramos

W
Pts: 12x6
San Antonio Open
ABS
4F
2015
8730

Inacio Neto

Inacio Neto
W
Pts: 2x2, Adv
San Antonio Open
ABS
SF
2015
8731

Pedro Mello

Pedro Mello
W
Pts: 4x2
San Antonio Open
ABS
F
2015
8778

Robert Rodriguez

W
EBI/OT
Onnit Invit.
ABS
4F
2015
9282

Nathan Mendelshon

W
Pts: 2x0
Pan American
82KG
R1
2016
9708

Darson Hemmings

Darson Hemmings
W
Arm in Ezekiel
San Antonio Open
ABS
R1
2016
9710

Inacio Neto

Inacio Neto
W
Pts: 6x2
San Antonio Open
ABS
4F
2016
9712

Victor Silverio

Victor Silverio
W
Pts: 6x4
San Antonio Open
ABS
SF
2016
10210

Stephen Martinez

W
Pts: 13x0
American Nats
82KG
4F
2016
10212

Lucas Valle

W
Armbar
American Nats
82KG
SF
2016
10320

Nathan Mendelsohn

Nathan Mendelsohn
W
Points
BJJ Tour
82KG
4F
2016
10321

Marcus Antelante

Marcus Antelante
W
Pts: 10x2
BJJ Tour
82KG
SF
2016
10322

Rafael Barbosa

Rafael Barbosa
W
Pts: 4x0
BJJ Tour
82KG
F
2016
10328

Mark Turner

W
RNC
Austin Open
82KG
SF
2016
10329

Randolph Welch

W
Armbar
Austin Open
82KG
F
2016
10332

Felipe Bueno

W
Points
Austin Open
ABS
4F
2016
10736

Davy Mendes

W
N/A
Manaus Open
82KG
SF
2016
10737

Chaise Albuquerque

W
Points
Manaus Open
82KG
F
2016
10986

Renan Sancar

W
Pts: 10x0
BJJ Rio Pro
82KG
R1
2016
10989

Matheus Knorr

W
Points
BJJ Rio Pro
82KG
4F
2016
11075

Fabio Ferraz

W
RNC
Grand Slam RJ
85KG
8F
2016
11080

Gabriel Arges

Gabriel Arges
W
DQ
Grand Slam RJ
85KG
4F
2016
11503

Martin Gobel

W
Armbar
European Open
ABS
R1
2017
11511

Marcio Andre

Marcio Andre
W
Pts: 2x0
European Open
ABS
8F
2017
11516

Lucio Rodrigues

Lucio Rodrigues
W
Pts: 0x0, Adv
European Open
ABS
4F
2017
11612

Alberto Ortiz

W
Pts: 9x0
European Open
94KG
8F
2017
11811

Jose Coelho

W
Armbar
Manaus Nat. Pro
85KG
4F
2017
12602

Rodrigo Fajardo

Rodrigo Fajardo
W
Pts: 0x0, Adv
WP BR Qualifier
85KG
R1
2017
13138

Santeri Lilius

Santeri Lilius
W
Pts: 19x0
World Champ.
82KG
R1
2017
13353

Cleves Matos

W
N/A
American Nats
88KG
4F
2017
13486

Inacio Neto

Inacio Neto
W
Points
Austin Open
94KG
SF
2017
13769

John Combs

John Combs
W
Pts: 4x2
San Diego Pro
82KG
R1
2017
14409

Dante Leon

Dante Leon
W
Pts: 3x2
BJJ NY Pro
82KG
4F
2017
14413

Marcos Tinoco

Marcos Tinoco
W
Pts: 2x2, Adv
BJJ NY Pro
82KG
SF
2017
14534

Samuel Dias

W
Points
San Antonio Open
82KG
SF
2017
14535

Kurt Pantle

W
Toe hold
San Antonio Open
82KG
F
2017
14734

Thiago Sa

Thiago Sa
W
Pts: 2x0
NoGi Worlds
ABS
R2
2017
15413

Gabriel Procopio

Gabriel Procopio
W
Toe hold
Pan American
82KG
8F
2018
15968

Ricardo Pena

W
Points
NY Spring Open
82KG
4F
2018
16533

David Raab

David Raab
W
Pts: 9x2
World Champ.
82KG
R2
2018
16686

Samir Abdolkader

W
RNC
American Nat. NG
85KG
F
2018
16689

Francis Carlos

W
Pts: 16x2
American Nat. NG
ABS
4F
2018
16690

Nisar Loynab

Nisar Loynab
W
Pts: 0x0, Adv
American Nat. NG
ABS
SF
2018
16708

Nisar Loynab

Nisar Loynab
W
Pts: 7x4
American Nat.
88KG
SF
2018
16709

Gabriel Rocha

W
Pts: 12x0
American Nat.
88KG
F
2018
16864

Dante Leon

Dante Leon
W
Points
NY BJJ Pro
82KG
SF
2018
16866

Jonathan Satava

Jonathan Satava
W
Points
NY BJJ Pro
82KG
F
2018
16946

John Rickell

W
Points
Austin Open
88KG
SF
2018
16947

Alika Angerman

W
Cross choke
Austin Open
88KG
F
2018
17287

Cole Franson

Cole Franson
W
Points
Las Vegas Open
ABS
4F
2018
17587

Mateo Tenzara

W
Submission
Grand Slam LA
85KG
4F
2018
17590

Diego Ramalho

Diego Ramalho
W
Referee Decision
Grand Slam LA
85KG
SF
2018
17591

Rudson Mateus

Rudson Mateus
W
Referee Decision
Grand Slam LA
85KG
F
2018
17799

Jaime Canuto

Jaime Canuto
W
Referee Decision
WSOG 2
81KG
R1
2018
17802

Leonardo Lara

Leonardo Lara
W
Referee Decision
WSOG 2
81KG
8F
2018
17805

Sergio Rios

Sergio Rios
W
Referee Decision
WSOG 2
81KG
4F
2018
17808

Gabriel Arges

Gabriel Arges
W
Referee Decision
WSOG 2
81KG
SF
2018
17810

Victor Silverio

Victor Silverio
W
Referee Decision
WSOG 2
81KG
F
2018
18062

Cesar Herrera

W
Armbar
SJJIF Worlds
88KG
SF
2018
18064

Gabriel Almeida

Gabriel Almeida
W
Points
SJJIF Worlds
88KG
F
2018
18076

Cesar Herrera

W
N/A
SJJIF NG World
85KG
F
2018
18476

Pedro Palhares

W
Points
San Antonio Open
ABS
SF
2018
18621

Marco Aurelio

W
Pts: 2x0
NoGi Worlds
79KG
R1
2018
18632

Michael Trasso

Michael Trasso
W
Pts: 2x0
NoGi Worlds
79KG
R2
2018
18640

Michael Liera

Michael Liera
W
Short choke
NoGi Worlds
79KG
4F
2018
18821

DJ Jackson

DJ Jackson
W
Pts: 6x0
Grand Slam AD
85KG
4F
2019
18853

Diego Ramalho

Diego Ramalho
W
Armbar
King of Mats II
85KG
RR
2019
18858

DJ Jackson

DJ Jackson
W
Pts: 9x0
King of Mats II
85KG
RR
2019
18955

Rubens Fonseca

W
Arm in Ezekiel
European Open
ABS
R2
2019
19468

DJ Jackson

DJ Jackson
W
Referee Decision
F2W 104
85KG
SPF
2019
19610

Edmund Kim

W
Pts: 6x0
Pan American
82KG
R1
2019
19624

Claudio Calasans

Claudio Calasans
W
Armbar
Pan American
82KG
8F
2019
19884

Carlos Palacio

W
Choke from back
Orlando SPO
88KG
F
2019
19886

Stuart Randle

W
Points
Orlando SPO
ABS
4F
2019
19889

Julyan Synan

W
Points
Orlando SPO
ABS
SF
2019
20634

Max Lindblad

Max Lindblad
W
Pts: 6x6, Adv
World Champ.
82KG
R1
2019
20853

Gabriel Almeida

Gabriel Almeida
W
Referee Decision
F2W 115
83KG
SPF
2019
20859

Hunter Newton

W
Points
Third Coast
82KG
SPF
2019
21322

Ralph Sebexen

W
Referee Decision
F2W 121
82KG
SPF
2019
21630

Isaque Bahiense

Isaque Bahiense
W
Referee Decision
King Of Mats
85KG
RR
2019
21635

Nathan Mendelsohn

Nathan Mendelsohn
W
Pts: 2x0
King Of Mats
85KG
RR
2019
21685

Ronaldo Junior

Ronaldo Junior
W
Pts: 0x0, Adv
Grand Slam LA
85KG
R1
2019
21688

Mathias Luna

Mathias Luna
W
Pts: 2x0
Grand Slam LA
85KG
SF
2019
21690

Marcos Tinoco

Marcos Tinoco
W
Pts: 2x2, Adv
Grand Slam LA
85KG
F
2019
22237

Mauricio Oliveira

Mauricio Oliveira
W
Referee Decision
F2W 130
82KG
SPF
2019
22803

Jake Watson

Jake Watson
W
Referee Decision
F2W 133
86KG
SPF
2019
22873

Lucas Rocha

Lucas Rocha
W
Pts: 9x0
NoGi Worlds
79KG
R1
2019
22891

Mathias Luna

Mathias Luna
W
Pts: 0x0, Adv
NoGi Worlds
85KG
SF
2019
22892

Gabriel Almeida

Gabriel Almeida
W
Pts: 2x0
NoGi Worlds
85KG
F
2019
23123

Espen Mathiesen

Espen Mathiesen
W
Pts: 22x0
European Open
88KG
R1
2020
23128

Rafael Paganini

Rafael Paganini
W
Pts: 12x0
European Open
88KG
4F
2020
23129

Jakub Zajkowski

Jakub Zajkowski
W
Pts: 2x0
European Open
88KG
SF
2020
23131

Bruno Lima

Bruno Lima
W
Injury
European Open
88KG
F
2020
23836

Johnatha Alves

Johnatha Alves
W
Referee Decision
F2W 147
84KG
SPF
2020
23968

Henrique Nobrega

W
Kimura
Austin Open
88KG
F
2020
24192

Ronnie Pace

W
Choke from back
Pan American
88KG
4F
2020
25151

Dante Leon

Dante Leon
W
Referee Decision
F2W 164
85KG
SPF
2021
27610

Jeferson Guaresi

Jeferson Guaresi
W
Referee Decision
Pan American
88KG
4F
2021
31686

Enderson Dias

Enderson Dias
W
Pts: 4x2
Pan American
88KG
R1
2022
31689

Rafael Paganini

Rafael Paganini
W
Armbar
Pan American
88KG
4F
2022
31693

Yan Lucas

Yan Lucas
W
Pts: 2x0
Pan American
88KG
SF
2022
33148

Austin Oranday

W
Toe hold
EUG 4
82KG
4F
2022
33685

Lucas Brito

W
Bow and arrow
Austin SMO
82KG
SF
2022
33698

Estevan Martinez

Estevan Martinez
W
RNC
Austin SMO
ABS
SF
2022
33700

Igor Schneider

Igor Schneider
W
Points
Austin SMO
ABS
F
2022
33721

Jaime Canuto

Jaime Canuto
W
Referee Decision
Austin SMNGO
85KG
F
2022
34625

Fausto Godoy

W
Clock choke
Grand Slam MIA
85KG
4F
2022
34627

Marcos Tinoco

Marcos Tinoco
W
Pts: 4x0
Grand Slam MIA
85KG
SF
2022
35552

Gabriel Arges

Gabriel Arges
W
Pts: 9x0
NoGi Pan
85KG
8F
2022
35559

Sebastian Rodriguez

Sebastian Rodriguez
W
Pts: 2x0
NoGi Pan
85KG
4F
2022
35563

Francisco Lo

Francisco Lo
W
Pts: 6x4
NoGi Pan
85KG
SF
2022
35565

Felipe Cesar

Felipe Cesar
W
Pts: 0x0, Adv
NoGi Pan
85KG
F
2022
35871

Ronaldo Junior

Ronaldo Junior
W
Pts: 0x0, Adv
IBJJF GP
88KG
SF
2022
39885

Mateus Rodrigues

Mateus Rodrigues
W
Referee Decision
Houston Open
88KG
4F
2023
39887

Sebastian Rodriguez

Sebastian Rodriguez
W
Pts: 4x2
Houston Open
88KG
SF
2023
40317

Clay Mayfield

W
Pts: 6x0
World Champ.
88KG
R1
2023
40331

Marcos Martins

Marcos Martins
W
Referee Decision
World Champ.
88KG
8F
2023
41514

Marlon Tanaka

W
Points
Austin SMO
94KG
RR
2023
Manuel Ribamar vs Sam Snow

Manuel Ribamar vs Jason Soliz

Manuel Ribamar Balao Sweep to Armbar