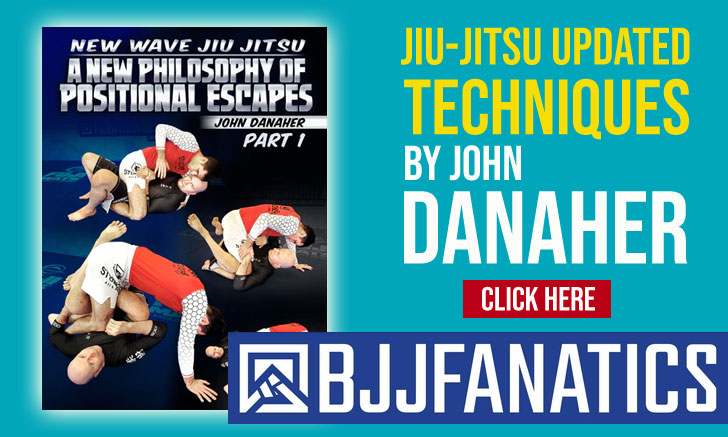 Ryan Gracie was a Brazilian jiu-jitsu black belt under Carlos Gracie Junior, and one of the leading representatives of the Gracie family in both sport jiu-jitsu and no-holds-barred/mixed martial arts during the 1990s and 2000s decades, having also been an essential catalyst for the expansion of jiu-jitsu into the São Paulo region of Brazil, where he developed a highly successful team. One of the most bipolar figures in jiu-jitsu's history, Ryan was known as much for his fights in the ring as he was for his street altercations and run-ins with the law, which ultimately led to his death in December 2007.
Ryan Gracie Jiu Jitsu
Full Name: Ryan Gracie
Nickname: In Brazil Ryan was often mentioned as "Fera", which typically translates to "wild", or "feral". The name originates from the Gracie's wild and often violent lifestyle.
Lineage: Carlos Gracie > Helio Gracie > Carlos Gracie Junior > Ryan Gracie
Main Achievements:
1st Place Pan American Championship (1998)
1st Place Brazilian Nationals (1997)
Weight Division: Pesado (94kg/207lbs)
Favorite Position/Technique: n/a
Team/Association: Gracie Jiu-Jitsu
Ryan Gracie Biography
NOTE REGARDING GRACIE's BIO: The stories here displayed were gathered from journalistic magazines, internet forums, and interviews with people involved in the jiu-jitsu culture of that era. Some of these stories may have been exaggerated by its original writers/tellers and we cannot guarantee the veracity of these episodes.
Ryan Gracie was born on August 14, 1974, in Rio de Janeiro – Brazil, being the son of Robson Gracie and the younger brother of Renzo, Ralph, Flavia and Charles Gracie.
Although born in Rio de Janeiro, Ryan spent his early childhood in Teresópolis, later moving to the Copacabana neighborhood for a short 2-year spell before settling in Barra da Tijuca, on number 246 Gilberto Amado Street. A house that would become famous within the jiu-jitsu community, an emblem of Ryan and his brother's wild lifestyle.
Ryan was fully embedded in the family's fighting culture from early on, this much can be witnessed in the famous footage of Rickson Gracie's beach brawl against Hugo Duarte. Ryan was only a child, but was given the duty of filming the brawl – This is also the reason why the camera work was so poor since Ryan had difficulty cutting through all the adults blocking the view for the camera – if you listen carefully to the footage you can hear Ryan swearing at those blocking his angle.
When Ryan was 10 years old his parents split, leaving the 4 brothers to rule their own lives at their Barra da Tijuca home. 17-year-old Renzo Gracie was the eldest and naturally took on the role of patriarch, particularly with Ryan.
The brothers immediately turned the immense lounge of their house into a training room, padding it with mats. The area also became a settling ground for quarrels between local jiu-jitsu men, often settled in no-holds-barred matches.
Like his brothers, most of Ryan's conventional training was done at Gracie Barra's headquarters in Barra da Tijuca, but unlike his older brothers Renzo and Ralph, Ryan was not particularly known for his jiu-jitsu prowess and was more for causing havoc in the streets of Rio de Janeiro, having a few run-ins with the police. Ryan, or "Fera" as he was known, became somewhat of a symbol of the Pit Boys. A particular type of gang member haunted Rio's streets throughout the 1990s and early 2000s.
The Pit Boys were majority middle-class young men, often associated with jiu-jitsu, who frequented the city's nightlife looking for easy prey to cause fights with. These gangs sent hundreds of innocent people to the hospital and even killed a few during this dark era, casting a very negative light on the martial art.
In 1995 Ryan and his brother Ralph went on to open an academy in São Paulo, then spreading their grappling style to one of the country's major cities. An area that until then, had very few jiu-jitsu academies.
Although extremely efficient as a coach, developing many strong competitors such as Renato Migliaccio, Fabio Leopoldo, and Gabriel Vella, Ryan continued causing havoc throughout São Paulo and the Rio de Janeiro areas. One of the most famous cases happened in 2001 against another known troublemaker by the name of Marcus Vinícius Rosa, nicknamed the "Chuck Norris of Méier", who Ryan stabbed in an altercation, spending 18 days in jail for his wrongdoing.
The late 1990s brought one of Ryan's most famous rivalries… Possibly one of jiu-jitsu's biggest feuds: Ryan vs. Wallid Ismail – a Carlson Gracie black belt. Stories diverge on what started the clash, some say it began when Ryan overheard Ismail bragging about his victories over Ralph, Renzo, and Royce Gracie. Others mention the rivalry started after Ryan's closed doors no-holds-barred match against "Tico" (where Ryan bit Tico's ear off), who was cornered that day by Wallid. Regardless of how it started, the hostility between the Gracie and Ismail lasted for years, leading to a few street altercations, including a notorious brawl in October 2000, when both fighters attended the after-party for the Bad Boy fashion show in Brazil. Witnesses at the time mentioned Ryan sneaking up on Wallid and attempting to sucker punch Ismail from behind. Wallid would have turned around, and sank a guillotine choke on Ryan, though none of this was ever substantiated by hard evidence. An official match between the two was scheduled more than once but never materialized.
2000 also marked the year of Ryan's official début in mixed martial arts (MMA), Gracie went straight on to the sport's biggest stage – Pride FC in Japan. The famous promotion marketed Ryan as the Gracie family's wildman, an angle that captured the hearts of Japanese fans and turned Ryan into a big star of the organization.
The Gracie wasn't spared by Pride FC, who paired him up against some of the local top talent. Fighters such as Kazushi Sakuraba, Ikuhisa Minowa, and Yoji Anjo. Ryan's last match was in 2004, leaving Pride with a positive record of 5-2-0 (one of the losses coming by way of injury).
Another well-known quarrel happened in São Paulo with Jorge Patino, also known as "Macaco". The two athletes were not fond of each other and had exchanged harsh words in the past, though the straw that broke the camel's back happened at a fighting event where one of Patino's students fought. At the time Macado explained the altercation:
"My student won his fight when I was taking him to the dressing room, he was approached by the media, so I left him and kept walking to the room. I had to pass through the crowd where there were students from the Gibi-Thai (academy) and from Gracie São Paulo (Ryan's team), they told me I couldn't get through, and as soon as I asked 'Why?' someone hit me from my back, when I turned it was Ryan and I didn't think twice, I hit him with a jab and a hook which left him dizzy. He still came forward so I hit him again." – Jorge Patino (source – Fight2Live)
Macaco challenged Ryan several times and even fought one of Ryan's protégés, Gabriel Vella in the hope that Ryan would accept the challenge after he defeated him. Unfortunately for MMA and BJJ fans, the rivalry was never settled on the mats.
While maintaining all these feuds, Ryan still managed to run a successful MMA career, and a thriving academy, which neared 1000 students (spread across all affiliate gyms) by the time of his passing.
Struggling with drug dependence during the mid-2000s, Ryan's lifestyle eventually led to his passing on December 15, 2007, after Gracie was found dead inside a jail cell, on a São Paulo precinct. A few hours earlier Ryan had been had been arrested for stealing and crashing a car, then attempting to hijack a motorcycle to flee from police officers. The owner of the motorcycle, who worked for a delivery service, was helped by other bikers who held Ryan until police arrived.
While in jail a psychiatrist by the name of Sabino Ferreira de Faria prescribed a cocktail of drugs with the purpose of calming Ryan, this injection would prove to be fatal. The doctor was later accused of negligence and sentenced to two years of community service for recklessness.
Ryan Gracie left behind a young boy by the name of Rayron, born in 2001.
Ryan Gracie Sparring with Renzo Gracie

Ryan Gracie Highlight

Sources:
Ryan Gracie Academy (link)
Magapi Blog (link)
Jiu Jitsu Style (link)
GracieMag (link)
Tatame Magazine
WhaleDog (link)