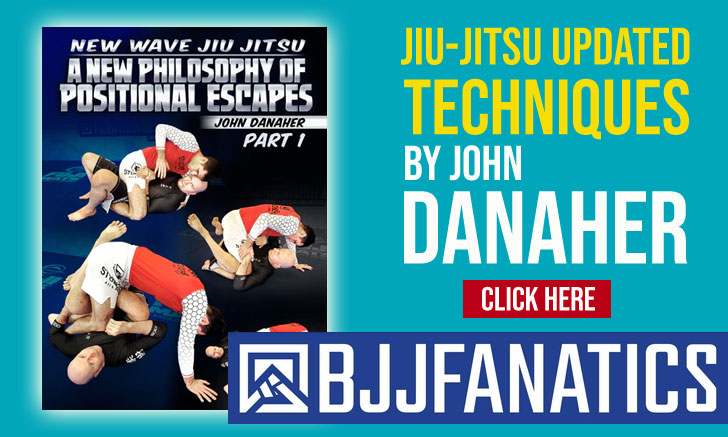 Yvone Duarte was the first woman to achieve the rank of black belt in Brazilian Jiu-Jitsu, a promotion led by Master Osvaldo Alves in October 1990. For years Duarte's story was hidden from jiu-jitsu's history books as the martial art's foremost female pioneer, her name was brought back to public knowledge after 2-year-long research done by BJJ Heroes which ended in 2014 (source here). Not only the first female black belt in BJJ, Yvone was also one of the main forces behind the implementation of a female division in Jiu-Jitsu competitions back in 1985, adding to her list of achievements, in 1997 Duarte became the first female to start her own BJJ team and was later a fundamental part of the restructuring of Brasilia's Jiu-Jitsu Federation (the capital city of Brasil). In 2020 Yvone Duarte became the first female to achieve the rank of 6th degree in this sport, the IBJJF federation corrected the rank in August 2021, then raising Duarte's promotion to 7th degree – coral belt.
Yvone Duarte Jiu-Jitsu
Full Name: Yvone Magalhães Duarte
Nickname: N/A
Lineage: Carlos Gracie sr > Reyson Gracie > Osvaldo Alves > Yvone Duarte
Main Achievements:
Rio de Janeiro State Champion (1985, 1986, 1987 weight & absolute)
Brazilian National Champion (1991, 1992 weight & absolute, 1996 absolute)
Favorite Position/Technique: Cross Choke & Armbar from Closed Guard
Weight Division: Peso Pena (52kg)
Team Association: Osvaldo Alves
Yvone Duarte Biography
Yvone Duarte was born in 1963 in Rio de Janeiro but moved to the town of Boa Vista, located in the northern Brazilian state of Roraima. She started practicing sports from a very young age, achieving medals in gymnastics, swimming, volleyball, and basketball before moving to Rio de Janeiro when she was around 14 years old.
In 1978, influenced by her older brother Pascoal Duarte (today a BJJ coral belt), she started doing Jiu-Jitsu, being taught first by her brother and Sergio Penha, later joining them at the Osvaldo Alves academy.
Jiu-Jitsu became an obsession of Yvone's who trained relentlessly, adding conditioning workouts to her already intense routine. With so much of her efforts going to BJJ, she wanted to test herself, and being a highly driven individual that she was, Yvone began pressing everyone she knew inside the Rio de Janeiro federation to open a female division, this was a completely new idea in the sport. Her voice was finally heard in 1985 with the first female category being open, the competition caught the eye of the "Bum Bum, Ipanema" bikini brand who saw the marketability of a female division and sponsored the event.
The first competition with a female division was open to white and blue belts with only one weight category, which was up to 60kg. The division was won by Yvone Duarte. With the success of this first event, more competitions started being held with female divisions. Yvone kept competing for over 10 years, remaining unbeaten throughout her competitive career.
In the late 1980s Yvone moved to Brasilia, the capital of Brazil to work with the University of Brasilia. At the time only one Jiu-Jitsu academy was established in the region, belonging to the Barreto brothers. Duarte saw an opportunity to open her own space which she called 'Black Belt', this way likely becoming the first woman to start her own team in Jiu-Jitsu. The team's name would later be changed to 'Equipe Yvone Duarte' due to a request made by Sergio 'Bolao', a senior black belt that started a team with the same name in Rio, roughly around the same time.
In October 1990 Yvone Duarte received her black belt in Brazilian Jiu-Jitsu from the hands of her master Osvaldo Alves, the same instructor who awarded her all her previous belts. Her CBJJ (IBJJF) certificate arrived early in 1991.
Being an influential figure in the development of the sport in Brasília, Yvone Duarte was handed the important task of professionalizing the highly disorganized Brasilia Jiu-Jitsu federation and linking it with the CBJJ (now known as IBJJF – International Brazilian Jiu-Jitsu Federation) in 1997. After completing the task, Yvone was invited by the leader of the international federation, Carlos Gracie Junior, to preside the capital's organization, an invite Duarte refused as she was pregnant at the time and felt she would not have the time to commit to the job.
Yvobe Duarte kept active in the sport, not as a competitor but as a coach, giving seminars and private classes wherever her work took her becoming in the process a 5th-degree black belt, and later, in 2020, her 6th degree.