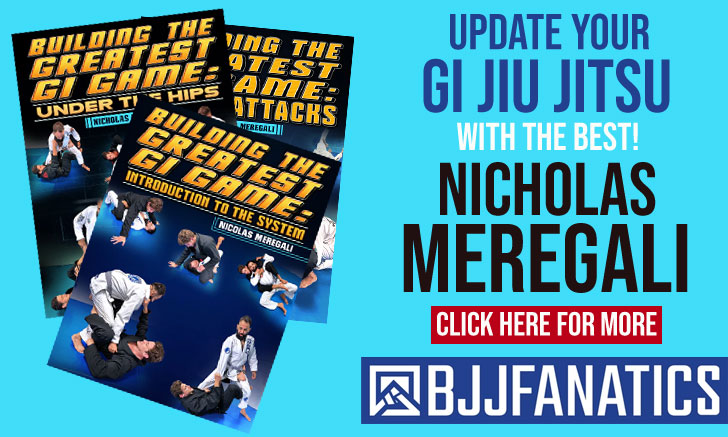 Ariadne Oliveira is a Brazilian jiu jitsu black belt promoted by her father Manoel João Costa, owner of the Iron Jiu Jitsu Academy. Ariadne earned the recognition of the grappling community as a brown belt, particularly during the 2014 Abu Dhabi World Pro Championship where she shocked the world by submitting multiple time black belt world champion Michelle Nicolini. Oliveira has since become one of the top competitors in the female jiu jitsu division.
Ariadne Oliveira Jiu Jitsu
Full Name: Ariadne de Oliveira
Nickname: n/a
Lineage: Mitsuyo Maeda > Luis França > Oswaldo Fadda > Wilson Mattos > Manoel Costa > Ariadne Oliveira
Main Achievements:
UAEJJF Abu Dhabi Pro Champion (2014)
IBJJF World Championship 2nd Place (2014)
IBJJF European Open Championship 2nd Place (2016)
UAEJJF Grand Slam Tour, Abu Dhabi 2nd Place (2018)
IBJJF World Championship 3rd Place (2015/2016)
IBJJF Pan American Championship 3rd Place (2016)
UAEJJF Abu Pro Championship 3rd Place (2016/2015)
Main Achievements (Colored Belts):
Brazilian Champion (2012 purple, 2013 brown)
World Championship 2nd Place (2013 brown)
European Open Championship 3rd Place (2012 purple)
Favorite Position/Technique: Suicide Loop choke
Weight Division: Peso Pluma (53kg/118 lbs)
Team/Association: Equipe Mestre Wilson/Iron
Ariadne Oliveira Biography
Ariadne de Oliveira was born on December 5, 1990 in Corumba – state of Mato Grosso do Sul, Brazil.
Being the daughter of a jiu jitsu practitioner, Ariadne learned of jiu jitsu early in life. She used to watch her father and brother train together throughout her childhood, and at the age of 10 she finally decided to join them in class.
Guided by her dad since the very first lesson, Ariadne waited 4 years to enter her first competition. Once she did, Oliveira quickly became recognized as one of the most talented female athletes in the local tournament scene.
While climbing the ranks of jiu jitsu, Ariadne tested the waters in other martial arts, including capoeira, taekwondo, boxing and muay Thai. Oliveira also competed in mixed martial arts (MMA) in 2012.
As a purple belt Ariadne started entering IBJJF's international circuit, stacking a few important medals on her resume. Although she always trained at her father's jiu jitsu academy (IRON BJJ), she represented the Equipe Mestre Wilson internationally, her father's instructor's academy.
On April 2014, competing as a brown belt at the Abu Dhabi World Pro's female brown + black belt division, Ariadne did the unthinkable by defeating the legendary an 8x world champion Michelle Nicolini on her way to the UAEJJF world title. A win that resonated across the grappling globe. When Ariadne returned to Mato Grosso, she was met by her father who promoted her to black belt while still inside the airport.
Already set to earn her living from jiu jitsu, in 2014 Ariadne Oliveira applied for a coaching position in the United Arab Emirates, starting her job on August that year. While living in the UAE Ariadne maintained a steady competitive career as a jiu jitsu athlete.
Ariadne Oliveira Highlight

Ariadne Oliveira vs Anna Kavoura

Ariadne Oliveira vs Leticia Ribeiro