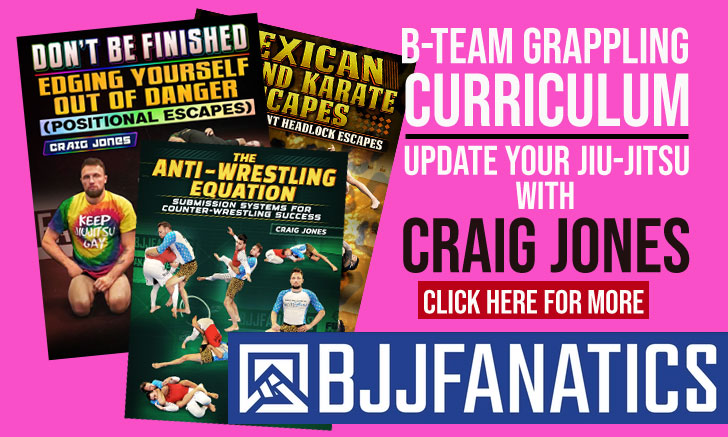 The United Arab Emirates Jiu Jitsu Federation (UAEJJF) kick-started its second season of Abu Dhabi Grand Slam Tour this past weekend, on the 3rd of September 2016, putting to work a few of their new (controversial) regulations. This included the cut of the ultra-heavyweight class weight allowance to 110kg (male)/90kg (female), and the removal of the always anticipated open weight division from their schedule. Efforts made, according to the organisation, in an attempt to move the sport closer to UAEJJF's Olympic goals.
The athletes responded to the Grand Slam in good numbers, with over 1000 competitors showing up for battle. From the numerous incredible performances on the mats throughout Day 1 (gi tournament) and Day 2 (no-gi tournament), one stood out to BJJ Heroes as the most significant. That was the performance of the legendary Xande Ribeiro over the young talent Erberth Santos on the 94kg gi black belt semi final. A highly entertaining and disputed stand-up war that went Ribeiro's way on a referee decision. Truly inspirational performance by 35 year old Xande, who continues to perform at the highest level, even after 15 years of black belt competition.
Another match that caught our attention was the modern day classic that is becoming Mikey Musumeci vs Joao Miyao. Another razor thin victory for the American who has been a true nemesis of Miyao over the past year, defeating the Unity Jiu Jitsu athlete on 3 occasions over the past 12 months.
MALE BLACK BELT GI RESULTS
62kg:
1: Mikey Musumeci
2: João Miyao
3: Tiago Barros
69kg:
1: Paulo Miyao
2: Isaac Doederlein
3: Brian Macheha
77kg:
1: Edwin Najmi
2: Victor Silvério
3: Vitor Oliveira
85kg:
1: Gabriel Arges
2: Otavio Sousa
3: Lucas Barbosa
94kg:
1: Xande Ribeiro
2: Arnaldo Maidana
3: Ricardo Evangelista
110kg:
1: Luiz Panza
2: Jose Junior
3: Mahamed Aly
FEMALE BROWN/BLACK BELT GI RESULTS
55kg:
1: Talita Alencar
2: Patricia Fontes
3: Rita Gribben
62kg:
1: Maxine Thylin
2: Tammi Musumeci
3: Heather Raftery
70kg:
1: Luiza MOnteiro
2: Jessica Trinidade
3: Catherine Perret
90kg:
1: Nathiely Jesus
2: Tara White
3: Theresa Grace
MALE BLACK BELT NOGI RESULTS
67kg:
1: Joao Miyao
2: Paulo Miyao
3: Arthur Molina
83kg:
1: John Combs
2: Sergio Silva
92kg:
1: Erberth Santos
2: Murilo Santana
3: William Nyman
108kg:
1: Igor Silva
2: Ricardo Evangelista