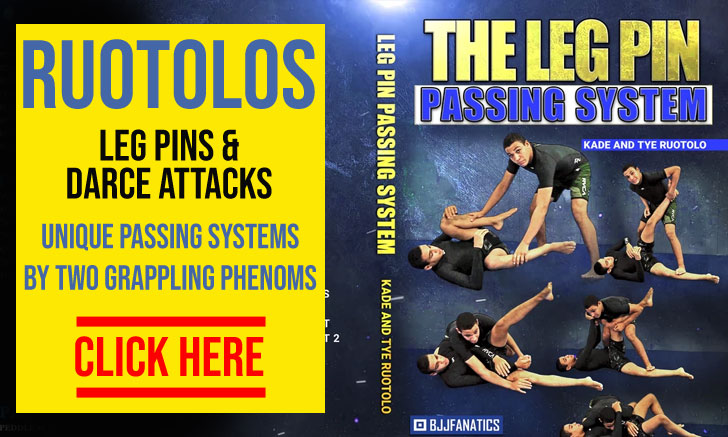 SEPTEMBER 23, 2017 Espoo – Finland. The first day of the biggest no-gi jiu jitsu (submission wrestling) tournament in the world, the ADCC which is spread across two days. The tournament gathered some of the very best grappling competitors in the world through a series of trials run through all continents, also bringing talent in by invitation.
One of the positive notes worthy of mention was the whole outlook of the tournament, which was a few steps above previous events. Excellent mats, professional scoreboards and intelligent refereeing. Thumbs up!
As per usual the tournament started at full speed, given that the first day of the tournament has traditionally brings more submissions than the semis/finals day. From all weight classes, the 88 kg – referenced by many (us included) as the 'Group of Death' brought many surprising and amazing matches. The athlete who stood out the most was Craig Jones of Australia's Absolute MMA, who was the revelation of the day and arguably of the year with his performance. Jones submitted both 5x IBJJF World Champion Leandro Lo and old school star Murilo Santana to reach the semi finals of the event.
Craig JonesJones and Gordon Ryan showed a more submission oriented game, dethroning the 'old school' ADCC (AKA sloppy wrestling and a reluctance to play guard) with forward pressing guard games. On the other side of the brackets  was the 'last standing samurai' of the old school, Xande Ribeiro who will be competing against Gordon tomorrow. The legendary former ADCC champion submitted both his opponents – John Slater and Rustam Chsiev with ease.
Another warrior performance was that of AJ Agazarm who single handedly defeated two DDS athletes in newcomer – and youngest athlete to ever enter the ADCC finals tournament Nicky Ryan and Ethan Crelinsten. In the 1/4 finals Agazarm hurt one of his ribs during a scramble and was in serious pain for most of the match, but managed to push through and come out the victor with a two point lead.
Super Fight Result:
Very dominant win by Andre Galvao over Claudio Calasans by 14×0.
SEMI FINALISTS (tomorrow)
66KG
AJ Agazarm vs Pablo Mantovani
Cobrinha vs Paulo Miyao
77KG
Lucas Lepri vs Vagner Rocha
JT Torres vs Garry Tonon
88KG
Keenan Cornelius vs Craig Jones
Gordon Ryan vs Xande Ribeiro
99KG
Rafael Lovato Jr vs Felipe Pena
Yuri Simoes vs Jackson Souza
99+KG
Marcus Almeida vs Roberto Cyborg
Orlando Sanchez vs Jared Dopp
60KG
E. Karpinen vs Bianca Basílio
Michelle Nicolini vs Bia Mesquita
60+KG
Gabi Garcia vs Jessica Flowers (Oliveira)
Samantha Cook vs Treta Nogueira
Below are the individual results for the ADCC elimination rounds. Tomorrow we will have the semi finals, finals and ADCC division.
| Round | Weight | Winner | Loser | Pts Winner | Pts Loser | Other |
| --- | --- | --- | --- | --- | --- | --- |
| E1 | 99+KG | Tom Deblass | C. Hellenberg | 0 | 0 | Ref decision |
| E1 | 99+KG | Orlando Sanchez | H. Sekine | 2 | 0 | |
| E1 | 99+KG | Vinny Magalhaes | Bruno Bastos | | | Toe hold |
| E1 | 99+KG | Jared Dopp | Abdulaev Ruslan | | | Mounted triangle |
| E1 | 99+KG | Marcus Almeida | A. Zhanpeisov | | | RNC |
| E1 | 99+KG | Tim Spriggs | J. Pietkainen | 6 | 0 | |
| E1 | 99+KG | Roberto Abreu | Khazmat Stambulov | 0 | 0 | Penalty |
| E1 | 99+KG | Victor Honorio | Jesseray Childrey | 5 | 0 | |
| 4F | 99+KG | Jared Dopp | Vinny Magalhaes | 0 | 0 | Ref decision |
| 4F | 99+KG | Marcus Almeida | Tim Spriggs | | | RNC |
| 4F | 99+KG | Orlando Sanchez | Tom DeBlass | 0 | 0 | Ref decision |
| 4F | 99+KG | Roberto Abreu | Victor Honorio | 0 | 0 | Ref decision |
| E1 | 99KG | Felipe Pena | Y. Ozawa | | | Armbar |
| E1 | 99KG | Jake Shields | A. Bilarov | 5 | 0 | |
| E1 | 99KG | Rafael Lovato | Eliott Kelly | | | Pts |
| E1 | 99KG | Mahamed Aly | Kamil Uminski | 3 | 0 | |
| E1 | 99KG | Yuri Simoes | Roman Dolidze | 2 | 0 | |
| E1 | 99KG | Joao Assis | Jeff Monson | | | Inside heel-hook |
| E1 | 99KG | M. Perez | Salomao Ribeiro | 2 | 0 | |
| E1 | 99KG | Jackson Souza | Paul Ardila | 0 | 0 | Penalties |
| 4F | 99KG | Felipe Pena | A. Bilarov | 5 | 0 | |
| 4F | 99KG | Rafael Lovato | Mahamed Aly | 3 | 0 | |
| 4F | 99KG | Yuri Simoes | M. Perez | 0 | 0 | Ref decision |
| 4F | 99KG | Jackson Souza | Joao Assis | 0 | 0 | Ref decision |
| E1 | 88KG | Keenan Cornelius | Piotr Frechowicz | 6 | 0 | |
| E1 | 88KG | Kaynan Duarte | Pablo Popovich | | | Submission |
| E1 | 88KG | Craig Jones | Leandro Lo | | | RNC |
| E1 | 88KG | Murilo Santana | James Brasco | 2 | 0 | |
| E1 | 88KG | Ruslam Chsiev | Jesse Urholin | 0 | 0 | Ref decision |
| E1 | 88KG | Alexandre Ribeiro | John Salter | | | Armbar |
| E1 | 88KG | Romulo Barral | Kit Dale | 0 | 0 | Ref decision |
| E1 | 88KG | Gordon Ryan | Dillon Danis | 0 | 0 | Ref decision |
| 4F | 88KG | Keenan Cornelius | Kaynan Duarte | | | Outside heel hook |
| 4F | 88KG | Craig Jones | Murilo Santana | | | Flying triangle |
| 4F | 88KG | Alexandre Ribeiro | Rustam Chsiev | | | Armbar |
| 4F | 88KG | Gordon Ryan | Romulo Barral | | | RNC |
| E1 | 77KG | Lucas Lepri | Osman Kasimov | | | RNC |
| E1 | 77KG | Mansher Khera | Sergio Ardila | 2 | 0 | |
| E1 | 77KG | DJ Jackson | Leo Saggioro | 0 | 0 | Ref decision |
| E1 | 77KG | Vagner Rocha | Tero Pyylampi | 3 | 0 | |
| E1 | 77KG | JT Torres | Lachlan Giles | 3 | 0 | |
| E1 | 77KG | Celso Vinicius | Enrico Coco | 3 | 0 | |
| E1 | 77KG | Garry Tonon | Felipe Cesar | 2 | 0 | |
| E1 | 77KG | Marcelo Mafra | Oliver Taza | 2 | 0 | |
| 4F | 77KG | Lucas Lepri | Mansher Khera | 0 | 0 | Ref decision |
| 4F | 77KG | Vagner Rocha | DJ Jackson | 0 | 0 | Ref decision |
| 4F | 77KG | JT Torres | Celso Vinicius | 0 | 0 | Penalties |
| 4F | 77KG | Garry Tonon | Marcelo Mafra | 0 | 0 | Penalties |
| E1 | 66KG | Rubens Charles | U. Zhakshylyk | 3 | 0 | |
| E1 | 66KG | Kuba Witkowski | Baret Yoshida | 0 | 0 | Penalty |
| E1 | 66KG | Paulo Miyao | Janus Andrejczuk | 10 | 0 | |
| E1 | 66KG | Geo Martinez | Kamil Wilk | 3 | 2 | |
| E1 | 66KG | Augusto Mendes | Yuta Shimada | 4 | 0 | |
| E1 | 66KG | AJ Agazarm | Nicky Ryan | 2 | 0 | |
| E1 | 66KG | Pablo Mantovani | E. Elgland | 2 | 0 | |
| E1 | 66KG | Ethan Crelinsten | Nicollas Renier | | | Reverse triangle |
| 4F | 66KG | Rubens Charles | Kuba Witkowski | | | Armbar |
| 4F | 66KG | Paulo Miyao | Geo Martinez | 8 | 2 | |
| 4F | 66KG | Pablo Mantovani | Augusto Mendes | 0 | 0 | Ref decision |
| 4F | 66KG | AJ Agazarm | Ethan Crelinsten | 2 | 0 | |
| 4F | 60+KG | Gabrielle Garcia | Amanda Alequin | | | Toe hold |
| 4F | 60+KG | Jessica Flowers | M. Malyjasiak | | | Armbar |
| 4F | 60+KG | Talita Nogueira | Venla Luukkonen | | | Pts |
| 4F | 60+KG | Samantha Cook | Tara White | | | Pts |
| 4F | 60+KG | E. Karpinen | Mackenzie Dern | 4 | 2 | |
| 4F | 60KG | Bia Mesquita | | | | Armbar |
| 4F | 60KG | Michelle Nicolini | Rikako Yuasa | 0 | 0 | Ref decision |
| 4F | 60KG | Bianca Basilio | Talita Alencar | 0 | 0 | Ref decision |