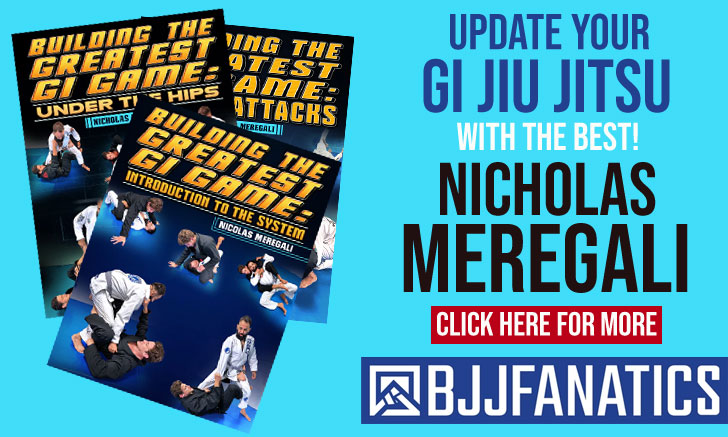 Nyjah Rollins, often referenced as Nyjah Easton is a Brazilian jiu jitsu black belt under Lloyd Irvin. Part of the first generation of female BJJ competitors from the United States, Nyjah helped pave the way for many more American competitors through her accomplishments on the mats – particularly in the International Brazilian Jiu Jitsu Federation (IBJJF) circuit where she conquered World, Pan American and European titles.
Nyjah Rollins Jiu Jitsu
Full Name: Nyjah Michea Rollins (formerly Nyjah Michea Easton)
Nickname: N/A
Lineage: M. Maeda > C. Gracie > H. Gracie > Rickson Gracie > J. Pereira > Leo Dalla > Lloyd Irvin > Nyjah Rollins
Main Achievements:
IBJJF World Champion (2008 purple)
IBJJF Pans Champion (2008 purple)
IBJJF European Open Champion (2012 brown)
IBJJF NY BJJ Pro Champion (2014 black)
IBJJF New York Spring Open Champion (2015**/2014** black)
IBJJF New York Summer Open Champion (2013** black)
IBJJF World Championship Runner-up (2013/2012/2011 brown, 2007 purple)
IBJJF World No-Gi Championship Runner-up (2014 black)
IBJJF Pans Championship Runner-up (2014 black, 2012/2010 brown)
IBJJF World Championship 3rd Place (2015/2014 black, 2009 brown, 2006 blue)
IBJJF Pans Championship 3rd Place (2015 black)
IBJJF European Open Championship 3rd Place (2014 black, 2012* brown)
* Absolute
** Weight and absolute
Favorite Position/Technique: Well Rounded
Weight Division: Peso Leve (64,00 kg / 141.5 lbs)
Team/Association: Team Lloyd Irvin
Nyjah Rollins Biography
Nyjah Rollins was born on July 27, 1987 in Washington, DC – USA where she was raised.
As a child Nyjah suffered from bullying at school which led her parents to enroll her with local recreational taekwondo program, she was 7 years old. Rollins (then named Easton) started TKD under the Simba Dojang association, training with Grand Master Furman Marshall and the late James Wyatt for over 10 years from whom she earned her black belt in the Korean combat style.
At 17 years of age Nyjah and her older brother Mike Easton (who would later become a UFC fighter) had a discussion over which would be the best self defence martial art method. Nyjah was embedded in the TKD world, a real die hard fan who had no faith in other styles. To illustrate the point that grappling had plenty of advantages Mike pinned Nyjah down and proved the inefficiency of taekwondo on the ground against a larger opponent.
Shortly after her 'talk' with Mike Easton Nyjah signed on to Lloyd Irvin's Martial Arts, an academy with a strong focus on Brazilian jiu jitsu where she developed her skills under the tutelage of Lloyd Irvin and Donald Achnick. It was coach Achnick who first instigated Nyjah to compete, a process she started and embraced as a white belt.
Naturally talented and highly committed to the sport from early on, Nyjah started making waves as a blue belt by winning a bronze medal at the IBJJF World Championships (2006). She would continue conquering repeated podium placements at BJJ's biggest tournament throughout all belts – including a gold at purple, deeds which deemed her worthy of her black belt, a promotion ceremony held by her long time instructor Lloyd Irvin (june 26, 2013).
On July 2015 Easton married Joseph E. Rollins and changed her name to Nyjah Rollins.
Nyjah Rollins vs Jessy Miele

Nyjah Rollins vs Megan Neville

Nyjah Rollins vs Sofia Amarante