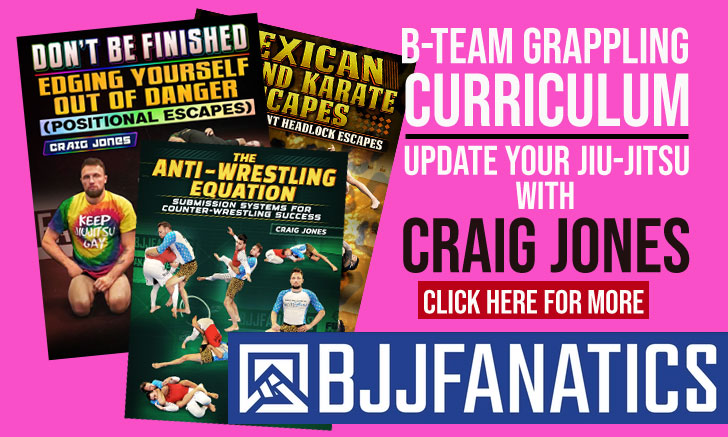 APRIL 23, 2023, BJJ STARS BATTLEFIELD had all the ingredients to be one of the most exciting cards in the professional jiu-jitsu circuit this year, and boy did it deliver. 16 of the finest athletes in the world clashed in, arguably, the biggest promoter of gi jiu-jitsu and a leader in the revival of the famous grappling pajama format.
The production value of the tournament was nothing short of spectacular, and truly a "first-world" flavored event, with Mica Galvao's entry being a beautiful event in itself. Galvao entered with a tribe of Amazonas jungle natives in a show of respect to his roots, him being from Manaus.
The lineup of the open weight Grand Prix on offer this weekend had an array of solid matchups between great talent from a wide range of weight classes, but none offered as big of a size disparity as Round 1's Mica Galvao x Otavio Nalati. Galvao weighed in at 85 kilograms (187.3 lbs), the lightest athlete on the card, Otavio Nalati came in at a head-turning 165 kgs… 364 lbs! Despite the incredible weight difference, Micael was able to find his way to Otavio's back and nearly got the finish with a choke, only failing to do so by the thickness of Nalati's neck.
Check all the results and our report on the action below.
SUPER FIGHTS
– Joao Rocha def. Lucas Rocha via armlock/omoplata
– Ingridd Alves def. Amanda Hening via arm in Ezekiel choke
– Alexandre Godoy def. "Ice Blue" via 4×2
Ice Blue is a BJJ black belt, but is mostly known as a member of one of the most iconic Brazilian Hip-Hop bands of all time, RACIONAIS MC's. He was a special guest on the BJJ Stars show.
BATTLEFIELD OPEN-WEIGHT GRAND PRIX
ROUND 1
The match between Mica and Nalati set the tone for the first round of the tournament, which had plenty of exciting matches to pick for Match Of The Night, from Erich Munis' flying armbar victory over Lambertucci, Kaynan Duarte and Wardzinski's dominant performances or Mauricio Oliveira's upset victory over Cyborg.
– Mica Galvao def. Otavio Nalati via 4×0
– Victor Hugo def. Uanderson Ferreira via 9×0
– Kaynan Duarte def. Vinicius Liberati via choke from the back
– Mauricio Oliveira def. Roberto "Cyborg" Abreu via 2×0
– Adam Wardzinski def. Patrick Gaudio via choke from the back
– Devhonte Johnson def. Gutemberg Pereira via 2×2 advantages, 0x0 pts
(BJJ Stars ruleset awards the victory to the last person to score in case of a draw)
– Fellipe Andrew def. Pedro Lucas via decision (0x0 pts)
– Erich Munis def. Guilherme Lambertucci via flying armbar
QUARTER FINALS
The quarter-finals opened with the biggest upset of the tournament. After being 2 points behind on the scoreboard, the tournament favorite, Kaynan Duarte opted to enter into the saddle position, attacking an illegal lateral kneebar, which granted a DQ and injured Galvao.
Things got fairly more serious and more tentative in the ¼ finals as the stakes got higher and the matches much more even. Here, Erich Munis broke free from the pack in terms of entertainment, showing beautiful jiu-jitsu and keeping the crowd very happy with his offensive output against Devhonte Johnson.
– Mica Galvao def. Kaynan Duarte via DQ
– Victor Hugo def. Mauricio Oliveira via decision (0x0 pts)
– Fellipe Andrew def. Adam Wardzinski via 3×0
– Erich Munis def. Devhonte Johnson via 6×2
SEMI-FINALS
After appearing to be in serious pain after Kayan Duarte's illegal submission crank in the quarter-finals, few believed Mica Galvao would be able to return to the mats for the semi-finals. Showing how much of a warrior he is, the young Manauara returned to the mats where he faced Fellipe Andrew.
The match between Galvao and Andrew had one of the best starts of any match this year. Mica came in like a bat out of hell, forcing back exposure from Andrew while playing guard, then attacking the back triangle, then an armbar, never bothering himself with scoring points and making an effort to hunt for the finish. Andrew survived the onslaught and did the opposite, he made sure he placed points on the scoreboard by passing Galvao's guard and forcing Melqui Galvao's student to slow down from the top position. A smart choice.
The second clash of the semi-finals was not a barn burner many would have hoped for, nevertheless, two very worthy semi-finalists for what they did in the lead-up to this match.
– Fellipe Andrew def. Mica Galvao via 3×0
– Erich Munis def. Victor Hugo via 1×0 adv, 0x0 pts
FINAL
In a tournament of this magnitude, it was hard to foresee who would make it to the final, but it certainly wasn't completely unexpected to envision one or both of these gentlemen in it. Munis, in particular, had an inspired night on his run-up to the final. Andrew, on the other hand, had a more measured one, possibly given the level of competitiveness he faced.
A 200k prize money on the table can bring a tactical game to the mats. Being so close to a historic moment like this did indeed bring that aspect to this final, but it was, nevertheless, an interesting final to follow from a technical standpoint with both players making most of their offensive moves from t. In the end, the match could have gone either way, but a couple of very intelligent decisions made by Munis got him through to the BJJ Stars open-weight belt.
– Erich Munis def. Fellipe Andrew via 6×4 adv, 2×2 pts