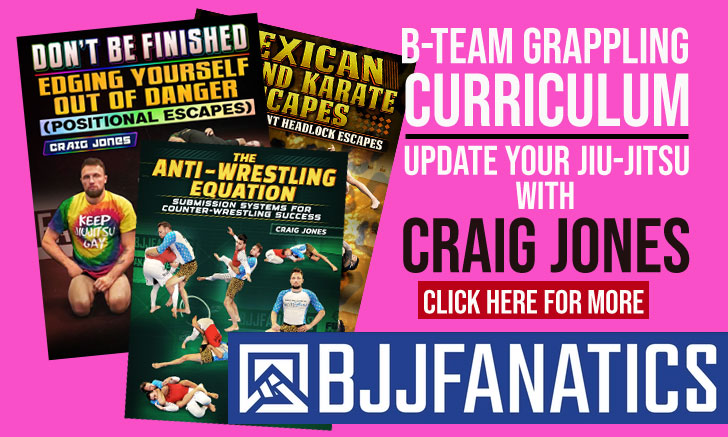 Pedro Lucas Soares Ribeiro, commonly known as Pedro Lucas, is a jiu-jitsu black belt under Rodrigo Ribeiro (his father) and Honorio Filho, who also worked extensively with coaches Davi Ramos and Alexandre Carreira. Although a representative of the Atos team (via the Rio de Janeiro, Brazil branch) in the sport's international circuit, Pedro Lucas is also a member of the Garagem Jiu-Jitsu club and of Campo de Treino Honorio (CT Honorio). Pedro Lucas first made waves in the sport at a global level after he conquered the Copa Podio Heavyweight Grand Prix (2021) as a brown belt, where he defeated several well-known figures of the black belt division.
Pedro Lucas Jiu-Jitsu
Full Name: Pedro Lucas Soares Ribeiro
Nickname: N/A
Lineage: Carlos Gracie > Helio Gracie > Carlson Gracie > Walter Guimaraes > Cezar Guimarães > José Honório > Rodrigo Ribeiro > Pedro Lucas
Main Achievements:
1st Place CBJJ Brazilian Nationals (2023)
1st Place Copa Podio Heavyweight GP (2021)
Main Achievements (Colored Belts):
1st Place AJP Abu Dhabi World Pro (2022 brown)
1st Place Copa Podio Purple Games (2021 purple)
1st Place IBJJF European Open (2022 brown)
1st Place IBJJF South American Championship (2020 purple, 2021 / 2022 brown)
1st Place AJP Grand Slam, RJN (2022 brown)
1st Place AJP Grand Slam, LDN (2022 brown)
2nd Place IBJJF Brazilian Nationals (2021 / 2022 brown)
2nd Place IBJJF South American Championship (2021* / 2022* brown)
Favorite Position/Technique: Guard Passing / Well Rounded
Weight Division: Super Pesado (100,50 kg / 222.0 lbs)
Team/Association: Atos / CT Honorio
Pedro Lucas Biography
Pedro Lucas was born on May 13, 2000, in Rio de Janeiro, Brazil.
As a child, Pedro practiced karate and capoeira, but solely to pass the time with no competitive aspirations. In 2014, during Lucas' early teens, he started becoming harder to handle at school and at home, to the extent that his parents decided to sign him up to jiu-jitsu classes in the hope that this martial art could bring some discipline to his life and remove some of the youngster's excess energy.
Lucas initiated his jiu-jitsu tuition under the instruction of Villem Coelho of Gracie Barra, a very well-known instructor in the Rio de Janeiro region. Coelho followed Pedro's path through the teen belt system, all the way to the blue belt level.
In 2016 Pedro Lucas' dad, Rodrigo Ribeiro – who had started training around the same time as Pedro – started his own workgroup in a garage close to their home in Jacarepagua. The club (aptly called Garagem Jiu-Jitsu) became Pedro's main place of learning as he left Gracie Barra to train under his dad.
As Ribeiro was a student of Jose Honorio Filho, Pedro became close with the CT Honorio squad also, representing Honorio Filho's team often in the local competition circuit. In 2021, however, Pedro was approached by Alexandre Carreira and Davi Ramos, the leaders of the Atos team affiliate in Rio de Janeiro. The duo offered Lucas a position as a member of their competition workgroup, which Pedro Lucas accepted.
Although he trained regularly at Atos RJ, Pedro kept his main schedule as a member of Garagem JJ and CT Honorio, eventually earning his black belt on February 16, 2022, from the hands of Honorio Filho and his father, Rodrigo Ribeiro.
NOTE REGARDING PEDRO LUCAS RECORD
Traditionally, BJJ Heroes only accounts for athletes' matches in the adult black belt category as this is widely regarded as the professional division in this sport. In Pedro Lucas' case, however, he competed and won, at the highest level of the sport, while still holding the brown belt rank, at the aforementioned Copa Podio GP (2021). Due to the importance of this event, and the names he faced, we decided to add this tournament to his record despite the rank he was holding at the time.
Pedro Lucas Grappling Record
16 WINS
BY POINTS


BY ADVANTAGES




BY SUBMISSION




BY DECISION




BY PENALTIES




BY DQ



7 SUBMISSIONS WINS
#214eb8
Choke from back
57
4
#5AD3D1
Violin armlock
14
1
1 LOSSES
BY POINTS


BY ADVANTAGES




BY SUBMISSION




BY DECISION




BY PENALTIES




BY DQ



0 SUBMISSION LOSSES
Pedro Lucas Fight History
ID
Opponent
W/L
Method
Competition
Weight
Stage
Year
26053

Pedro Alex

Pedro Alex
D
---
Copa Podio
98KG
RR
2021
38971

Fellipe Andrew

Fellipe Andrew
L
Referee Decision
BJJ Stars
ABS
R1
2023
26041

Marcelo Gomide

Marcelo Gomide
W
Pts: 2x0
Copa Podio
98KG
RR
2021
26046

G. Lambertucci

G. Lambertucci
W
Choke from back
Copa Podio
98KG
RR
2021
26049

Luciano Alfonso

W
Pts: 4x0
Copa Podio
98KG
RR
2021
26059

Felipe Bezerra

Felipe Bezerra
W
Pts: 2x0
Copa Podio
98KG
SF
2021
26061

Pedro Alex

Pedro Alex
W
Kneebar
Copa Podio
98KG
F
2021
38592

Marlon Godoy

W
Pts: 2x0
Rio Fall Open
100KG
R1
2023
38593

Vitor Cheloni

W
Pts: 4x2
Rio Fall Open
100KG
4F
2023
38598

Marcos Goulart

W
Referee Decision
Rio Fall Open
100KG
SF
2023
39527

Julian Stonjek

W
Violin armlock
Brasileiro
100KG
R1
2023
39530

Devhonte Johnson

Devhonte Johnson
W
Pts: 3x2
Brasileiro
100KG
4F
2023
39533

Luis Oliveira

Luis Oliveira
W
Pts: 4x2
Brasileiro
100KG
SF
2023
39534

Elionai Braz

W
Pts: 0x0, Adv
Brasileiro
100KG
F
2023
40511

Faisal Khalil

W
Armbar
President Cup
120KG
4F
2023
40512

Musaab Abdalla

W
Choke from back
President Cup
120KG
SF
2023
41097

Gabriel Carrica

W
Choke from back
SJJAF BRA
ABS
SF
2023
41098

Patrick Santos

W
Choke from back
SJJAF BRA
ABS
F
2023