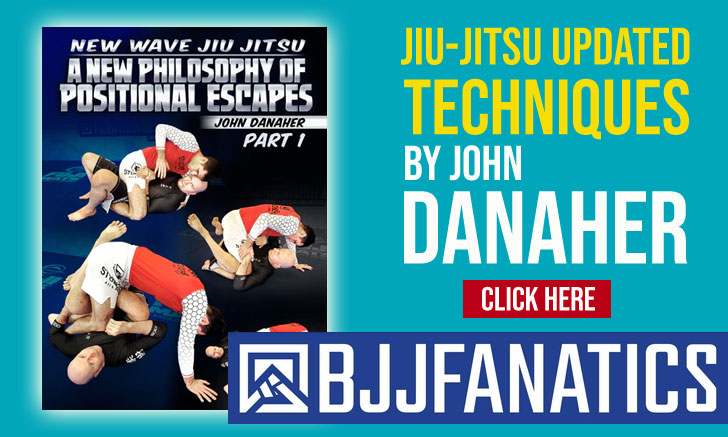 Results from the BJJ Mundial 2010:


Rooster Weight Finals: Caio Terra vs Bruno Malfacine (advantage)
rematch of last year's final, Caio started pulling guard, then went for a footlock (achilies hook) then tried the sweep, yet unsuccessfully. Caio was very offencive off his back, going for Omoplatas and triangles while Malfacine kept on pushing for the pass. The fight finished and Malfacine was the champion (by an advantage).

Light Featherweight Finals: Pablo Silva vs Samuel Braga
Closing the division, two fighters from the same team.No fight and Pablo was awarded the honorary gold.

Featherweight Finals: Cobrinha vs Rafael Mendes (4×4 points; 2×4 advantages)
Lot's of 50×50 guard action with 2 sweeps each and alot of footlock attempts from both fighters. In the battle of the toe holds, Rafael got the better and won in the advantages (4×2) as we witness to a true passing of the guard in what reigning champion Rubens Charles said to be his last World Championship.

Lightweight Finals: Michael Langhi vs Celso Venicius (referee's decisison)
In a very unaventful and even match Langhi got the judges decision against the head coach of Ryan Gracie team in Sao Paulo


Middleweight Finals: Marcelo Garcia vs Claudio Calasans (2×0)
Calasans tries a cartweel guardpass against Garcia but can not complete, Garcia capitalises shortly after and gets the sweep. Calasans gets closed guard and goes for the "amassa pao" choke but cannot complete. Calasans also tried an omoplata wich Garcia shakes off easily. Garcia takes the win.

Medium Heavyweight Finals: Tarsis Humphreys vs Romulo Barral (Submission)
In the re-edition of last year's final, Tarsis surprises Romulo by pulling guard, he attacked the leg causing Romulo to injure his ligaments and give up the fight.
Heavyweight Finals: Alexandre Ribeiro vs Bernardo Faria (0×2)
Faria pulls deep halfguard and plays a very offensive game off the bat. He tried hard to complete his trademark "volante" sweep (wheel sweep) but could not complete, again with an excellent base display from "Xande", as Faria pulled half guard again on the oposite side, trying to find holes in Ribeiro's game, he finally got the hard fought sweep and takes the title.
Super Heavyweight Finals: Roger Gracie vs Ricardo Abreu (13 x 2)
Roger dominated the fight, got the back and tried his trademark choke that didn't work so he also tried another trademark move, his cross choke from the mount. Abreu survived and showed how resilient he is.
Super Super Heavyweight Finals: Cavaca vs Roberto Abreu
Amazing display from Cavaca as he finnishes Cyborg with an achillies lock.
Absolute Finals: Roger Gracie vs Romulo Barral
Romulo couldn't fight due to injury and Roger Gracie was crowned champion by WO. Roger is the first fighter to reach 3 Open Weight titles in the black belt.
Women's Finals – Light Featherweight: Letícia Ribeiro vs Sofia Amarante (6×0 – Leticia)
Women's Finals – Featherweight: Bianca Barreto vs Fabiana Borges (3×0 Bianca)
Women's Finals – Lightweight: Luanna Alzuguir vs Kyra Gracie (1×1 – advantages, Final score. Kyra took gold on the judges decision)
Women's Finals – Middleweight: Carol de Lazze vs Hillary Williams (0x0 Final score. Hillary Williams get's the judges nod and takes gold to the US)
Women's Finals – Medium Heavyweight: Michelle Nicolini vs Penny Thomas (3×2 – advantages, Michelle)
Women's Finals – Heavyweight: Gabrielle Garcia vs Katrina Weilbache (7×0 – Gabi Garcia)
Women's Finals – Absolute/Open Weight: Luanna Alzuguir vs Gabrielle Garcia – Fighting from the same team, they decided not to fight the final.
BJJ World Championships 2010 Quarter Finals
Rooster Weight Quarter Finals:
Match 1: Rafael Freitas vs Bernardo Pitel
Rafael Freitas defeated Favio Passos to win His spot; Bernardo Pitel (who is fighting Rafael) also won his first fight with a lapel choke.
Match 2: Makoto Swada vs Caio Terra
Swada fought and defeated Paulo Teixeira while Caio Terra didn't have to fight to win his spot and is the fresher fighter for tomorrow.
Match 3: Marcelo Pereira vs Bruno Malfacine
Mr Pereira was one of the surprises of the tournament, marking his place in the quarter finals against heavy favourite Malfacine.
Match 4: Felipe Costa vs Rogerio Taborda
Felipe Costa, like Caio Terra has placed in the quarter finals without fighting, while Taborda made it by winning against Joseph Capizzi
Light Feather Weight Quarter Finals
Match 1: Paulo Mello vs Daniel Beleza
Paulo Mello was the big winner of the day, making it through the current champion Guilherme Mendes by judges decision, he had a tight triangle at one point on the Atos standout but didn't manage to finish. Mello fights from Gracie Barra Brasilia.
Match 2: Pablo Silva vs Sebastian Lalli
Pablo made it through the first fight by WO but tapped his second fight
Match 3: Samuel Braga vs Yoshihiko Matsumo
Samuel Braga made it through by defeating Tomoya Yanginsawa. The Japanese fighter was disqualified after moving out of the mat area on 3 different occasions.
Match 4: Laercio Fernandes vs Samir Chantre
Feather Weights Quarter Finals
Match 1: Rubens Charles vs Theodoro Canal
Cobrinha breezed through finishing His first opponent with a quick armbar followed by a 18 x 0 score on his second fight of the day.
Match 2: Mario Reis vs Renan Borges
The former World Champion Mario Reis is not showing any signs of aging as he comes on to the quarter finals with one of the fastest submission so far (just 16 seconds) as he won against Koji Shimasaki with a leg lock.
Match 3: Rafael Mendes vs Ryan Hall
A bad matchup for Ryan Hall, as he is due to face the heavy favourite to win the tournament at featherweight in Rafael Mendes. Rafael proved his worth by submitting everyone on his way to the Quarter Finals.
Match 4: Naoya vs Denílson Pimenta
Denilson Pimenta, another great fighter from this division is due to face the Japanese Naoya.
Light Weight Quarter Finals
Match 1: Bruno Frazatto vs "Celsinho" Venicius
Celso Venicius won both his fights by 2×0 while Frazatto came through winning by advantages in a calculated match against Vitor Henrique.
Match 2: Gilbert Durinho vs Jonathan Torres
JT Torres started his campaign very strong winning his first fight by 5×0 and tapping his second opponent. Gilbert Burns "Durinho" has a tougher time going through his first opponent, winning by two advantages, but picked up the pace on his second getting the win by tapout.
Match 3: Michael Langhi vs Rafael "Formiga"
Reigning champion Langhi also ran through his competition tapping both his opponents. Rafael "Formiga" Barbosa also submitted both his opponents.
Match 4: Lucas Lepri vs Augusto "Tanquinho"
Tanquinho passed his first stage by WO and submitted his first fight (second stage) with an armbar. Lepri also looked unstoppable as he submitted both his first opponents.
Middleweight Quarter Finals
Match 1: Murilo Santana vs Marcelo Garcia
One of the most anticipated divisions, every match here could be a potential final, Murilo Santana looked very sharp as won against Abmar Barbosa the Pan American Silver Medallist, while Garcia submitted both opponents with a North South choke.
Match 2: Claudio Calasans vs Lucas Leite
Another fantastic matchup, the World Pro Cup Champion looks in top form as he over powered Mike Fowler (11×0), while Lucas Leite tapped Nova Uniao's Daniel Garcia.
Match 3: Kayron Gracie x Alan "Finfou"
It seems that Bill Cooper could not continue on the tournament and "Finfou" got called back as he had lost his fight against Cooper in a war of attrition, Kayron Gracie looked amazing as he submitted Marco Barbosa's student Thiago Alves.
Match 4: Sérgio Moraes vs Kron Gracie
The round 2 of 2008's epic battle. Kron is looking like the prodigy that used to run over the brown belt divisions, submitting both his opponents (one of them being the illustrious Delson Heleno "Pe de Chumbo").
Medium Heavyweight Quarter Finals
Match 1: Eduardo Telles x Otavio Souza
Souza breezed through his opposition while Telles (unexpectedly) had to rely on his top game to stand his ground.
Match 2: Tarsis Humphreys vs Nivaldo Oliveira
Tarsis is looking impressive in this tournament winning his second fight with one of the most beautiful submissions so far.
Match 3: Gustavo Campos vs Fabiano Souza
Did not the European Champion Campos or Fabiano Souza compete.
Match 4: Romulo Barral vs Diego Herzog
Romulo had a field trip this Saturday! He submitted everyone on the absolute division placing his name in the final and did the same in his weight class. Herzog A.K.A. "Nosferatu" is a very tough opponent and a former Silver Medallist at the CBJJE's South American tournament.
Heavyweights Quarter Finals
Match 1: Alexande Ribeiro vs Leonardo Nogueira
Ribeiro easily won against Dan Smiller and submitted with na Ezequiel choke, he is the favourite to win this fight.
Match 2: Alexandre de Souza vs Rodrigo Pinheiro
The always tough de Souza had a great start of the tournament submitting Roberto Godoi.
Match 3: Bernardo Faria vs Adriano Maciel
One of the favourites to win the division, Faria won his fight easlily with a submission.
Match 4: Rafael Lovato vs Antonio Schembri
Interesting match-up here with the veteran Schembri fighting in a new weight class after some time off the mats against a younger, stronger and more eager Rafael Lovato.
Super Heavyweights Quarter Finals
Match 1: Roger Gracie vs Walter Vidal
It seems that Roger Gracie has found a new favourite position, still a choke (no news there) but now from back mount. He choked all his opponents from this position.
Match 2: Bruno Bastos vs Felipe Facces
The veteran Nova Uniao fighter still has a few tricks up his sleeve as he gets the fastest submission so far in the tournament (11 seconds) against Cecil Burch.
Match 3: Ricardo "Demente" x Augusto Ferrari
Ferrari gets the win against Fabio Romao for a place in the quarter finals.
Match 4: Roberto Alencar x Marcel Fortuna


Super Super Heavyweight Quarter Finals
Match 1: Gabriel Vella vs Roberto Abreu
Cyborg looked amazing submitting his first oponent while Vella did the same with his.
Match 2: Braga Neto vs Ricardo Corleta
Braga Neto was at the top of his game as he submits his first opponent, Corleta did the same to Ricardo Feliciano with a choke from the back.
Match 3: Antonio Peinado vs Michael Wilson
Wilson looked very good in his first fight submitting one of the favourites, "Big Mac", now the Alliance prodigy Peinaldo is now in his way.
Match 4: Rodrigo Cavaca x Márcio Cruz
Another veteran coming back to the big stage, Marcio Cruz has left his 4 ounce gloves aside and stepped on the mats once again. He faces a very game Cavaca from Checkmat who submitted his first opponent with triangle.