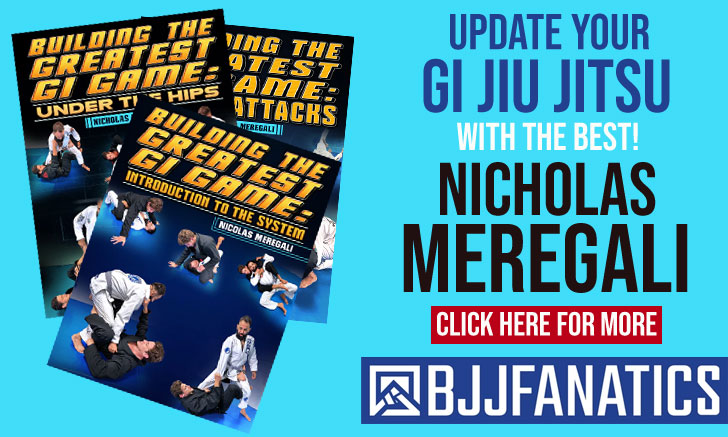 Roger Gracie is a retired mixed martial arts fighter (MMA) and former professional jiu-jitsu athlete, who is widely regarded as one of the sport's Greatest Of All Time (GOAT), a reputation conquered on the mats and solidified by his ten (10) International Brazilian Jiu-Jitsu Federation (IBJJF) World Championship titles as a black belt – four (4) more in the colored belt divisions. One of Gracie's trademarks was his willingness to commit to the submission, being also one of the most accurate submission specialists at the highest level of grappling of all time.
Roger Gracie Jiu-Jitsu
Full Name: Roger Gracie Gomes
Nickname: N/A
Lineage: Carlos Gracie > Helio Gracie > Carlos Gracie Junior > Roger Gracie
Main Achievements:
1st Place ADCC Championship (2005***)
1st Place IBJJF World Championship (2004/2005/2006/2007 **/2008/2009**/2010**)
1st Place IBJJF Pan Championship (2006*)
1st Place IBJJF European Open (2005**)
2nd Place IBJJF World Championship (2003*/2004*/2005*/2006*/2008*)
2nd Place IBJJF Pan Championship (2006)
Main Achievements (Colored Belts):
1st Place IBJJF World Champion (2000 blue, 2001 purple, 2002** brown)
* Absolute
** Weight and absolute
*** Weight and absolute, submitting all 8 of his opponents, an achievement never accomplished by anyone before him.
Favorite Technique: Cross Choke from the mount position
Weight Division: Super-Pesado (100,50 kg / 222.0 lbs)
Team/Affiliation: Gracie-Barra/Roger Gracie Academy
Roger Gracie Biography
Roger Gracie was born on September 26, 1981. He is the son of Reila Gracie (daughter of Gracie Jiu-Jitsu founder Carlos Gracie) and Mauricio Gomes (one of a handful of men who had the honor of receiving their black belts from BJJ legend Rolls Gracie). Roger started training jiu-jitsu early in life, like most Gracies, though he didn't actually set his mind into the sport until his late teens. According to Roger Gracie in an interview given to Graciemag a few years ago, he realized how much he wanted to become a professional jiu-jitsu competitor after he spent some time in the south of Brazil, training with his uncle Rilion Gracie. The two other men that can be considered just as crucial to Roger Gracie's development as a fighter have been his uncle Carlos Gracie Junior and cousin Renzo Gracie.
With the Gracie blood running in his veins, he quickly picked up the BJJ game very quickly winning several championships as a blue belt, including the Pan Ams and the Mundial (World Championship) in 2000. It was around this time that Roger was forced to move to London – UK to live with his father after he was involved in a police matter. Being his father himself one of the best grapplers of his generation and an excellent coach, Roger's jiu-jitsu progression wasn't harmed by the change and his competitive run progressed. Roger Gracie also maintained his training with uncle Carlinhos, traveling to Rio de Janeiro on many occasions to train at the Gracie Barra headquarters.
With an ever-growing list of achievements in sport jiu-jitsu, his uncle "Carlinhos" awarded Roger his black belt in 2004. A year after receiving his black belt Roger competed again in ADCC (he had competed in 2003 also as a brown belt when he got 3rd place), being victorious in both his weight and the absolute (open weight) division, submitting all 8 opponents to get both titles, this was the first time a competitor accomplished such a tremendous feat.
Roger Gracie's first MMA fight was against the veteran Ron Waterman, whom he submitted by armbar. Ron had never been submitted before throughout his long career. He then went to fight Yuki Kondo a Japanese MMA legend and former Pancrase Champion, Roger submitted Kondo by Mata Leao (Choke). His third fight was in American soil in the prestigious Strikeforce organization, he fought another legend, Kevin Randleman, and as expected finished the fight early in the second round after showcasing some unexpected boxing skills. Just a few days after the fight Roger went on to win the Mundials (World BJJ Championships) for a record 14th time with just a few weeks to prepare for the gi competition. He submitted everyone apart from Ricardo Abreu "Demente" but still managed to win against the Nova Uniao standout with a conclusive 13×2. Roger Gracie's career moved on to MMA after his 3rd world absolute victory, where he set the record for open weight wins in the black belt division.
Roger Gracie's Jiu Jitsu Record
List of Roger Gracie's fight results and stats in Brazilian Jiu Jitsu/Submission Wrestling in the sport's most important tournaments, since receiving his black belt.
Roger Gracie Grappling Record
76 WINS
BY POINTS


BY ADVANTAGES




BY SUBMISSION




BY DECISION




BY PENALTIES




BY DQ



62 SUBMISSIONS WINS
#214eb8
Choke from back
29
18
#86e620
Cross choke
19
12
#bf1f6c
Mounted X choke
2
1
#22c9a5
Straight armlock
2
1
7 LOSSES
BY POINTS


BY ADVANTAGES




BY SUBMISSION




BY DECISION




BY PENALTIES




BY DQ



0 SUBMISSION LOSSES
Roger Gracie Fight History
Roger Gracie vs Rodrigo Comprido (2006)

Roger Gracie vs Andre Galvao (2008)