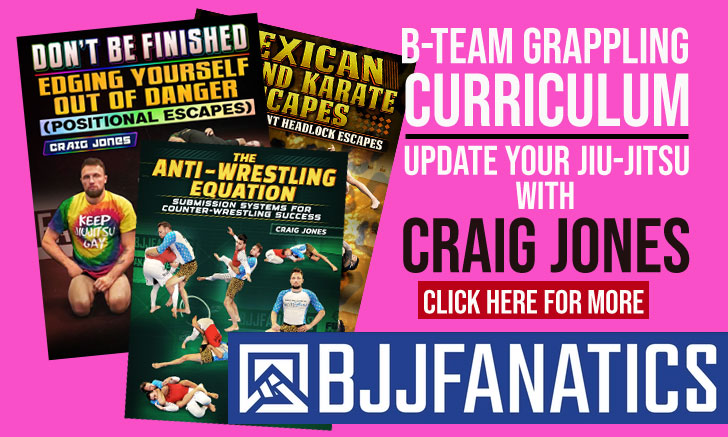 NOVEMBER 12, 2017 a big weekend for jiu jitsu in Rio de Janeiro – Brazil who hosted two huge events, one of those being Copa Podio's Iron Brown Belt Challenge. This 4 man tournament had the intent of finding the brown belt representative who would fill the final slot in the heavyweight Grand Prix later this year, and represent this belt division at the famous end of year show.
The Iron Brown Belt Challenge brought together 4 of the sport's very top brown belts, who did not disappoint in putting on a show for the fans. Absolute barn-burners, particularly from Fellipe Trovo and Fábio 'Kamikase' Alano who (although they didn't win) proved to have beautiful jiu jitsu and never playing for the points – always for the kill.
The Iron Brown belt format was set as a BJJ marathon, where the athletes were given little to no rest in between matches and the winner would be decided by the first athlete to accumulate 4 victories. In the end it was the super strategic play put forward by Atos standout Kaynan Duarte that took home the GP spot.
In typical Duarte fashion, Kaynan played enough to go through each opponent – often by opening the scoreboard and playing defence for the remaining time on the clock. Not an exciting style of play, but certainly an efficient one having won both the Grand Slam and the Iron BB in one weekend. Below are the individual match results.
ROUND 1
– Fellipe Trovo defeated Fábio Kamikase by kimura lock
– Kaynan Duarte defeated Victor Hugo by 2×0 points
ROUND 2
– Kaynan Duarte defeated Fellipe Trovo by 2×0 points
– Victor Hugo defeated Fábio Kamikase by 1 advantage (2×2 pts)
ROUND 3
– Kaynan Duarte defeated Fábio Kamikase by 1 advantage (0x0 pts)
– Victor Hugo defeated Fellipe Trovo by 4×0 points
ROUND 4
– Kaynan Duarte defeated Fellipe Trovo by 5×2 points