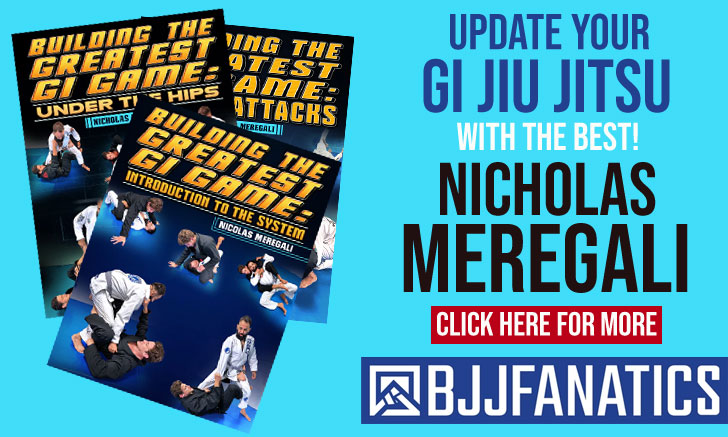 This Saturday (tomorrow), November 4, 2023, sets the date for another round by one of the most important and long-lasting professional grappling platforms in the sport, the Polaris Jiu-Jitsu Invitational. The 26th edition of the popular British promotion will hold a solid card with international stars and top British talent in a melting pot of grappling action. Below is a more in-depth look at the event on offer, which you may watch live in the Southampton Central Hall (UK) or on UFC FightPass, online.
MARCIN MACIULEWICZ MAX BICKERTON
Maciulewicz participated in the Polaris GP (P25) after winning the qualifier but was unable to show his true potential against ADCC champ Giancarlo Bodoni in the first round of the even't Grand Prix. He will have a chance to redeem himself against UK veteran Max Bickerton.
OWEN JONES X BART DUBBELDAM
One of the top rising stars in the Great Britain circuit is Owen Jones, the current ADCC European Trials winner. Although young and only promoted to brown belt 3 days ago, this is a real superstar in the making for Polaris and England in general.
Jones will be facing another rising talent of the European circuit in Bastiaan "Bart" Dubbeldam, a purple belt silver medal at the IBJJF No-Gi World Championship last year, and an active competitor in the ADCC league. From the little footage we've seen of this young man, he is aggressive and a submission hunter, which should provide an exciting match-up with the equally dynamic Owen Jones.
MOLLY MCCANN-PEARSON X JULIA SCARDONE
One of the most beloved female UFC fighters, Scouser McCann will be facing Brazil's judo & jiu-jitsu specialist Julia Scardone. These two should be very evenly matched in the standing portion of grappling and we don't expect to see either pull guard.
This one has Match Of The Night written all over it. Neither athlete is capable of being in a boring match, and mixing these two is a recipe for non-stop action as seen only a week ago at the No-Gi European Open in Rome. Langaker took that one in the final seconds with an advantage in an epic fight which we hope they can replicate.
TITLE MATCH
KENDALL REUSING X LETICIA CARDOZO
An interesting match for Reusing who is returning to the mats after a long layoff due to injury at the 2022 ADCC tournament. Despite the absence, expect Kendall to be the favorite here due to her veteran status and accolades against Cardozo who is just finishing her rookie year at black belt with 27 matches and 14 victories.
Both athletes prefer to keep it standing and like to play from a top position in no-gi, so we will likely be seeing some wrestling action this Saturday.
MAIN EVENT
CRAIG JONES X GERALD MEERSCHAERT III
We admit we do not follow MMA closely and know little of Mr. Meerschaert III and his grappling style, though a quick look at his record online will tell you he's got 9 submission wins in the UFC, impressive numbers by any account. Coming from an MMA background he should be very hard to take down and his submission defense should be on point. Jones has struggled when fighting from his back against stronger opponents in the past, so here may lie the defining question to be answered. Can Jones take Gerald down and keep him there for long enough to work his way into a submission?
A few familiar faces of Polaris and the UK circuit in the preliminary matches, but the most interesting side-story here is the inclusion of Franck Takoudjou & Sam Crook on the card.
Crook is a jiu-jitsu black belt who's traveled the world competing and learning the trade. He spent a few years in Cameroon, working for the Francis Ngannou Foundation, teaching jiu-jitsu in Africa to underprivileged children where he kickstarted the organization's grappling program. Takoudjou was one of his first students there, a young man whose dedication to training led Sam to legally adopt and bring him to the UK. Since he arrived the Cameroonian blue belt teenager has been competing a whole lot, and winning a whole lot. His good form has earned him a spot in the Polaris event.
– Archer Colaco vs Franck Takoudjou
– Jack Hassard vs Abraham Dannan
– Matthew Fitz-James vs Justin Moore
– Mike Parry vs Sam Crook
– Kerry Isom vs Jade Barker
– Dominic Dillon vs Claudio Brudny
– Mark Phung vs Phil Harris
– Nia Blackman vs Amanda Pamela Nicole
– Nathan Johnstone vs Luiz Finocchio