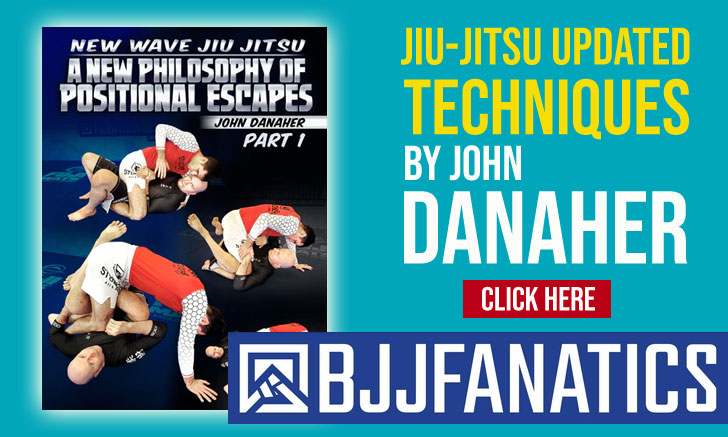 Metamoris Pro Invitational is a jiu jitsu event where some of the top names in the jiu jitsu world will face each other in much anticipated super-fights. These super-fights have a different set of rules from that of the international BJJ federation (IBJJF) as the time limit is of 20 minutes (regular black belt fights are usually 10 minutes long) and the fight's winners are only determined by submission, meaning, if after 20 minutes of fighting there hasn't been a tapout, the fight will be declared a draw, regardless of any positional dominance that may occur throughout the fight.
This is a set of rules often used in the early days of jiu jitsu, when the original Gracie family members started the art, and it doesn't come as a surprise that one of the event's promoters is a Gracie family member, Ralek Gracie. Metamoris also has plenty of top Gracie talent on display, such as Roger, Kron, Kayron, Ryron Gracie and Cousin Jean Jacques Machado. The tournament will be streamed online, for more details on the stream please check the official website: www.metamoris.com and will take place in San Diego at the Viejas Arena at Aztec Bowl (San Diego State University)
Address:
Viejas Arena at Aztec Bowl
San Diego State University
SDSU, San Diego, CA 92182
Date:
Sunday, Oct 14, 2012
Website:
www.metamoris.com
This all star cast of grappling competitors will have on display 6 world champions (2 current world champions) and 4 ADCC champions, including current open weight world champion Marcus Almeida and the only man to have achieved 3 open weight world titles, Roger Gracie. Below is a break down of the fights.
Metamoris Pro Invitational Line-Up/Card
Roger Gracie vs. Marcus Almeida
The most accomplished grappler ever against the new jiu jitsu stud. Roger Gracie is widely regarded as the best BJJ competitor ever; he was the first man (and only thus far) to win three world titles in the black belt open weight division. He is also one of the best finishers to have ever graced the mats with an astonishing submission ratio and an exquisite taste for the mounted cross choke. "Buchecha" on the other hand is the current world open weight champion for the IBJJF (the world's most established BJJ federation), he is known for his killer instinct and reckless style that never allow him to be in a boring fight. The curiosity here is in determining who's style of jiu jitsu better suits this grappling module, the Gracie's slow grinding, cerebral and extremely effective game or Marcus Almeida's fast passed "I will give up a secure position for a submission attempt" attitude.
André Galvão vs. Ryron Gracie
An odd match-up, some jiu jitsu connoisseurs might say, but a very interesting one. Though he has an impressive fan base, Ryron Gracie is not a well known competitor and has not won a single trophy in the adult division of any major tournament. But there lies the enigma, there is not a lot of footage on the Gracie competing and it is hard to say if he will be able to pose an offence against a sharp and incredibly athletic specimen such as André Galvão, though if Ryron has anything going for him in this fight, is the fact that there are no points awarded at any time in this bout, the length of the match might also fall into his favour. Those close to Ryron are adamant that the Gracie has what it takes to challenge Galvão and this will certainly be a major feather on the Gracie family's cap if he does finish or even withstand 20 minutes on the mats with the current ADCC open weight champion.
Kayron Gracie vs. Rafael Lovato Jr
A great match-up and one that had been due to happen before Metamoris came up. Kayron Gracie is the son Carlos Gracie Junior and belongs to the new breed of top competitors the Gracie Barra camp has brought to us in recent years, Lovato Junior on the other hand is a tough and durable veteran and a former world champion (2007) who has consistently medalled or threatened the top spots of BJJ's top competitions for years. Lovato will most likely have a bit of a weight advantage on the fight, but it will be interesting to see this battle of two gritty fighters.
Kron Gracie vs. Otavio Sousa
Expect fireworks on this fight! These two middleweights like to push the pace and like to go for the kill. Otavio had been out of the winners spot at a major tournament for a while, but returned with style in 2012 with a hard fought gold medal at the world championships. Kron Gracie on the other hand is loved by all who enjoy a good submission artist. He likes to go for the kill and much like Marcus Almeida "Buchecha" he will often give up a couple of points to attempt a submission. This no-rules match should fit Kron Gracie's fighting style very well.
Jeff Glover vs. Caio Terra
The two lightest contestants on the card, this fight is a rematch of their epic battle at the World Jiu Jitsu Expo earlier this year, which Glover won on points. This will be the second time we see Jeff Glover competing in a gi this year. The first fight was an exciting back and forward battle and the same should be expected for this rematch as both competitors like to submit their opponents.
Dean Lister vs. Alexandre Ribeiro
The only contest of the night to be fought without the use of a kimono, Dean Lister vs Alexandre Ribeiro is another exciting fight. Lister was set to fight Kevin Casey, but the Rickson Gracie black belt had to pull out at the last minute. As a replacement, the always game "Xande" was brought into the invitational. Two 2x ADCC champions battle it out in a no-gi, submission only grappling match, you couldn't ask for much more. Xande has been the more active competitor in jiu jitsu's scene for the last few months, though Dean Lister is the current under 99kg ADCC champion.
Jean Jacques Machado vs. Nelson Monteiro
Two ADCC veterans battling it out! Though this may seem like an odd match-up, given the rank and age of both competitors, it will certainly be interesting to watch a coral belt on the mats competing. Jean Jacques is a historical figure for BJJ, having been there in the founding of the Gracie Barra academy, the Machado Bros academy while also establishing himself as one of the top competitors of the 1980s and 1990s. Nelson Monteiro is also very well connected with the Gracie Barra establishment and was one of the main driving forces behind the ADCC, where he also competed.
Metamoris Pro Invitational Trailer