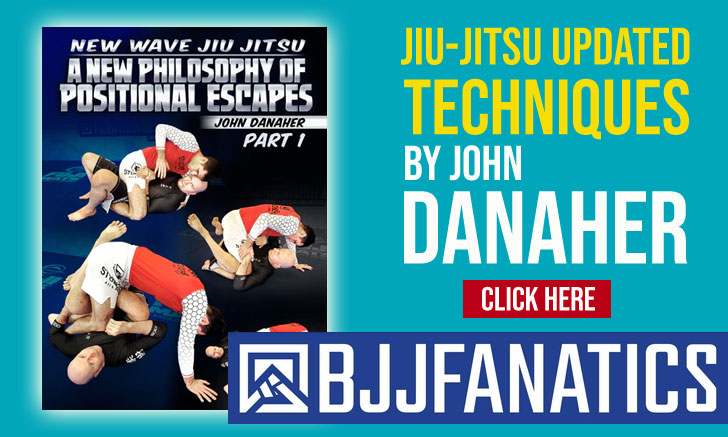 One of the most important tournaments in the Brazilian Jiu Jitsu calendar, the World Pro Jiu Jitsu Cup is an event held in Abu Dhabi in which to qualify, the competitors must win one of the many trial events held all over the world. On this page you will see the results of those trials in the brown/black belt divisions, as they go along.
The winners of these trials are handed not only a prize money, but also given a free plane ticket to go and compete at the main event in Abu Dhabi as well as a hotel booking (also for free). The fighters that make it to the event can win a substantial cash prize if they win the finals of up to $30,000 for the absolute division and $8,000 for their own groups.
The Jiu Jitsu World Pro Cup 2012 San Diego Trials will be broadcasted on the 10th and 11th of March, click here to check how to view them.
The World Pro Cup 2012 Results
The World Pro Cup 2012 Rio de Janeiro Results (event held in Niteroi), Brazil
The World Pro Cup 2012 Gramado Results, Brazil
The World Pro Cup 2012 Birmingham Results, England – United Kingdom
| | | | |
| --- | --- | --- | --- |
| Weight Division | 1st Place | 2nd Place | 3rd Place |
| 65kg/143lbs | Maximiliano Campos | Raphael dos Santos | Adam Adshead |
| 74kg/163lbs | Pedro Bessa | Maciej Polok | Fergal Quinlan |
| 83kg/182lbs | Mathias Ribeiro | Thomas Oyarzun | "Lagartixa" Santana |
| >92kg/202lbs | Nilton Garcia | Ricardo Wagner | Willem Peters |
| <92kg/202lbs | Chris Bowe | Thiago Borges | Luke Costello |
The World Pro Cup 2012 Warsaw Results, Poland
| | | | |
| --- | --- | --- | --- |
| Weight Division | 1st Place | 2nd Place | 3rd Place |
| 65kg/143lbs | Wrześniewski Daniel | Loska Jędrzej | Franceschini Simone |
| 74kg/163lbs | Polok Maciej | Stephen Martin | Held Marcin |
| 83kg/182lbs | Eduardo "Teta" | Łukasz Bagiński | Piotr Bagiński |
| >92kg/202lbs | Oliver Geddes | Piotr Kapral | Tomas Jurkiewicz |
| <92kg/202lbs | Alexander Trans | Radek Turek | Luke Costello |
The World Pro Cup 2012 Lisbon Results, Portugal
| | | | |
| --- | --- | --- | --- |
| Weight Division | 1st Place | 2nd Place | 3rd Place |
| 65kg/143lbs | Jedrzej Loska | Reinaldo Ribeiro | |
| 74kg/163lbs | Maxime Olivier | Ademir Araújo | Helio Perdigão |
| 83kg/182lbs | Luca Anacoreta | Mathias Ribeiro | Frederik Petersen |
| >92kg/202lbs | Marcelo Bernardo | Paulo Mendes | Armenio Neto |
| <92kg/202lbs | Valdimiro Afonso | Karim Khalifa | |
The World Pro Cup 2012 Helsinki Results, Finland
| | | | |
| --- | --- | --- | --- |
| Weight Division | 1st Place | 2nd Place | 3rd Place |
| 65kg/143lbs | | | |
| 74kg/163lbs | | | |
| 83kg/182lbs | Martin Aedma | Casey Jones | Saku Burke |
| >92kg/202lbs | Tero Pyylampi | Martin Lavin | Teo Viitala |
| <92kg/202lbs | Janne Autio | Markus Pettinen | Oscar Eklöf |
The World Pro Cup 2012 Sydney Results, Australia
| | | | |
| --- | --- | --- | --- |
| Weight Division | 1st Place | 2nd Place | 3rd Place |
| 65kg/143lbs | David Marinakis | David Tong | |
| 74kg/163lbs | Thiago Braga | LachlanGiles | Jason Gulati |
| 83kg/182lbs | Kit Dale | Elan Rubinstein | Rodney Ellis |
| >92kg/202lbs | Neil Owen | Vasilev Igor | |
| <92kg/202lbs | Michael Wilson | Daniel Cherubin | Graham Newcastle |
The World Pro Cup 2012 Auchland Results, New Zealand
| | | | |
| --- | --- | --- | --- |
| Weight Division | 1st Place | 2nd Place | 3rd Place |
| 65kg/143lbs | Carlos "Portugues" | Alex Scott | |
| 74kg/163lbs | | | |
| 83kg/182lbs | | | |
| >92kg/202lbs | Andrew Dearsley | Stuart Mitchel | Paulo Oliveira |
| <92kg/202lbs | | | |
The World Pro Cup 2012 Monreal Results, Canada
| | | | |
| --- | --- | --- | --- |
| Weight Division | 1st Place | 2nd Place | 3rd Place |
| 65kg/143lbs | Wellington Dias | |  Paul Minore |
| 74kg/163lbs | JT Torres | |  Johnny Zemouli |
| 83kg/182lbs | Dealonzio Jackson |  Alex Sung |  Thomas Beach |
| >92kg/202lbs | Jimmy Harbison | |  Richard Bondoc |
| <92kg/202lbs | Pete Roberts |  Daniel Tsatsos |  Danny Agemy |
The World Pro Cup 2012 San Diego – California Results, US
Absolute Division full results
Weight Division results
The World Pro Cup 2012 New York Results, US