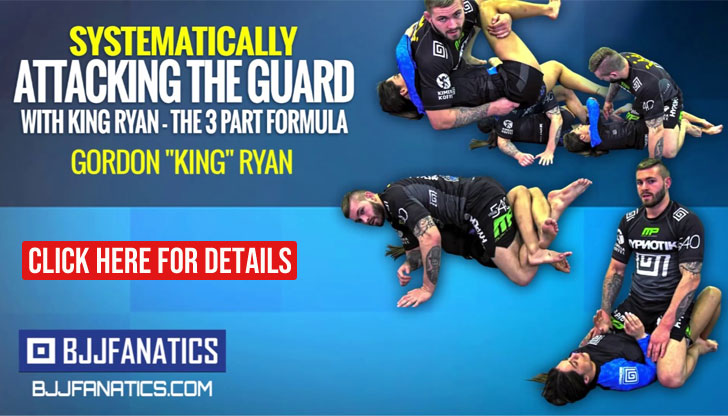 APRIL 25, 2019 was the date set for black belts to join in the United Arab Emirates Jiu-Jitsu Federation (UAEJJF) World Pro, at the Mubadala Arena in Abu Dhabi. Although we had already seen action at yesterdays Brazilian Country Qualifier, this was effectively day one for Abu Dhabi Pro in respect to adult black belts.
One of the most beautiful and well-organized events in our sport's international circuit, the UAEJJF World Pro did not disappoint. The extra care for the athletes showed, for the most part, on the mats with excellent displays of grappling through and through.
Given that not a lot of big players entered the tournament, there were not a lot of upsets to report, one did stand out: The submission win of Grace Barra-England's Oliver Lovell over Levi Jones-Leary, one of the rising stars of the lightweight division. A win that came by way of kneebar during the second round, midway through the match. Lovell is a well respected British black belt under the Estima brothers (Braulio and Victor), having conquered numerous championships back home. The kneebar has been one of his strongest assets in the past and t seems to be alive and kicking still, as he proved against Levizão. Lovell will be facing Tommy Langaker in the final of the 77-kilogram division, after defeating Darragh O'Connell (2×0) and Bradley Hill (advantages).
Another upset was that of Anton Milenko (Australia) over Erberth Santos. Erberth (who had lost against Kaynan Duarte [2×0] in the semi-final) looked clearly diminished physically when entering this repechage round match, choosing to pull guard instead of his usual aggressive stand-up. After a draining triangle attempt escaped by Anton, Santos seemed to be talking to himself, trying to psyche himself up. Midway through the match, Erberth pulled Milenko to side control (?!) and verbally tapped to the referee. One of the strangest affairs on the World Pro and the 4th verbal tap from Santos in 12 months.
On the female divisions, buckle up, because tomorrow we have a potential 'match of the year' in our hands. We are referencing the finals of the 62-kilogram division between Welsh phenom, Ffon Davies and one of the most dominant woman in the sport, Bia Mesquita. The two looked absolutely outstanding on their lead up to the final, and although Mesquita will have a slight size advantage, Davies is carrying a lot of momentum with her right now. Exciting times.
With the finals all set, this is what you will get to see tomorrow for the final day of the event:
GALO/ROOSTER MALE 56KG
Hiago George vs Carlos Alberto Oliveira*
LIGHT-FEATHER MALE 62KG
João Miyao vs Gabriel Sousa*
FEATHER MALE 69KG
Paulo Miyao vs Isaac Doederlein
LIGHT MALE 77KG
Oliver Lovell vs Tommi Langaker
MIDDLE MALE 85KG
Rudson Mateus vs Faisal El Ketbi
HEAVY MALE 94KG
Kaynan Duarte vs Adam Wardzinski
SUPER-HEAVY MALE 110KG
João Gabriel Rocha vs Yahia Hammadi
ROOSTER FEMALE 49KG
Mayssa Bastos vs Thamires Aquino*
LIGHT FEMALE 55KG
Amal Amjahid vs Bianca Basílio
MIDDLE FEMALE 62KG
Beatriz Mesquita vs Ffion Davies
HEAVY FEMALE 70KG
Thamara Ferreira vs Alessandra Moss
SUPER-HEAVY FEMALE 90KG
Nathiely de Jesus vs Claire-France Thevenon
* Cases of a 'Country vs Country' finals are something the UAEJJF tries to avoid and are rare at the World Pro. In this instance, however, we have two athletes of the same nationality due to the shortage of athletes in the division.