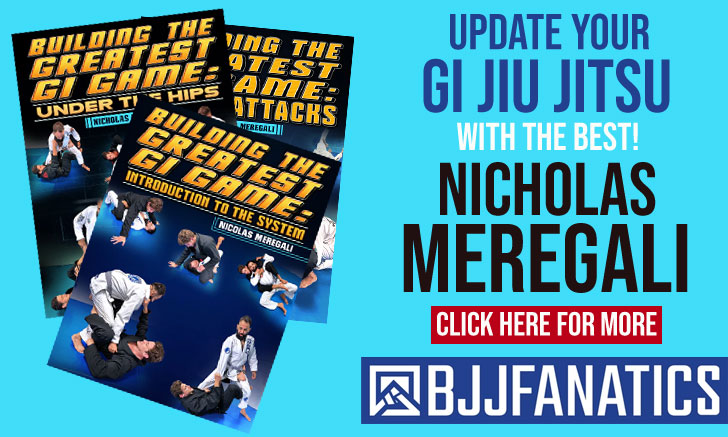 SUNDAY JANUARY 21, 2018 Odivelas (Lisbon) – Portugal housed the 15th European International Open for the International Brazilian Jiu Jitsu Federation (IBJJF). This day marked the 6th of competition in an event that brought forward almost 4000 athletes from a wide range of nationalities, from South America to North America, from Europe to Africa, from Asia to Oceania in what many call the most international tournament in jiu jitsu.
Yesterday we saw the two Atos competitors – Keenan Cornelius and Lucas 'Hulk' Barbosa close out the final of the open weight division (more on that click here). Unfortunately for Lucas, this meant he could not perform to the full extent of his abilities today in his chosen weight class. Although he fought in one match (which he won on advantages) Hulk was forced to forfeit in the semi finals due to an injury sustained yesterday.
Another big name that didn't return to the mats after his performance yesterday in the absolute was Erberth Santos. The big man from Esquadrão de Jiu Jitsu was submitted Saturday by Tommy Langaker, but didn't make weight for the super heavy division today.
Yesterday's dark horse of the open class was Tommy Langaker, but today that spell was cast on Japanese lightweight Masahiro Iwasaki who went through one of the toughest brackets on the event to reach the final. Iwasaki defeated names such as rising stars Ali Munfradi and Renato Canuto as well as Gracie Barra's top man Edwin Najmi. In the final Masahiro was met by a very strategic Michael Langhi who slow cooked the Japanese athlete to a 1 advantage.
In the female division, black belt newcomers Amanda Monteiro and Erin Herle had brilliant performances reaching the finals of their respective divisions. Monteiro conquered her first black belt European title while Herle lost to the multiple time world champion Bia Mesquita for a silver medal. Below are the results of the black belt divisions for the day:
ROOSTER WEIGHT
Semi Finals
Hiago Gama (BRA) def. Koji Shibamoto (JPN) by 4×4 pts, 2×1 adv
Cleito Soares (BRA) def. Vincent Nguyen (FRA) Pts
Final
Hiago Gama def. Cleito Soares by kneebar
LIGHT-FEATHER WEIGHT
Semi Finals
Joao Miyao (BRA) def. Rene Lopez (USA) by choke
Hiago George (BRA) def. Pablo Mantovani (BRA) by ref. decision, 4×4 pts
Final
Close Out
FEATHERWEIGHT
Semi Finals
Marcio Andre (BRA) def. Isaac Doederlein (USA) by 2×0 pts
Gianni Grippo (USA) def. Isaque Paiva (BRA) by 7×6 pts
Final
Marcio Andre def. Gianni Grippo by 4×2 pts
LIGHTWEIGHT
Semi Finals
Masahiro Iwasaki (JPN) def. Edwin Najmi (USA) by 2×0 pts
Michael Langhi (BRA) def. Hugo Marques (BRA) by Armbar
Final
Michael Langhi def. Masahiro Iwasaki by 0x0 pts, 1×0 adv

MIDDLEWEIGHT
Semi Finals
Marcos Tinoco (BRA) def. Nathan Mendelsohn (USA) by points
Isaque Bahiense (BRA) def. Jaime Canuto (BRA) by 2×0 points

Final
Closeout
MEDIUM HEAVYWEIGHT
Semi Finals
Renato Cardoso (BRA) def. Patrick Gaudio (BRA) by ref. decision, 2×2 pts
Horlando Monteiro (BRA) def. Viking Wong (CHN) by submission

Final
Horlando Monteiro def. Renato Cardoso by 8×0 pts

HEAVYWEIGHT
Semi Finals
Helton Jose (BRA) def. Jackson Sousa (BRA) by Toe hold
Keenan Cornelius (USA) def. Adam Wardzinski (POL) by Armbar
Final
Keenan Cornelius def. Helton Jose by Choke from back
SUPER-HEAVYWEIGHT
Semi Finals
Arya Esfandmaz (UK) advanced by WO (Erberth Santos)
Nelton Pontes (POR) def. Eliott Kelly (USA) by 6×0 pts
Final
Nelton Pontes def. Arya Esfandmaz by 18×0 pts

ULTRA-HEAVYWEIGHT
Semi Finals
Ricardo Evangelista advanced by WO (Lucas Barbosa)
Victor Honorio def. Otavio Nalati by 2×0 pts
Final
R. Evangelista def. Victor Honorio by 0x0 pts, 1×0 adv

OPEN WEIGHT
Semi Finals
Lucas Barbosa (BRA) def. Tommy Langaker (NOR) by North south choke
Keenan Cornelius (USA) def. Victor Honorio (BRA) by Omoplata
Final
Close out
FEMALE BLACK BELT DIVISION
ROOSTER WEIGHT
Final
Serena Gabrielli (ITA) def. Outi Järvilehto (FIN) by Choke from back

LIGHT FEATHERWEIGHT
Final
Vanessa English (UK) def. Livia Gluchowska (AUS) by 0x0 pts, 3×0 adv

FEATHERWEIGHT
Final
Amanda Monteiro (BRA) def. Bianca Basilio (BRA) by 2×0 pts
LIGHTWEIGHT
Final
Beatriz Mesquita (BRA) def. Erin Herle (USA) by submission
MIDDLEWEIGHT
Final
Danielle Alvarez (USA) def. Raquel Paaluhi (USA) by 2×0 pts
MEDIUM HEAVYWEIGHT
Final
Claudia DoVal (BRA) def. Samatha Cook (UK) by ref. decision, 0x0 pts
HEAVYWEIGHT
Final
Carina Santi (BRA) def. Jessica Flowers (USA) by 2×0
ULTRA HEAVYWEIGHT
Final
Tayane Porfirio (BRA) def. Venla Luukkanen (FIN) by points
OPEN WEIGHT
Final
Thayane Porfirio (BRA) def. Bia Mesquita (BRA) by 2×0