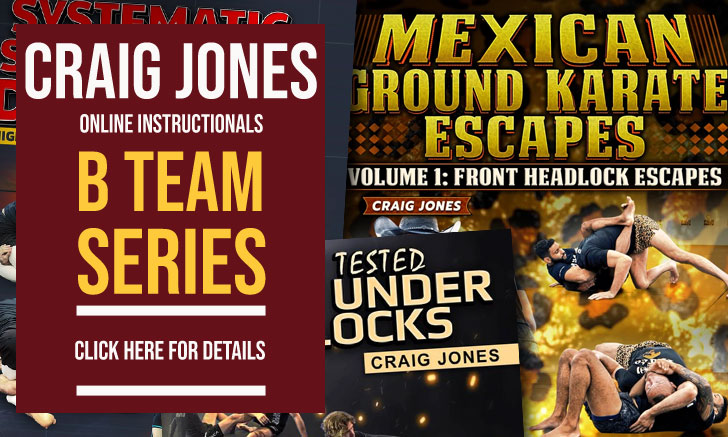 Grappling Pro Championship launched their innovative project today, putting together a great show and a very solid card featuring some of jiu jitsu's top 170lbs athletes, who battled for the 10,000 US$ prize that was up for grabs.
One of the key elements for the Grappling Pro tournament was the inclusion of the rounds, which generated plenty of interest from our sport's community. In addition to the rounds, rules such as points for pushing the opponent out of bounds and adding a point at the end of the round to the last man who scored, kept the matches interesting and helped bring out the best of the athletes.
One of the main examples of the rules adding to the action, was the match between DJ Jackson and Garry Tonon. During the 1st round DJ scored a takedown on Garry, though Tonon pushed Jackson out of bounds near the end of the round. The new rules came to play there, with Tonon earning an extra point for being the last to score, evening the score to 2×2. This helped galvanise both men who came out strong for their second round, putting on a good show for the fans.
Another match worth mentioning was Enrico Cocco vs Garry Tonon. An absolute barn burner with submissions exchanged at a rapid pace and plenty of precious grappling moments throughout the match. Best of the day. Coco had an amazing performance and was up on points throughout the match. Tonon stayed composed and pushed for the submission, hitting his trademarked heel-hook on the 3rd round with seconds to end.
Below are the full results for the GPC matches. Due to a technical fault we missed the first two matches of the event. We will collect those soon.
Grappling Pro Championship Full Results
GREATER NAPLES YMCA
5450 YMCA Rd #100, Naples, FL 34109
SUNDAY, SEPT. 18/2016
1/4 FINALS
Lucas "Hulk" Barbosa defeated Dustin Neace by RNC
Enrico Cocco defeated Anderson Melo
DJ Jackson defeated Corey Brown via points (24×0)
Gary Tonon defeated Hunter Ewald due to a knee injury on round 1
SEMI FINALS
Lucas "Hulk" Barbosa defeated Enrico Cocco via points (6×1)
DJ Jackson defeated Gary Tonon via points (7×2)
FINAL
DJ Jackson defeated Lucas "Hulk" Barbosa via points (6×3)
3RD PLACE
Gary Tonon vs Enrico Cocco via inside heel-hook