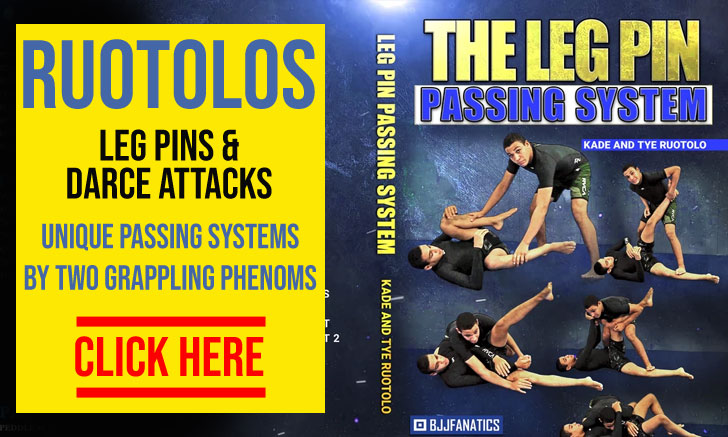 Yesterday was a great day for BJJ fans as the South Brazilian Trials for one of the biggest BJJ events in the world was completed.
The city of Gramado in the Brazilian State of Rio Grande do Sul was the host of the event were the South Brazilian team Atos was (again) successful and althought Frazatto and Guto failed their attempts this was a good stepping stone for the Mundials later this year.
In the finals, the 65Kg category was dominated by the "habitués" Mendes Bros. Rafael awarded his brother Guilherme the opportunity to fly to Abu Dhabi as he gave the 1st place (and spot to the finals in the U.A.E.) to him. In the semi-finals Rafael had defeated Denilson Pimenta (GTF Team) with a sweep and Guilherme submitted the ASLE fighter Marcos Alexandre with a choke from the back.
At the 74Kg Weight Category Claudio Caloquinha (Gracie Barra – Belo Horizonte) was the winner as he swept Vitor Henrique (GTF Team). Caloquinha had already taken the semi final spot by beating the master at his own game, sweeping Bruno Frazatto (Atos) from the 50-50 Guard.
The 83Kg Weight class was full of surprises, as Jose Carlos, a Brown Belt from GTF Team took the championship by storm arriving to the semi finals surprising most of the spectators (and a lot of the black belt Middleweights) at the Gramado. In the semi's however he was beat by a more experienced Claudio Calasans (Atos). The final between Calasans and Adriano Silva (who had beat European Champion Guto Campos on the Semi Finals.) went to Calasans that won by guillotine choke.
Rodolfo Vieira, the winner of last year's trials couldn't repeat the dead this time as he clashed with Alexandre Cecconi (Rillion Gracie Team) in the final, as he lost by an advantage in the 92Kg Weight Category.
Ricardo "Demente" was the star in the heavy weights (above 92Kg) in a hard fought battle with Alexandre de Souza (Gracie Barra – Floripa), Demente won the fight in the final moments of the bout with a guard pass.
The women's division was won by Beatriz Mesquita, the brown belt was in top form against ADCC Champion Luanna Alzuguir and won 2-0 (advantages), the other female weight category was won by Gabriele Garcia against Patricia Amanda (2-0 takedown).
The fights now proceed to Rio de Janeiro for the Northern Brazilian Trials were other BJJ monsters are expected to compete on the 27th and 28th of March.
The Abu Dhabi World Pro is one of the biggest Brazilian Jiu Jitsu events in the world, being held as the name suggests in Abu Dhabi, it's prize money is probably the biggest there is at $50.000,00.