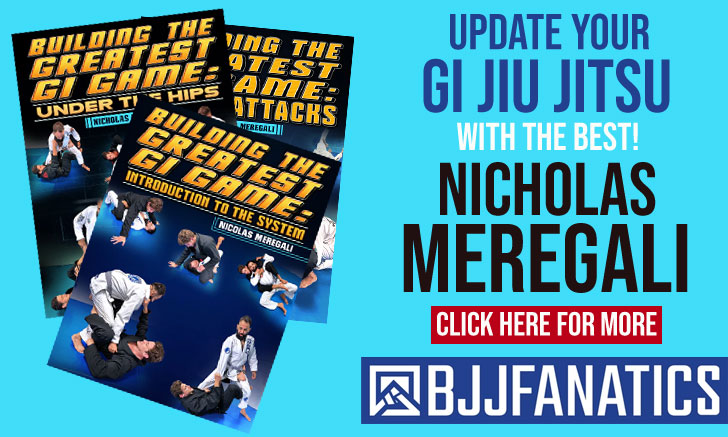 APRIL 1, 2017 and as it's been since 2012, the International Brazilian Jiu Jitsu Federation (IBJJF) preceded the European No-Gi Open with a tournament geared towards gi enthusiasts, the Rome International Open, making the most of the many grappling stars gathered in Italy for these two special events.
During the first day of the tournament, rising Polish jiu jitsu star Adam Wardzinski stole the show by winning both his weight category (closed with team mate Thiago Sá), and the absolute. If in his weight class the Alan 'Finfou' black belt only had one match, in the absolute Wardzinski grappled against some of the top athletes of today with two very impressive wins over Brazilians Mahamed Aly (Team Lloyd Irvin) in semi final and Isaque Bahiense (Alliance) in the final.
Another name worthy of a mention was Jake Mackenzie. The Canadian athlete and GF Team representative had a tremendous showing at lightweight, beating the always tenacious AJ Agazarm of Gracie Barra in the final. The bout was highly disputed, and ended with a two point lead to Mackenzie, his third gold in a row since moving to lightweight after his victories in Curitiba and Sidney.
Both Gracie Barra (287 pts) and Checkmat (257 pts) were ahead of the game, placing in the top 2 team spots with over 100 points difference from the 3rd. A great part of Checkmat's success was achieved through their brown belt prospects Gabriel "Tod" Almeida and Samatha Cook, who took double gold in their respective adult divisions.
Below are the podium placements for the black belt divisions:
MALE / ROOSTER
1 – Juan Lopes da Silva – PRM Team
2 – Gabriel Alexander Rosberg – Art of Roll
3 – Andrea Verdemare – Flow
MALE / LIGHT-FEATHER
1 – Hiago George Santos Silva – PSLPB Cicero Costha
2 – Mathias Jules Jardin – GF Team
3 – Vincent Nguyen – GF Team
MALE / FEATHER
1 – Victor Otoniel Nunes Moraes – PSLPB Cicero Costha
2 – David Dimopoulos Said – Alliance
3 – Lucas de Souza Dantas – Nova União RN
3 – Michael Woolf Barnato – Ralph Gracie Jiu Jitsu
MALE / LIGHT
1 – Jacob Williams Mackenzie – GF Team
2 – AJ Agazarm – Gracie Barra
3 – Andreas Achniotis Perales – Renzo Gracie International
3 – Marko Jokmanovic – A-Force BJJ Academy International
MALE / MIDDLE
1 – Isaque Bahiense Braz – Alliance
2 – Kacper Rot – Gold Team Fighters B
3 – Antti Mannila – Alliance
3 – Bradley Hill – Gracie Barra
MALE / MEDIUM-HEAVY
1 – Marcos Paulo Costa – DDR JJ
2 – Adriano Candido de Lima – GF Team
3 – Felipe Mota Dias – Roger Gracie Academy Norway
3 – Luca Anacoreta – Aeterna Jiu Jitsu Team
MALE / HEAVY
1 – Adam Wardzinski – CheckMat
2 – Thiago Sá Fortes Silva – CheckMat
3 – Marek Pawel Zbrog – Gracie Barra
3 – Rodrigo Ferreira Reis – Rodrigo Reis Jiu-Jitsu Team
MALE / SUPER-HEAVY
1 – Mahamed Aly Santos da Silva – Team Lloyd Irvin
2 – Muslim L. Patsarigov – Roger Gracie Academy Norway
3 – Francisco Javier Miguel Caraballo – Titanes BJJ
3 – Henrique João Alves Pereira – Brazilian Power Team International
MALE / ULTRA-HEAVY
1 – Gabriel Lyrio Lucas – CheckMat
2 – Otavio Tome Serafim – Alliance
3 – Ruben Araújo Fonseca – Pantera Negra Jiu-Jitsu
3 – Samir Hamid Krvavac – Rio Grappling Club
MALE / OPEN CLASS
1 – Adam Wardzinski – CheckMat
2 – Isaque Bahiense Braz – Alliance
3 – Mahamed Aly Santos da Silva – Team Lloyd Irvin
3 – Rodrigo Ferreira Reis – Rodrigo Reis Jiu-Jitsu Team
FEMALE / LIGHT-FEATHER
1 – Serena Gabrielli – Flow
2 – Linda Lindström – Dynamix Fighting Sports
FEMALE / FEATHER
1 – Emilie Maxine M. H. Thylin – Gracie Humaita South Bay
2 – Yasmine Clarisa Wilson – Roger Gracie Academy
3 – Carolina Carriello – Gracie Barra
FEMALE / OPEN CLASS
1 – Carolina Carriello – Gracie Barra
2 – Linda Lindström – Dynamix Fighting Sports