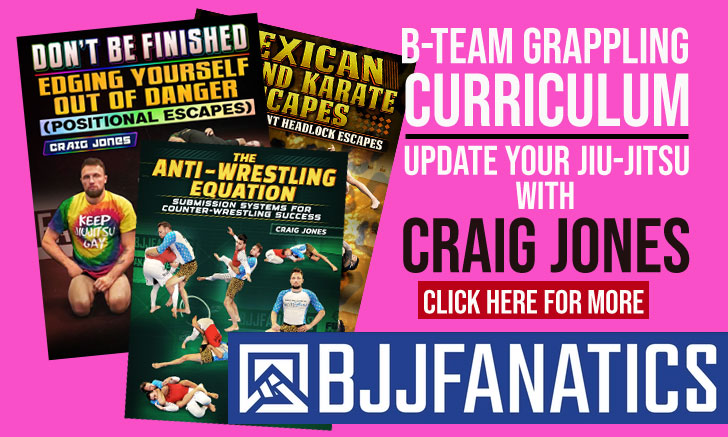 APRIL 2, 2017 and the battle for European No-Gi gold has finally ended, a 3 day event that gathered the top no-gi talent from the old continent ( athletes such as Darragh O'Conaill, Luca Anacoreta, Adam Wardzinski, Muslim Patsarigov, etc) and some of the most exciting international athletes of today. Competitors such as Hiago George, AJ Agazarm, Thiago Sá, Isaque Bahiense and of course Mahamed Aly.
Arguably the most stacked brackets of the tournament belonged to the heavyweight division, which featured former ADCC champ Pablo Popovitch, rising Polish talent Adam Wardzinski, No-Gi Worlds runner-up Thiago Sá and ADCC veteran Jesse Urholin. With every match being a war of attrition, the final goal went to Checkmat athlete Sá, student of Ricardo Vieira.
Returning to the win column was also AJ Agazarm. The Gracie Barra talent had a controversial final yesterday at the Rome International Open (gi), which he lost to Jake Mackenzie by 2 points. He didn't let that cloud his judgement, returning strong to the arena today with solid performances which earned him gold at lightweight and silver in the absolute. Among his impressive matches, one has to include an incredible 44×0 victory over Andreas Perales (light semi final).
Isaque Bahiense continued proving himself as one of the more serious threats to a world title at middleweight this year. The young Alliance black belt conquered his 1st European No-Gi title as well as a 1st place in the Rome Open (while conquering also silver in the absolute).
The man of the hour, however, was Mahamed Aly. The Brazilian super-heavyweight, and member of Team Lloyd Irvin managed to impose his impressive game winning both his weight and the open weight classes. This double is added to his other gold medal (yesterday), making a total of 3 titles for Aly this weekend.
On the brown belt division one must reference Gabriel Almeida. The young athlete from Checkmat RJ (Fight Zone) won another double gold today, which he added to yesterday's double at the Rome Open. A total of 13 matches and 13 wins in Italy by the youngster who looked on point and a serious talent to look for in the future. Aggressive, with good takedowns, submissions as well as a top and bottom game the 24 year old is set for great things in this sport.
Full results for the European No-Gi Open below.
MALE / ROOSTER
1 – Juan Lopes da Silva – PRM Team
2 – Gabriel Alexander Rosberg – Art of Roll
MALE / FEATHER
1 – Hiago George Santos Silva – PSLPB Cicero Costha
2 – Victor Otoniel Nunes Moraes – PSLPB Cicero Costha
3 – Aleksander Jablonski – Gold Team Fighters
3 – Jakub Jerzy Witkowski – Brasa Poland
MALE / LIGHT
1 – AJ Agazarm – Gracie Barra
2 – Ashley Jordan Williams – Gracie Barra
3 – Andreas Achniotis Perales – Renzo Gracie International
3 – Royi Neeman – Clube de Jiu-Jitsu Pitbull Czech Republic
MALE / MIDDLE
1 – Isaque Bahiense Braz – Alliance
2 – Darragh O Conaill – Ribeiro Jiu-Jitsu International
3 – Antti Mannila – Alliance
3 – Tuomas Ylinampa – Brasa CTA
MALE / MEDIUM-HEAVY
1 – Stéfano Fernando Corrêa – Otávio de Almeida
2 – Marcos Paulo Costa – DDR JJ
3 – Felipe Mota Dias – Roger Gracie Academy Norway
3 – Luca Anacoreta – Aeterna Jiu Jitsu Team
MALE / HEAVY
1 – Thiago Sá Fortes Silva – CheckMat
2 – Pablo Popovitch – Team Popovitch
3 – Adam Wardzinski – CheckMat
3 – Jesse Juhani Urholin – Alliance
MALE / SUPER-HEAVY
1 – Mahamed Aly Santos da Silva – Team Lloyd Irvin
2 – Riku August Urholin – Alliance
3 – Francisco Javier Miguel Caraballo – Titanes BJJ
3 – Muslim L. Patsarigov – Roger Gracie Academy Norway
MALE / ULTRA-HEAVY
1 – Otavio Tome Serafim – Alliance
2 – Gabriel Lyrio Lucas – CheckMat
3 – Luis Alberto Martin Carrara – Titanes BJJ
MALE / OPEN CLASS
1 – Mahamed Aly Santos da Silva – Team Lloyd Irvin
2 – AJ Agazarm – Gracie Barra
3 – Felipe Mota Dias – Roger Gracie Academy Norway
3 ++++ Muslim Patsarigov was desqualified for slapping AJ during the semi final match.
FEMALE / LIGHT-FEATHER
1 – Linda Lindström – Dynamix Fighting Sports
FEMALE / FEATHER
1 – Emilie Maxine M. H. Thylin – Gracie Humaita South Bay
2 – Yasmine Clarisa Wilson – Roger Gracie Academy
3 – Carolina Carriello – Gracie Barra
FEMALE / MEDIUM-HEAVY
1 – Monique Ricardo Carvalho – CheckMat
2 – Leoni Munslow – New School BJJ
FEMALE / OPEN CLASS
1 – Monique Ricardo Carvalho – CheckMat
2 – Linda Lindström – Dynamix Fighting Sports
3 – Carolina Carriello – Gracie Barra