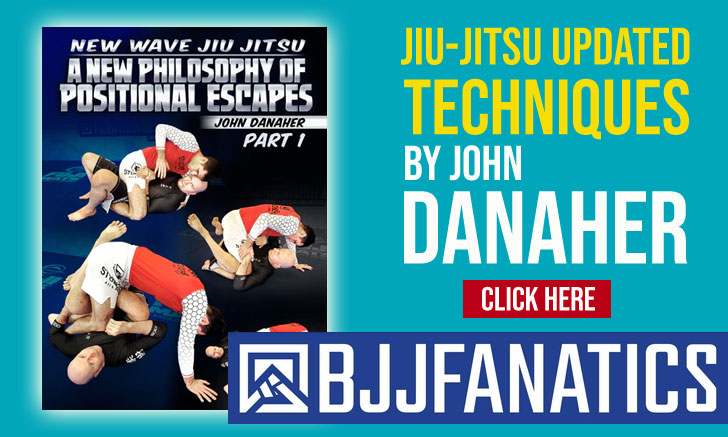 In one of the most important jiu jitsu hubs in Brazil, the Canadian Jake Mackenzie was king! The GF Team ace went through some of the top grapplers Sao Paulo has to offer in Caio Almeida and Felipe Cesar, and came out the victor in an amazing performance.
Sao Paulo is today one of the most important jiu jitsu cities in the world, where the sport's most important stables produce their strongest talent. Teams like Alliance, Cicero Costha, Zenith BJJ and Barbosa (B9) all have their headquarters in this Brazilian state, making the Sao Paulo Open one of the toughest IBJJF challenges.
The 2015 edition of the Sao Paulo Open was also the testing environment for two very promising Cicero Costha athletes who tested their recently awarded black belts on the mat for the first time, they were brown belt Brazilian Champion Hiago George and brown belt World Champion Manuel Ribamar. Although these athletes came out of this high level tournament without the title, both showed exactly why they are so highly regarded.
Hiago George started the tournament well, submitting the Alliance veteran Thomas Lisboa, he would be stopped by Ricardo Vieira's black belt Douglas Rufino, one of the coaches at the Cantagalo project.
Ribamar on the other hand reached the ¼ finals against the well known Vinicius Marinho. Ribamar was winning throughout the majority of the match having passed the highly technical guard of Marinho, but couldn't hold on to the advantage and conceded two sweeps near the end of the match.
Another big name of the competition was Renato Cardoso, the footlock specialist was on fire this weekend, winning both his weight division and the open weight, showing why he is one of the top jiu jitsu athletes in the world.
Below are the final results of the Sao Paulo Open (gi)
ROOSTER
CHAMPION Raul Gomes (Marcello – Ribeiro Jiu-Jitsu)
2ND Levy Oliveira (Zenith)
3RD Jorge Luiz Nakamura (GF Team)
3RD Luiz Fernando Ribeiro (GF Team)
LIGHT FEATHER
CHAMPION Tiago Barros (Cicero Costha)
2ND Douglas Rufino "Trator" (CheckMat)
3RD Gabriel Willcox (Willcox Team)
3RD Hiago George (Cicero Costha)
FEATHER
CHAMPION Isaque Paiva (Saikoo)
2ND Fabio Caloi (Alliance)
3RD Edson Oliveira (B9)
3RD Victor de Matos (Zenith)
LIGHT
CHAMPION Thiago Abreu (CheckMat)
2ND Ricardo Rocha (B9)
3RD Matias Simonelli (Alliance)
3RD Thiago Silveira (Marangoni JJ)
MIDDLE
CHAMPION Jake Mackenzie (GF Team)
2ND Felipe Cesar (B9)
3RD Fred Almeida (Otávio de Almeida)
3RD Vinicius Marinho (GF Team)
MEDIUM HEAVY
CHAMPION Renato Cardoso (Alliance)
2ND Stefano Correa (Otávio de Almeida)
3RD Marcos Oliveira (Cicero Costha)
3RD Victor Bomfim (GF Team)
HEAVY
CHAMPION Vitor Toledo (Atos)
2ND Luiz dos Santos (GF Team)
3RD Marcus Vinícius "Morcego" (GF Team)
3RD Romes Pereira (Rio Grappling Club)
SUPER HEAVY
CHAMPION Felipe Bueno "Pe de Pão"(Alliance)
2ND Diogo Almeida (Ryan Gracie)
3RD Caio Rocha (Gracie Barra)
3RD Alan Regis (Caio Terra)
ULTRA HEAVY
CHAMPION Otavio Serafim (B9)
2ND Raul Almeida (Nova União)
3RD Kitner Moura
3RD Otavio Nalati (Guigo)
ABSOLUTE
CHAMPION Renato Cardoso (Alliance)
2ND Caio Almeida (Ryan Gracie)
3RD Otavio Nalati (Guigo)
3RD Rodrigo Ribeiro (G13)