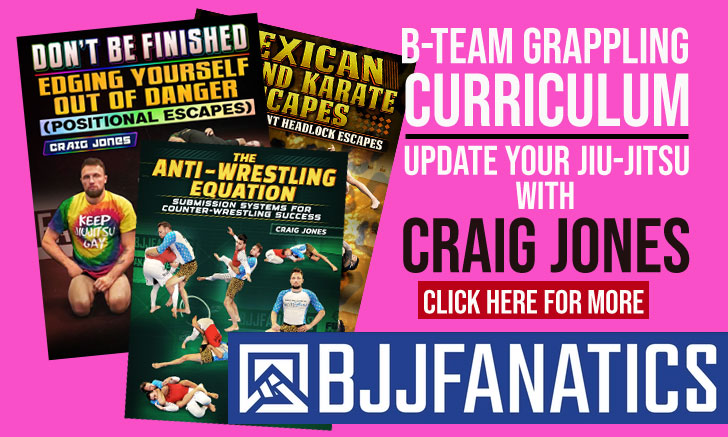 JULY 4, 2019, Florida was the perfect setting for Kasai's latest Super-Series event, which gathered a few very well established grappling faces as well as quite a few high-level MMA fighters of the modern era and of the previous generation. Among those MMA faces were names such as Mike Perry (UFC), John Lineker (UFC), Gleison 'Tibau' (retired UFC veteran), 'Macaco' (vale-tudo legend) and JZ Cavalcante (veteran Pride FC contender).
Although with plenty of high-level talent on the mats, the MMA contingent did not provide much in terms of spectacle. Solid positional grappling but very rigid and old fashion static jiu-jitsu, for the most part, the exception to the rule being Mike Perry who did put on a very entertaining bout, even on short notice, and JZ Cavalcante who was very aggressive and dominant in his win over the veteran Macaco.
Out of the main card, HUGE props to Matheus Lutes of Alliance-Marcelo Garcia. Lutes faced Valdir Araújo, AKA 'BB-Monstro' in a spectacular match won by the young Marcelinho brown belt, who had to pull out every inch of his well-known resilience to take this one home. Although Matheus was winning the match on points, Araújo did manage to sink in a tight, tight, tight heel hook that looked to twist Lutes' knee in a very bad way. The Brazilian refused to tap and left the mat with a 'W' and a visible limp.
The Matches of the night likely went to the two main event clashes. the bouts between the two veterans, Vagner Rocha and Celso Venicius and the two young stars, Canuto vs Leon. These four athletes left it all on the mat, fantastic grappling matches. In the case of Dante vs Canuto, a controversial finish worth rewatching, as the 5-4 score was set with 15 seconds to go, Canuto looked to pull guard at the same time as Dante went for a push. Plenty of debate as to if the position was a guard-pull or a push/takedown, but in the end, the referees saw it in favor of the champion, Canuto.
Below are the results of all the matches and report on the overall event.
KASAI UNDERCARD
From the undercard, special mention for the match between Lucas Napolitano and Jay Enoch. Enogh going very aggressive with the leg lock attempts threw everything at Lucas, who avoided deep water and maintained a solid positional control game to wear out Jay and take the match on points. Very fast paced and entertaining match. Another match worthy of a reference was that of MMA star Mike Perry and Gabriel Napolitano. It was great to watch the well known MMA fighter try on the gi for size and take away a solid win against a larger opponent.
– Elias Ramirez def. Mikey Conlon (Triangle)
– Lucas Napolitano def. Jay Enoch (9×4)
– Geraldo Gomes def. J. Uffelman (31×0)
– Mike Perry def. Gabriel Napolitano (4×2)
– Maria Llaguno def. Tiffani Friedman (pts)
– Igor Feliz def. Dylan Whyte (Bow and arrow)
– Quentin Rosenzweig def. Andre Porfirio (inside heel hook)
– John Ortolani def. Julian Synan (11×2)
– Kevin Gallagher def. Aaron Conway (RNC)
– Thiago Domingues def. Josh Souder (13×0)
– Dan Martinez def. Chase Owen (RNC)
KASAI PRO 135LBS TOURNAMENT TRIALS
Semi-Finals:
– Richard Alarcon def. Spencer Mumme
– Junny Ocasio def. David Weintraub (Inside heel hook)
Finals:
– Richard Alarcon def. Junny Ocasio (2×0 – Golden Score)
MAIN CARD
– Fabin Rosa def. Ricky Nelson (8×0)
– Maggie Grindatti def. Bridget Grace (5×0)
– Tony Way def. John Lineker (inside heel hook)
– Matheus Lutes def. Valdir Araújo (6×3)
– Richie Martinez def. Gleison 'Tibau' (DQ)
– Mansher Khera def. Enrico Cocco (Inside heel-hook)
– JZ Cavalcante def. Jorge 'Macaco' (Arm-in guillotine)
– Talita Alencar def. Sofia Amarante (Armbar)
– Craig Jones def. Tex Johnson (RNC)
– Vagner Rocha def. Celso Venicius (4×2)
– Renato Canuto def. Dante Leon (5×4)