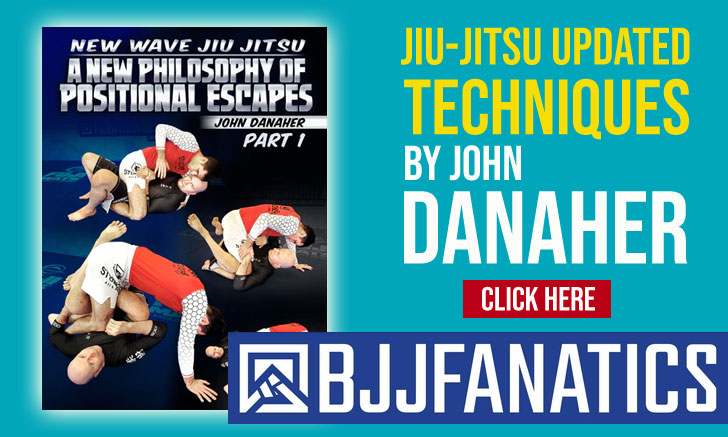 The Jiu-Jitsu Global Federation (official website) has had a tremendous amount of exposure lately, with the face of this new organization, the legendary Rickson Gracie, featuring all over the internet through podcasts, live broadcasts, magazines, etc (see below). The mission of JJGF has also been well and often explained, to unite Jiu Jitsu and rescue it back into a more traditional and less sport oriented martial art, but what about the organization itself, how did this project come to be, who runs the organization, or even, what are the main rule changes that can prevent Jiu Jitsu from becoming diluted by sport, as it happened to modern day Tae Kwon Do or Judo? Below are a few of the answers.
How did the Jiu-Jitsu Global Federation (JJGF) Start?
Rickson Gracie had intended to do a federation for over 20 years; however, he was a professional fighter, jiu-jitsu instructor and had many other focuses in his career. Around 2011 Rickson's intentions came close to materializing, as the Gracie was contacted by Cleber Luciano and other partners while living in Brazil, who wanted to start a jiu-jitsu federation of championships. These talks eventually died down and nothing came of them, however, they instilled an even greater desire to follow through with the idea. This desire to 'change things up' in BJJ also came from Rickson's many travels around the globe, teaching his world class grappling skills, in these seminars Rickson often encountered many black belts with no knowledge of self defence, the basis of the Jiu Jitsu style Rickson was taught by his family. Another instigator of Rickson's drive to make things happen, at the time, was a good family friend, Carlos Gama.
At the end of 2012, Tony Pacenski who had been consulting Martial Arts academies in business & marketing and had a masters degree in education had the idea of starting a jiu-jitsu federation that brought something new to Jiu Jitsu. He filed the trademark: World Brazilian Jiu-Jitsu Federation in the United States, but it had conflicts after six months and later filed the Unified Brazilian Jiu-Jitsu Federation. In the meantime, Tony started contacting different jiu-jitsu professors in Brazil and the United States to become part of the federation. During one conversation with Jorge Pereira (a Rickson black belt), Tony was told that Rickson Gracie wanted to begin a federation.
After the Metamoris 2 event in Los Angeles, California June 9, 2013 Tony emailed Rickson Gracie to ask for 5 minutes of his time to discuss an idea. Tony met with Rickson on a Tuesday in Santa Monica the day before Rickson was to return to Brazil and was given his 5 minutes. This period extended into one hour and by the end there was a great synergy. The next day Rickson emailed Tony expressing they had the same mission. This was the kickstart of JJGF.
The 3 founding members of the Jiu-Jitsu Global Federation (Rickson Gracie, Carlos Gama and Tony Pacenski) formed this organization with the intention of utilizing educational programs (workshops), competitive events, and an digital online platform to bring quality services to individual practitioners, competitors, academy owners, independent promoters and instructors with diverse levels of knowledge and experience in Jiu-Jitsu.
How are JJGF Rules Different from IBJJF?
In the competitive panorama, the JJGF offers two rules sets, it is up to the event's organizers to decide which module they will be using on their competition. The rule sets are: Competition Format and Challenge Match Format.
Competition Format:
NO advantage points given
In the event of a double guard pull; the first person to the top position receives 2 points
Guard pulling is penalized after the first one attempt
Strict penalizes for stalling
Challenge Match Format:
Submission only
20 minutes rounds* or no time limit
*If 20 minute rounds are used in the event that the first round ends without a submission, the referee will ask both competitors if they wish to continue. The next 20 minutes round will have penalty points for lack of combativeness.
The Master Council (MC) has been another point, often discussed when mentioning the JJGF. The MC is formed by well known figures of Brazilian Jiu Jitsu, who will work closely with the president (Rickson) and the administration to raise awareness and help with the rules and development of the organization as a whole.
The Members of the JJGF Masters Council at the Moment are:
Rickson Gracie speaking to the Jiu Jitsu Media
Rickson Gracie @Joe Rogan Podcast

Rickson Gracie @This Week in BJJ

Rickson Gracie @Inside BJJ Podcast