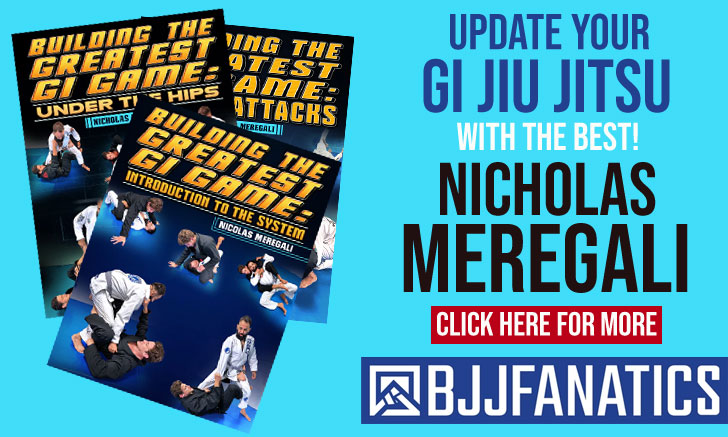 One of the most popular grappling enterprises, Metamoris has finally released the card for their next event, METAMORIS VI.
Developed by the Gracie brothers, (sons of Rorion Gracie), the tournament's submission only rules gathered immediate interest from MMA fans around the world, to which a card heavily reliant on a mix between grapplers and MMA fighters set the tone for some intriguing match-ups.
The event will take place on the 9th of May 2015, with the main event being a much anticipated ultra heavyweight match between former UFC champion Josh Barnet and the current ADCC open weight champion Roberto Abreu.
METAMORIS 6 FULL CARD
May 9 2015
Chael Sonnen vs Renato "Babalu" Sobral
Interesting clash between two former UFC title contenders and experienced grapplers.
Alexandre "Xande" Ribeiro vs Keenan Cornelius
Arguably the most interesting fight on the card. One of the best grapplers of all time, "Xande" will come back from retirement to face the hottest american grappling prospect of his generation.
Clark Gracie vs Roberto Satoshi
Two very entertaining grapplers with submission oriented games. Clark Gracie is well known for his omoplata attacks, while Satoshi is a ball of energy with a fantastic open guard and busy passing game.
Joe Lauzon vs Dillon Danis
One of the top grapplers in the UFC against one of the current top brown belts in jiu jitsu, who is coming off a win at the pan american championship. Danis is coached by jiu jitsu legend, Marcelo Garcia.
Jeff Monson vs TBN
Jeff Monson is a 2x ADCC champion and an MMA veteran.
MAIN EVENT
Josh Barnett vs Roberto "Cyborg" Abreu Ryron Gracie
In a crazy turn of events, Roberto Abreu injured his rib just a couple of days before the event. Helio Gracie black belt (and grandson) Ryron Gracie takes the stand against the super heavyweight catch-wrestler.