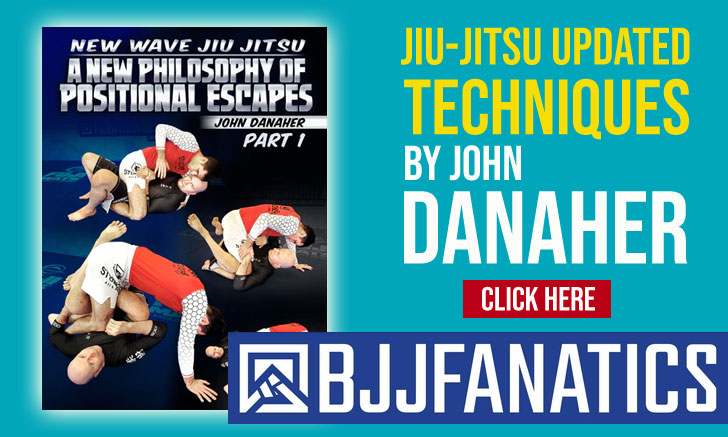 OCTOBER 30, 2023, ROME, ITALY. This weekend grappling fans had the opportunity to witness one of the fastest-growing events of the International Brazilian Jiu-Jitsu Federation (IBJJF) league, the European No-Gi Open. The tournament produced some of the biggest numbers of registered athletes this year and caught the attention of a fair few stars of the American and Brazilian circuits.
Overall, team Checkmat dominated the event, winning the Male Adult, Female Adult, & Masters divisions, while placing second in the Juvenile (ZR Team placed 1st there), a fantastic achievement for the squad.
Another important landmark achieved at this year's Euros was the rise of Team Ireland as a force in the sport. The Irish have produced several talented grapplers in the past but were yet to make a big dent in the black belt division as a group, a moment that came to fruition this weekend thanks to the valiant efforts of Mara Kelly (gold), Rosa Walsh (gold), Sam McNally (silver), and Marcus Phelan (gold).
Below are a few of the numbers observed from the No-Gi Euros this year:
– Number Of Matches: 156
– Number Of Submissions: 66 (42%)
– Athlete With Most Submissions: 5 by Javier Barter (Fernando Moya JJA)
– Most Used Submission: 18 – RNC
Below is our report on each division in the Adult Black Belt category.
MALE, ROOSTERWEIGHT
An easy weekend for the Scottish phenomenon, Shay Montague (ECJJA). Two matches and a total of around 2 mins on the mats with two quick finishes in the smallest male division.
Semi-Finals:
– Shay Montague def. Wojcieh Gryz via RNC
– Denis Beenen def. Alberto Alamia via RNC
Final:
– Shay Montague def. Denis Beenen via inside heel hook
MALE, LIGHT-FEATHERWEIGHT
Team USA dominated the European Open in the light-featherweight division through the outstanding performance of current Pans champion, Junny Ocasio (Unity). Junny wasn't the only American who showed outstanding talent in the division as rookie Valor Boyer (Movement Art) also looked incredible on his way to the semi-final where he was stopped by Ocasio in a tight match. Junny had three matches for gold and two submissions.
Semi-Finals:
– Lucas Feitosa def. Samat Aitpanbet via advantage
– Junny Ocasio def. Valor Boyer via decision
Final:
– Junny Ocasio def. Lucas Feitosa via violin armlock
MALE, FEATHERWEIGHT
On the verge of completing his first year as a black belt is Jose Julian Espinosa who put on a real display of talent in this edition of the IBJJF No-Gi Euros, surpassing his head-turning performance at this year's Pans. Espinosa faced 4 of Europe's finest on his way to the top of the division dominantly going through all of them.
Semi-Finals:
– Sam McNally def. Jobson Gustavo via 2×0
– Jose Espinosa def. Konstantinos Lampos via 10×0
Final:
– Jose Espinosa def. Sam McNally via inside heel hook
MALE, LIGHTWEIGHT
A great weekend for Ireland's team East Coast Jiu-Jitsu Academy of coach Darragh O'Connall. Not only did the squad earn a 3rd placement (overall) in the male division, but it also crowned two adult black belt European champs using solely homegrown talent via the aforementioned Shay Montague & Marcus Phelan—an incredible achievement for this squad.
Semi-Finals:
– Rafal Farjaszewski def. Romao Carvalho via RNC
– Marcus Phelan def. Benjamin Robson via 6×0
Final:
– Marcus Phelan def. Rafal Farjaszewski via 2×0
MALE, MIDDLEWEIGHT
When you have a division with names like Oliver Taza, Tarik Hopstock, Tommy Langaker, Lucas Protasio, Fabio Caloi, Pierre Leclerc, Jakub Najdek, to name a few, you know fans will have plenty of incredible moments to savor and indeed the 79-kg weight class did not disappoint. This was, arguably, the most fun category to follow in the whole tournament with submissions and scrambles for all tastes.
This tough gold medal was won by the talented and resilient Tommy Langaker. The Norwegian found himself behind on the scoreboard a few times but never gave up on himself with a few last-second comebacks against Oliver Taza & Mateusz Szczecinski in a real display of heart and skill.
Semi-Finals:
– Mateusz Szczecinski def. Lucas Protasio via Choi bar
– Tommy Langaker def. Tarik Hopstock via decision
Final:
– Tommy Langaker def. M. Szczecinski via 3×2
MALE, MEDIUM-HEAVYWEIGHT
Clay Mayfield of Pedigo SF has been one of the most fun surprises of the second half of 2023. After some hard losses early in the year, Mayfield has reinvented himself as one of the top athletes in the medium-heavyweight division, cementing this statement in Rome this weekend. After a fantastic performance at the No-Gi Pan American, Mayfield returned to a major event of the IBJJF circuit with another silver medal performance while taking out two of the biggest names in Europe (Faris Ben-Lamkadem & Erick Diovano) and doing so dominantly.
Also fun to watch was Costa Rica's most accomplished grappler, Sebastian Rodriguez (Unity JJ). The current World No-Gi champion proved his worth once again with another gold medal and a few fun submissions on his resume.
Semi-Finals:
– Clay Mayfield def. Erick Diovano via 17×0
– Sebastian Rodriguez advanced over Karol Kania
Final:
– Sebastian Rodriguez def. Clay Mayfield via advantage
MALE, HEAVYWEIGHT
A rookie black belt year for Panama's Javier Barter who had, before the Euros, already proven that he was one of the most fun athletes to watch in this sport. What he was lacking was a gold medal in a major IBJJF tournament, which he accomplished this weekend. Barter had 7 matches in total with many subs and lots of fun matches worth re-watching.
Semi-Finals:
– Tyler Freeman def. Vegard Randeberg via 5×0
– Javier Barter def. Santeri Lilius via 4×2
Final:
– Javier Barter def. Tyler Freeman via armbar
MALE, SUPER-HEAVYWEIGHT
A small division with none of the bigger international stars. Victory came to Mr. Kasper Larsen.
Semi-Finals:
– Kasper Larsen def. Eliot Kelly via 6×3
– Jesse Vuorio def. Carlos Pellegrini via 9×0
Final:
– Kasper Larsen def. Jesse Vuorio via advantages
MALE, ULTRA-HEAVYWEIGHT
This bracket had Vinicius "Trator" and Pedro Agrizzi of Brazil as its biggest names but neither made it to the finals. A testament to the strength of the division.
The weight class was won by Felipe Mauricio of team Icon, an athlete we've seen compete in Europe a few times but whom we know little about. Mauricio beat both Agrizzi and 2x ADCC EU Trials winner Heikki Jussila to win gold.
Semi-Finals:
– Felipe Mauricio def. Paulo Agrizzi via 2×0
– Heikki Jussila def. Airton Siqueira via 2×0
Final:
– Felipe Mauricio def. Heikki Jussila via 2×0
MALE, OPEN WEIGHT
What an incredible weekend for Heikki Jussila. Although he did narrowly miss out on a gold medal in his weight class, Jussila did make up for it in the open class where he conquered gold. Overall, the Scandinavian athlete had 8 matches and beat some of the world's best, including Vinicius Trator (2x), Clay Mayfield, and Javier Barter, to name a few.
Semi-Finals:
– Heikki Jussila def. Vinicius Trator via advantage
– Javier Barter def. Freddy Vosgrone via RNC
Final:
– Heikki Jussila def. Javier Barter via 2×0
FEMALE, LIGHT-FEATHERWEIGHT
A fantastic weekend for Irish jiu-jitsu with 4 finalists. This was an incredible achievement for the country and Mara Kelly in particular given how she trains in a small town, with fewer top-level training partners. Kelly beat the two favorites, Middleton & Loureiro for her gold medal.
Semi-Finals:
– Thais Loureiro def. Nina Navid via armbar
– Mara Kelly def. Fiona Middleton via 2×0
Final:
– Mara Kelly def. Thais Loureiro via 2×0
FEMALE, FEATHERWEIGHT
Australia's armbar machine does it again. Adele Fornarino has been one of 2023's breakthrough stars and for good reason. Another international medal for the Aussie who is quickly becoming the most accomplished athlete ever produced in Oceania.
Semi-Finals:
– Adele Fornarino def. Raquel Silva via outside heel hook
– Ashley Bendle def. Zofia Szawernowska via points
Final:
– Adele Fornarino def. Ashley Bendle via armbar
FEMALE, LIGHTWEIGHT
There were no easy matches in the female lightweight division, a weight class won by last year's IBJJF brown belt world champion Maria Claudia.
Semi-Finals:
– Maria Claudia def. Izabel Seki via points
– Nadine Tavares def. Suvi Koikkalainen via 2×0
Final:
– Maria Claudia def. Nadine Tavares via 5×0
FEMALE, MIDDLEWEIGHT
One of the most active female grapplers on the European circuit is Ireland's Rosa Walsh, who just won her first major title at black belt. The Ffion Davies pupil put on another fun display of grappling for the fans, fast-paced and with fun scrambles as its been somewhat of a trademark of Walsh throughout her career.
Semi-Finals:
– Rosa Walsh def. Antonia Kanew via 6×4
– Priscila Batista def. Gabriele Schuck via guillotine
Final:
– Rosa Walsh def. Priscila Batista via 9×2
FEMALE, MEDIUM-HEAVYWEIGHT
Another athlete who's been very active in 2023 is Mitrovic, who – despite the name – trains in the US. The Hapkido black belt turned grappler has been very successful this year with wins at the European Open (gi), Masters World tournament (gi), and more, now adding the European Open No-Gi to her long list of achievements.
Semi-Finals:
– Elizateth Mitrovic def. Salla Simola
– Ane Svendsen def. Joanna Dineva via 2×0
Final:
– Elizateth Mitrovic def. Ane Svendsen via 3×0
FEMALE, OPEN WEIGHT
Steadily making a name for herself in the female division is black belt rookie, Roberta Ribeiro, a student of Leandro Escobar in Rio de Janeiro. The super-heavyweight athlete didn't have anyone in her division at the Euros but made it work in the absolute with 3 matches and 3 wins via points.
Semi-Finals:
– Ane Svendsen def. Salla Simola via 2×0
– Roberta Ribeiro def. Joanna Dineva via 2×0
Final:
– Roberta Ribeiro def. Ane Svendsen via 2×0