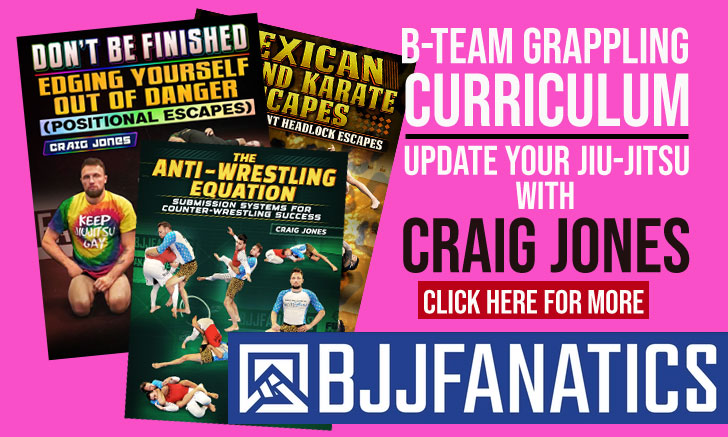 OCTOBER 27, 2023, ROME, ITALY. As it's been in previous years, the International Brazilian Jiu-Jitsu Federation (IBJJF) European No-Gi Open tournament is preceded by the Rome International Open, a championship set for gi lovers in anticipation of the bigger no-gi event that takes place during the weekend. Due to the many international stars that travel to Rome during this week-long double whammy of tournaments, the event tends to feature quality match-ups between local/European talent and international athletes from across the globe.
Not many successful European athletes were seen this year at the Rome Open but Faris Ben-Lamkadem of London's Roger Gracie Academy stood out. The 28-year-old UK black belt has been in good form over the past couple of years on the European grappling scene and proved it again with a gold medal at the Rome Open in the medium-heavyweight division. Faris had three matches, beating Brazil's Erick Diovano in the final via choke.
Another name to remember for the future is Danny Pla of France. Although we pride ourselves on having our finger on the pulse of this sport, truth be told, we had not heard of this young man before the event, but he did more than enough to get noticed in the featherweight division with one win via points and another via referee decision against tough opponents.
From the international crowd, few athletes looked better than the American submission machine, Austin Oranday of the Oranday Brothers school. Austin had a tough first round in his weight class (88 kg) where he was taken out by Erick Diovano. Still, he returned stronger for the Absolute with 4 matches and three submissions, including a beautiful & creative footlock over his medium-heavyweight foe, Erick, in the quarter-finals.
Below are the results of the semi-finals & finals of the IBJJF Rome Open tournament at the adult black belt division.
MALE, LIGHT-FEATHERWEIGHT
– Augustin Gimenez def. Misha Kanai
– Jonas Andrade def. Misha Kanai via botinha lock
– Jonas Andrade def. Augustin Gimenez via triangle
MALE, FEATHERWEIGHT
– Danny Pla def. Martin Rapcan via 9×4
– Rodrigo Marello def. Pawel Wadas via armbar
– Danny Pla def. Rodrigo Marello via decision
MALE, LIGHTWEIGHT
– Nikolaos Polydoros def. Bruno Alencar via toe hold
– Kim Lipsanen def. Krzysztof Flak via botinha lock
– Nikolaos Polydoros def. Kim Lipsanen via choke from the back
MALE, MIDDLEWEIGHT
– Max Lindblad def. Ahmed Laaribi via 14×2
– Lucas Protasio def. Nicola Castellano via 3×0
– Lucas Protasio won via WO as Lindblad was injured in SF and could not continue
MALE, MEDIUM-HEAVYWEIGHT
– Erick Diovano def. Clay Mayfield via advantage
– Faris Lamkadem def. Matheus Vetoraci via decision
– Faris Lamkadem def. Erick Diovano via choke from the back
MALE, HEAVYWEIGHT
– Jesse Vuorio def. Adam Zyga via 6×0
– Henrique Cabral def. Dante Cano via armbar
– Jesse Vuorio def. Henrique Cabral via 4×2
MALE, SUPER-HEAVYWEIGHT
– Bartos Zawadzki def. Daniel Azevedo
MALE, ULTRA-HEAVYWEIGHT
– Vinicius Ferreira def. Airton Siqueira via footlock (botinha, possibly)
– Matheus Almeida def. Alexander Sak via 6×2
– Vinicius Ferreira def. Matheus Almeida via choke
MALE, OPEN WEIGHT
– Austin Oranday def. Bartosz Zawadzki via Botinha lock
– Charles Adorian def. Matheus Vetoraci via triangle
– Austin Oranday def. Charles Adorian via advantages
FEMALE, FEATHERWEIGHT
– Astrid Scholin advanced via WO
– Thais Loureiro def. Zofia Szawernowska via DQ
– Astrid Scholin def. Thais Loureiro via advantage
FEMALE, LIGHTWEIGHT
– Maria Claudia def. Nadine Tavares via 4×2
– Zafeiria Panagiotarakou def. Nadine Tavares via 3×0
– Maria Claudia def. Zafeiria Panagiotarakou via advantages
FEMALE, OPEN WEIGHT
– Salla Simola def. Thais Loureiro
– Anna Castells def. N. Tavares via kneebar
– Salla Simola def. Anna Castells via armbar