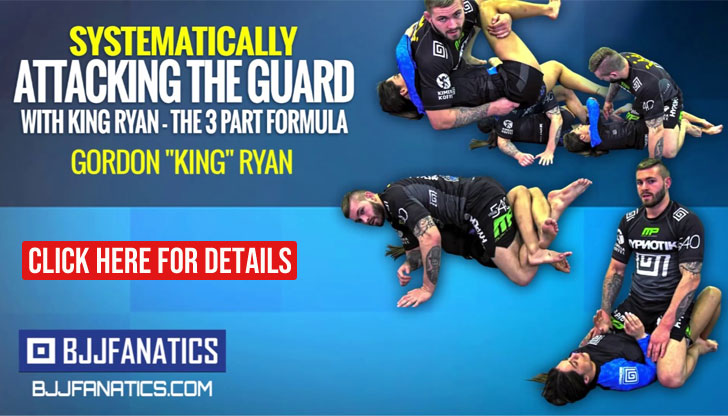 Celebrating its 15th anniversary in 2023 is the Abu Dhabi World Jiu-Jitsu Championship, the biggest and most prestigious tournament on the AJP circuit. A gi rules BJJ event that has traditionally brought forth the best international stars while also bringing many lesser known athletes into worldwide recognition. Competitors like Leandro Lo, Claudio Calasans, Giovanna Jara, to name a few.
This weekend marks the return of this championship, a celebration that will kick off on November 1st with the Kids and Youths, then Masters, leading up to the Professionals which will start on the 8th with the country qualifiers and end on the 10th with the finals. Culminating this mammoth production of the UAE & AJP will be the season-ending awards ceremony, which will crown the league's 2022-2023 ranking champions.
Ahead of the competition, check what to expect of each weight division in the professional black belt category in our preview of the action. To watch live, check the AJPTour.tv website.
Men's GI / Black / Professional
56KG WEIGHT CLASS
Zayed Alkatheeri returns to defend his title and state his claim as the #1 roosterweight in the world. To be able to get there, Zayed will have to prove himself against the biggest name in the division Thalison Soares.
TOP NAMES IN THE DIVISION
– Thalison Soares (BRA)
– Zayed Alkatheeri (UAE)
– Yuri Hendrex (BRA)
62KG WEIGHT CLASS
The current leader of the AJP ranking at 62 kilos, Leonardo Mario, will not be entering the tournament as the favorite, despite his seeding placement. That title will fall on grappling super-star, Meyram Maquiné who won the title last year and will be present alongside the qualifier of the Brazilian trials.
The list of potential contenders on the line-up does not end here as local rising talent, Khaled Alshehhi and the always-tough Giorgi Razmadze will also be featured in the event.
TOP NAMES IN THE DIVISION
– Meyram Maquiné (BRA)
– Leonardo Mario (BRA)
– Khaled Alshehhi (UAE)
– Andrew Soares (BRA)
69KG WEIGHT CLASS
This division will be one of the most stacked in the whole tournament. Heck, the Brazilian Qualifier alone has more top-shelf stars than the majority of international-level tournaments out there thanks to names such as Israel Sousa, Alessandro Botelho, and Alex Sodre.
Whoever wins the qualifiers will still have to go through the current champ, Diego Sodré, as well as Jeferson Fagundes, rising star Florian Bayili, from Belgium, Sebastian Serpa from the USA as well as Thiago Macedo, who will be representing America this year.
TOP NAMES IN THE DIVISION
– Diego Sodré (BRA)
– Sebastian Serpa (USA)
– Thiago Macedo (BRA/USA)
– Florian Bayili (BEL)
– Alex Sodre / Israel Sousa (BRA)
77KG WEIGHT CLASS
An interesting division where we will witness the return of Portuguese veteran Pedro "Paquito", a talented athlete who has struggled with injuries and seems to be making another attempt at grappling glory after a competitive hiatus of 3 years.
Welcoming Paquito on the mats will be the current champion, Lucas Protasio as well as Sweden's Max Lindblad, Andre Cantanhede, Ali Monfaradi, and Pierpaolo Chiappe, to name a few. The Brazilian Qualifier should have a big say on how the podium will materialize here thanks to the names signed up. Names like Mathias Luna, Victor Nithael, Arley Pacheco, and Elder Junior, to name a few.
TOP NAMES IN THE DIVISION
– Lucas Protasio (BRA)
– Andre Cantanhede (BRA)
– Ali Monfaradi (BHR)
– Max Lindblad (SWE)
– Leon Larman (FRA)
85KG WEIGHT CLASS
An interesting division and another stacked Brazilian Qualifier. We can imagine the champion coming out of Brazilian powerhouses Jansen Gomes (who will have to go through the trials tournament before joining the World Pro) and rising AJP star, Uanderson Ferreira, though a fair few outsiders are waiting to snatch this trophy from the hands of the odds-on favorites.
The new face here will be Australia's Levi Jones-Leary, a crafty veteran and former lightweight with a unique style for this division. Also with good chances of medaling here are the likes of Portugal's Bruno Lima, UAE's Faisal Al Ketbi, and UK's Faris Ben-Lamkadem.
TOP NAMES IN THE DIVISION
– Uanderson Ferreira (BRA)
– Jansen Gomes (BRA)
– Bruno Lima (POR)
– Faris Ben-Lamkadem (ENG)
– Levi Jones-Leary (AUS)
94KG WEIGHT CLASS
Reigning champ Catriel Oliveira Rodrigues will be starting the tournament as the favorite, although Panama's Javier Barter has just proved himself as one of the world's top grapplers this past weekend at the IBJJF Euros and should pose a real threat to the title.
The dark horse of this race should be Renan Cruz, the son of BJJ legend Marcio "Pe de Pano" Cruz, who is a real talent but has yet to make a big statement in the division in his very short career at black belt.
Much of the division's podium could be decided in the country qualifying rounds and, as per usual, Brazil should have a big say here with competitors like Fellipe Andrew, last year's champion in the 85kg division, and other highlights such as Luiz Betta, Renato Cardoso, Igor Souza, and Felipe Mauricio who is coming off a win at the IBJJF No-Gi Euros.
TOP NAMES IN THE DIVISION
– Catriel Oliveira Rodrigues (BRA)
– Javier Barter (PAN)
– Renan Cruz (BRA/USA)
– Fellipe Andrew (BRA)
120KG WEIGHT CLASS
Arguably the biggest draw to this ultra-heavyweight division is the addition of black belt rookie, Nicholas Maglicic of Atos. The Australian grappler had tremendous success as a brown belt but was yet to make his debut at the black belt level since being promoted back in June. Much is expected from this young man and he is jumping right into the fire against veterans Yatan Bueno, Anton Minenko, and Eldar "Yakusa" Rafigaev.
TOP NAMES IN THE DIVISION
– Nicholas Maglicic (AUS)
– Yatan Bueno (BRA)
– Eldar "Yakusa" Rafigaev (MOL)
– Euclides Castro (POR)
– Anton Seleznev (RUS)
Women's GI / Brown/Black / Professional
49KG WEIGHT CLASS
Brenda Larissa is the current champ, however, the Alliance representative will have a hard time maintaining the AJP strap with her nemesis, Mayssa Bastos on the roster. Both Larissa & Bastos will be the favorites here, but there are other worthy challengers such as Eliana Carauni (who has a win over Brenda this year), and Diana Teixeira.
TOP NAMES IN THE DIVISION
– Mayssa Bastos (BRA)
– Brenda Larissa (BRA)
– Eliana Carauni (ARG)
– Thaynara Victoria (POR)
55KG WEIGHT CLASS
Anna Rodrigues is certainly a favorite in the division. She is the reigning champion and one of the most successful athletes in the world.
An interesting side-story in this weight class will be how Tamara Toros of Mexico will handle herself this year. Toros won the World Pro title last year in the purple belt division and 2023 will be facing the best in the sport, a big step up in competition for the brown belt athlete.
TOP NAMES IN THE DIVISION
– Anna Rodrigues (BRA)
– Gabriela Pereira (BRA)
– Tamara Toros (MEX)
– Rose El-Sharoune (HOL)
– Alexa Yanes (USA)
62KG WEIGHT CLASS
Armbar wizard Julia Alves of GF Team will be the favorite in the bracket, having won the ADWPJJC last year and most of the main AJP league tournaments this year. To achieve her goal, Alves will have to face Sula-Mae Loewenthal and Selma Vik, two of the most talented brown belts on the European circuit, as well as whoever comes out of the Brazilian qualifying tournament, which should produce title-challenging talent, given how Maria Luiza and Larissa Martins are signed up.
TOP NAMES IN THE DIVISION
– Julia Alves (BRA)
– Maria Luiza (BRA)
70KG WEIGHT CLASS
This might very well be the toughest division in the whole tournament. Many fun athletes at 170 lbs with title challenging potential which include Brazilians Ingridd Alves and Leticia Cardozo. Also on a title-challenging playing field are Australian veteran Nikki Lloyd-Griffiths, UK's rising brown belt prospect Nia Blackman, French powerhouse Aurelie LeVern, and the experienced Polish talent Magdalena Loska.
Adding to this incredible roster will be black belt rookie Maria Carolina Vincentini, whom you should expect to come at full throttle into this new division. Vicentini will have to overcome the qualifiers where she is set to face Vitoria Gabriella and Giovanna Carneiro.
TOP NAMES IN THE DIVISION
– Ingridd Alves (BRA)
– Leticia Cardozo (USA/BRA)
– Nikki Lloyd-Griffiths (AUS)
– Aurelie LeVern (FRA)
– Nia Blackman (ENG)
– "Maca" Vincentini (BRA)
95KG WEIGHT CLASS
Without a doubt, the front-runner here will be Gabrieli Pessanha and unless something extraordinary happens in Abu Dhabi, she is set to come out with a gold medal around her neck given that she hasn't tasted defeat in over 100 matches. The other steps on that podium will indeed be up for grabs, with the Brazilian Qualifier playing a big part in who gets to be up there. Expect the winner of Yara Soares vs Giovanna Jara's clash to make it through.
TOP NAMES IN THE DIVISION
– Gabrieli Pessanha (BRA)
– Yara Soares (BRA)
– Giovanna Jara (BRA)
– Yasmira Dias (GNB)