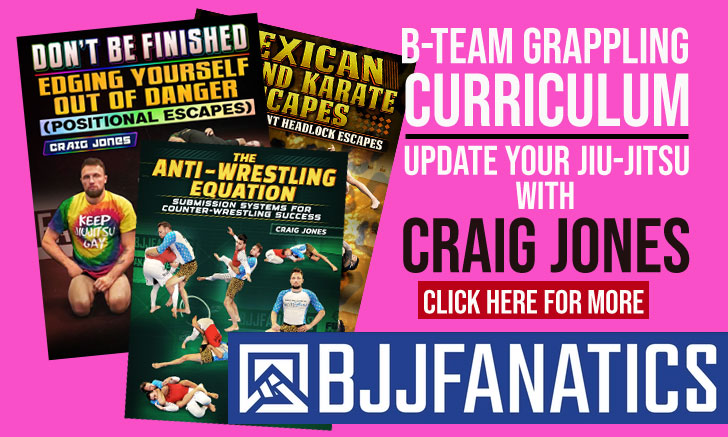 This past weekend was a historical turning point for professional jiu jitsu with the UAEJJF and the EBI promotion throwing vast sums of money at the sport's competition front, rewarding the athletes for their valiant efforts on the mats.
The UAEJJF had in the Abu Dhabi World Pro its most prestigious tournament, and the highest purse available in the sport, a whopping $474,000 USD (divided between all belts) and an extra $5000 to each competitor in the Legends superfights, with a $5000 win bonus as well as submission and fight of the night bonus'. The federation also held the very first Jiu Jitsu awards where it honoured the federation's top ranked athletes, handing a bonus of $83,000 USD to the winners of 2015/2016 season. That equates to over $590,000 American dollars spent by the United Arab Emirates on jiu jitsu's athletes, on one weekend extravaganza. A noble effort by the middle eastern country and its leaders.
On the other side of the planet, Eddie Bravo launched the 6th edition of the EBI, one of the most celebrated submission only jiu jitsu tournaments. Held at the beautiful Orpheum Theatre in Los Angeles, the promotion offered up to $50,000 for the open weight belt that was on offer. In order to earn the full amount of the purse, the champion would have to submit all his opponents (4) other wise collect $12,250 USD per submission win.
Below you will find the top earners of the weekend, combining all professional grappling events that took place around the globe.
TOP 10 BIGGEST BJJ EARNERS (April)
1. FELIPE PENA $34,000
Open Weight World Pro Champion
-94kg World Pro Silver Medal
2. ERBERTH SANTOS $33,000
-94kg World Pro Champion
#1 Ranked male athlete for 2015/2016
3. TAYANE PORFIRIO $26,000
Female Open Weight World Pro Champion
Female +70kg World Pro Champion
#1 Ranked female athlete for 2015/2016
4. GORDON RYAN $25,000
EBI Champion (2x submission)
5. NICHOLAS MEREGALI $23,000
Brown belt Open Weight World Pro Champion
Brown belt -94kg World Pro Champion
#1 Ranked brown belt athlete for 2015/2016
6. RICARDO EVANGELISTA $18,000
+94kg World Pro Champion
#2 Ranked athlete for 2015/2016
7. VICTOR SHAOLIN $12,000
Legends middleweight champion
Submission Bonus
FOTN Bonus
8. BIA MESQUITA $11,000
Female 62kg Champion
Female Open Weight World Pro Silver Medal
9. PAULO MIYAO $9,000
69kg World Pro Silver Medal
#3 Ranked athlete for 2015/2016
10. All other Abu Dhabi World Pro black belt champions, who earned $8,000. (results here)