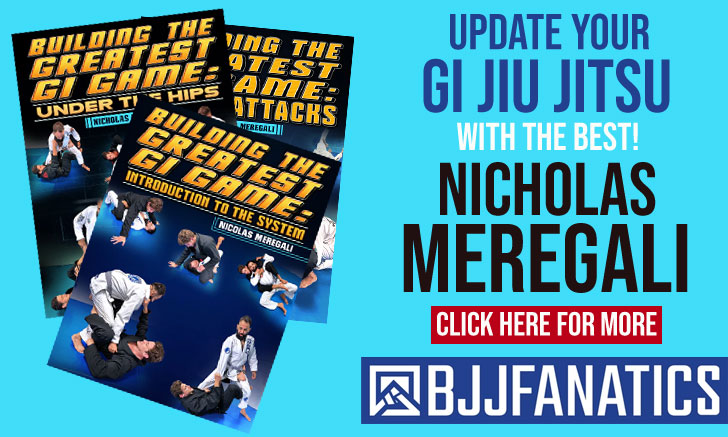 OCTOBER 07, 2018, LAS VEGAS – Nevada, United States of America saw the introduction of Japan's "Quintet Team Survival Match", one of the most exciting submission-only based events in jiu-jitsu. The promotion came in riding high on two well-received previous events, in which the fans were introduced to a fresh look onto grappling entertainment, where the team element is a key factor.
With each passing tournament, Quintet has been gathering the interest of the sport's biggest stars. This was evident in this third edition of the tournament, which included IBJJF World Champions, UAEJJF Abu Dhabi Pro Champs, ADCC Champs and more on its roster.
Although one could argue Team Polaris arrived in Vegas as the favorites to take its 2nd Quintet trophy, the last minute loss of Charles Negromonte (replaced by Marcin Held) did seem to hinder this squad's odds. Running right behind Polaris were the veteran 10th Planet group (champions of the second Quintet event) and Team Alpha Male, who showed up with a very solid squad.
SEMIFINALS
The semifinals of Quintet 3 showed some of the best grappling matches we have ever seen in 20 years of watching BJJ, particularly in the Polaris vs 10th Planet team challenge. An absolute rollercoaster that had our hearts in our mouths, first came PJ Barch with the big upset. Being on the backpedal for most of the match against Vitor Shaolin (who in all honesty, was never close to a sub), PJ bounced back with a beautiful submission chain near the end of the bout, starting with a back attack and ending with a beautiful rolling armbar.
Gregor Gracie then entered the mat to dispatch both Barch and Amir Allam. Allam and Gracie had an absolute war that left Gregor's gas tank running on fumes, something Geo Martinez capitalized beautifully by submitting the larger Renzo Gracie student. Geo then went up against the Polish MMA grappler, Marcin Held, who was on fire with a dominating performance that led to a beautiful kneebar. Next up was Richie who quickly avenged his brother's loss with a skillful lock from rubber guard after a few amazing exchanges with the Held. This meant all of Polaris' hopes were in the hands of the Mighty Craig Jones, who, once again proved to be on a league of his own, dominating his matches.
On the other side of the bracket, Gordon Ryan proved to be too much for everyone else. Dominant rolls all the way down to Satoshi. Roberto showed why he is widely regarded as an elite athlete, but could not pose much of a threat to the visibly tired Gordon. Ryan only needed the draw to advance, and the draw he got.
Team Alpha Male X Team Sakuraba
Match 1 – Urijah Faber drew with Kazushi Sakuraba
Match 2 – Antoine Jaoude drew with Daisuke Nakamura
Match 3 – Gordon Ryan defeated Josh Barnett by triangle choke
Match 4 – Gordon Ryan defeated Marcos Souza by RNC
Match 5 – Gordon Ryan drew with Roberto Satoshi by
Team Alpha Male advanced
Team Polaris X Team 10th Planet
Match 1 – Vitor Shaolin lost to PJ Barch by rolling armbar
Match 2 – Gregor Gracie defeated PJ Barch by kneebar
Match 3 – Gregor Gracie defeated Amir Allam by kimura
Match 4 – Gregor Gracie lost to Geo Martinez by kimura
Match 5 – Marcin Held defeated Geo Martinez by kneebar
Match 6 – Marcin Held lost to Richie Martinez by shoulder lock
Match 7 – Craig Jones defeated Richie Martinez by Caio Terra footlock
Match 8 – Craig Jones defeated Adam Sachnoff by RNC
Team Polaris Champion of Quintet 3
FINALS
In the finals all eyes were on the possible match between Gordon Ryan and Craig Jones, and indeed it did happen. The match was more one-sided than many would expect, though the size and strength difference was indeed evident in this pairing. Gordon played from the top with huge pressure from half guard. The DDS team member and part-time Alpha Male representative ended up inching his way to the Aussie's back and to the match ending short choke/jaw squeeze.
Team Polaris X Team Alpha Male
Match 1 – Daniel Strauss drew with Dustin Akbari
Match 2 – Marcin Held drew with Mansher Khera
Match 3 – Craig Jones defeated Antoine Jaoude by RNC
Match 4 – Craig Jones lost to Gordon Ryan by short choke
Match 5 – Gregor Gracie Drew with Gordon Ryan
Team Alpha Male advanced
SUPER-MATCHES
Nicky Ryan defeated Hiedo Tokoro by RNC7
Dominating performance by 17-year-old Nicky who was in full control of the match for the entire 3 minutes it took him to finish the Japanese veteran Tokoro. Hideo had more years on the mats than the Jersey native had years on this earth.
Marcelo Nunes defeated Haisam Rida by katagatame
Fun match between these two competitors. Nunes was the stronger between the two, Haisam the faster. In the end, torque beat horsepower, with Marcelo slowly inching his way towards Rida's neck from the top.
Satoshi Ishii defeated Frank Mir by DQ
A lot of stalling warnings between these two ultra-heavyweight veterans. In the end Mir won the penalty marathon, 4 stalling warnings to 3.