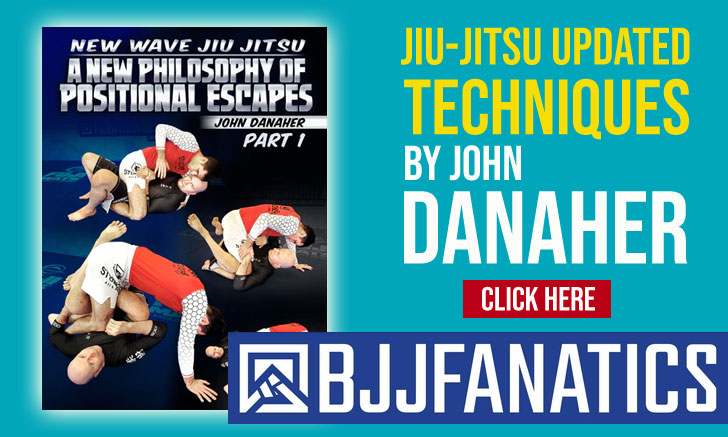 In comparison with any of the past 3 years, 2018 has not proved to be a year of growth for jiu-jitsu. Coming from the rise of EBI and their new ruleset, Polaris laying the standard of how a professional BJJ event should look like, the birth of the heel hook movement and, the developments in the female division as well as the Russian millionaire contracts that came with ACBJJ, the past 10 months did not add many new flavors to the sport.
This doesn't mean BJJ as a spectacle has stagnated. The two major federations (IBJJF and UAEJJF) continue to provide a widespread competitive circuit, and there are still plenty of professional platforms for athletes to prove their worth.
Over these past 10 months, BJJ Heroes has recorded over 3000 matches in the black belt adult division, higher numbers of clashes than we had last year around the same time. Those results have shown a respectable 37% submission rate. This includes gi and no-gi matches, sub-only, ADCC (trials), IBJJF, etc.
However we look at the stats, the new jiu-jitsu generation shows very healthy numbers of submission hunters being produced: Fellipe Andrew (70% sub rate), Tommy Langaker (68%), Nicholas Meregali (86%), Horlando Monteiro (61%), etc. These young guns are coming in hot, something we have referenced in other articles. But from all the number games we have done, we have yet to uncover who are our sport's top single submission specialists? This is the answer we are hunting for with this piece.
This research is not related to the "Top Finishers in BJJ" piece we do at the end of every year, which is dedicated to the most accurate overall competitors, those with the highest submission ratio. This here work, on the other hand is solely dedicated to athletes who have the most taps out of ONE specific move. Specialists, masters of their game in this year of 2018 thus far.
We often associate grapplers with their style, something that is as long as the sport itself. Helio Gracie was remembered for his cross choke, Rickson for his armbar, Margarida for his baseball choke + kneeride, and so on and so forth. The same applies today. Eddie Cummings will always be remembered as the heel-hook guy, Rodrigo Cavaca for his 'Botinha', Rômulo Barral for his brutal cross choke from knee-slide/ride, etc. But who are today's specialists, and what do they specialize in?
The numbers don't lie. As referenced in almost every single submission data analysis done by us, and regardless of the ruleset, choking from the back is the king of submission methods, and many athletes have dedicated huge chunks of their lives to perfecting back attacks. In 2018 this is still the lump sum of the submission game, and from the top 10 single submission specialists, 7 made the back mount choke their most successful match ending move. Understand the framing of "choke from the back", it encompasses a range of chokes, all executed while on the opponent's back (RNC, short choke, arm in Ezekiel, double collar choke, bow and arrow, etc).
Below are the results of our findings:
NOTE: One athlete made the top 10 'Single Submission' ranking twice, this is not an error. The competitor in question is Zenith's heavyweight Fellipe Andrew, who is the most accurate athlete with straight ankle locks this year, while also conquering an impressive number of triangles.
DANTE LEON (8 chokes from back control)

ERBERTH SANTOS (8 chokes from back control)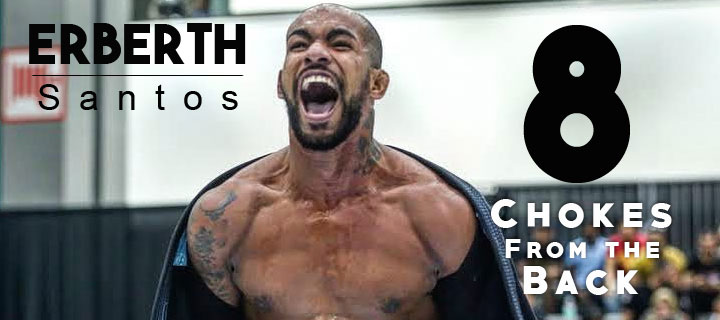 GIANNI GRIPPO (9 chokes from back control)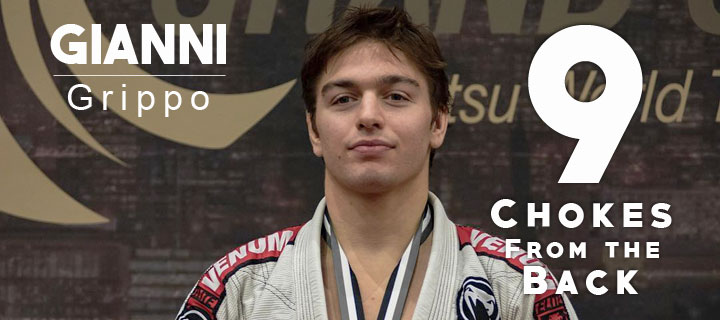 MICHAEL LIERA JUNIOR (9 chokes from back control)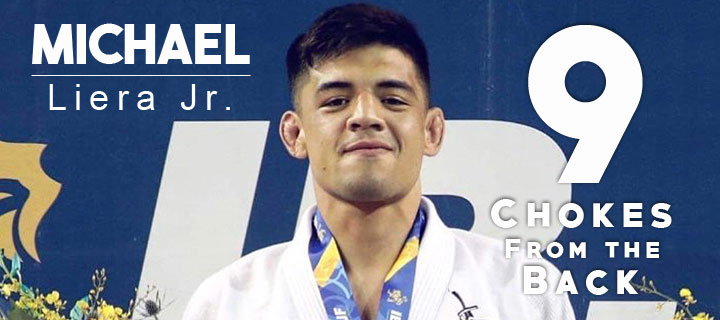 FELLIPE ANDREW (10 by botinha lock)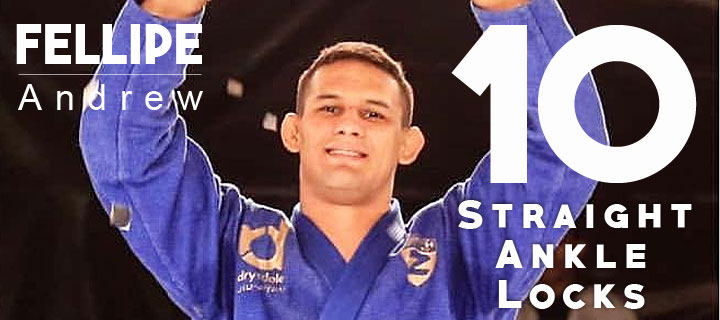 RUDSON MATEUS (10 by armbar)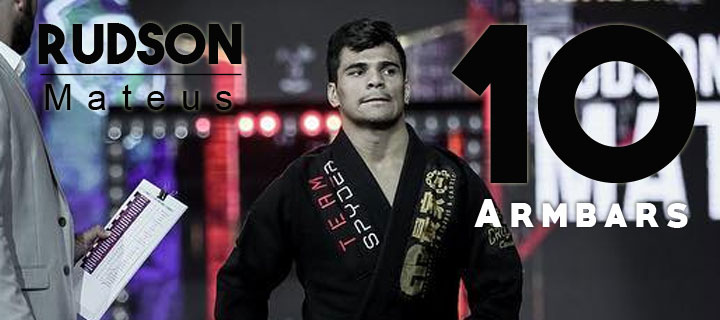 FELLIPE ANDREW (11 by triangle choke)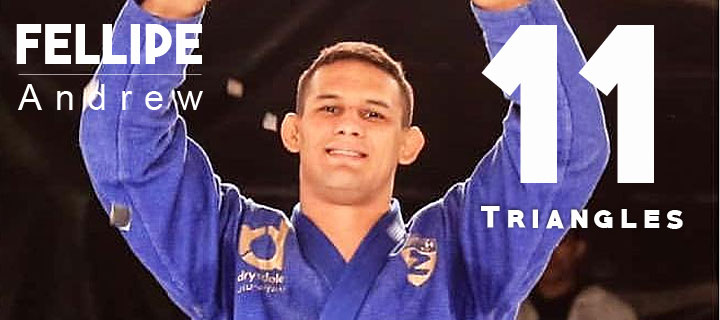 JOÃO MIYAO (11 chokes from back control)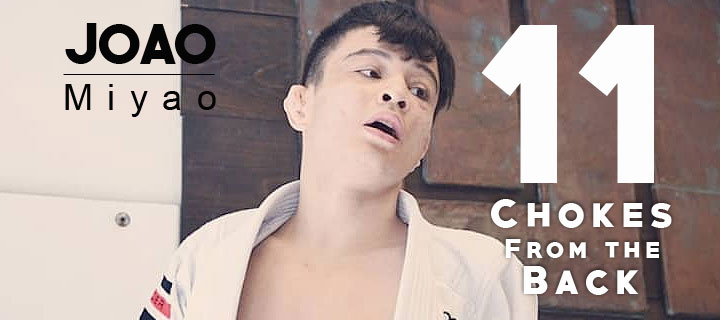 ADAM WARDZINSKI (12 chokes from back control)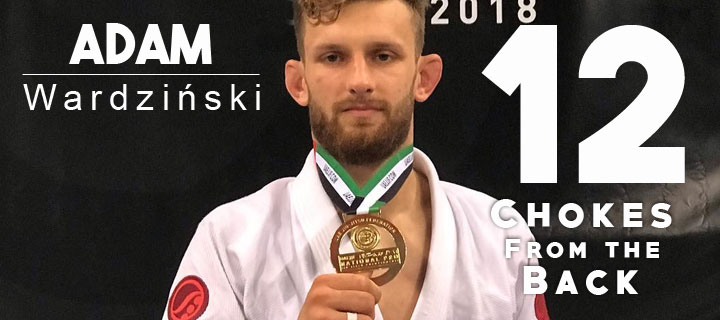 HORLANDO MONTEIRO (12 by triangle choke)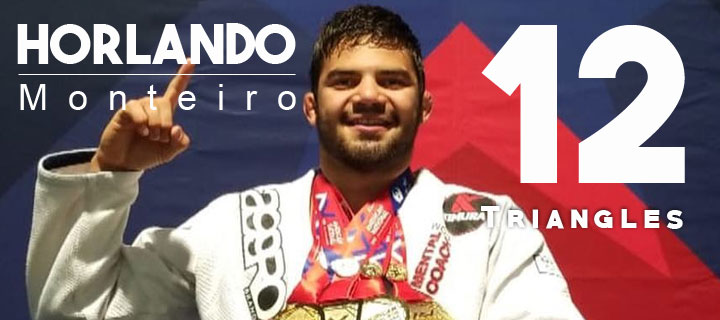 Original picture on cover by William Burkhardt.