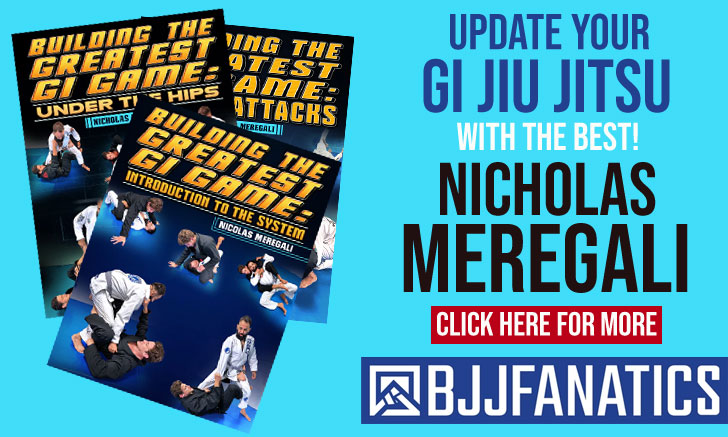 MAY 19, 2023, was the date set for another edition of Who's Number One, the professional grappling show produced by the sport's main online streamer, FloGrappling, which featured the first gi jiu-jitsu clash in a while, a match set between current IBJJF World Champion Nicholas Meregali and WNO 205 lbs no-gi title holder Pedro Marinho. The bout fought in the heavyweight class and was preceded by an array of solid matches, check our full report below.
WNO 18 MEREGALI X MARINHO RESULTS
185lb Match:
– Davis Asare def. Nick Efflin via decision
After a bumpy weekend at the ADCC Open (Denver), where he suffered a couple of tough losses, the 2022 IBJJF No-Gi Worlds purple belt bronze medal Davis Asare rose up to the occasion and proved his talent against wrestler Nick Efflin with a very dominant performance. A student of John Danaher, Asare showed good versatility, working from the bottom, attacking the upper body and lower body submissions.
170lb Match:
– Troy Russel def. Austin Oranday via inside heel hook
A battle of leg-lockers saw hometown hero Troy Russel finish the experienced Oranday with a heel hook, interestingly, from an exchange initiated by Austin.
185lb Match:
– Francisco "Chico" Lo def. William Tackett via decision
On paper, this was the most evenly matched clash on the card and promised to be a proper barn-burner. Both athletes are known for their great offense and well-roundedness and indeed all these assertions proved to be right.
Fast-paced from start to finish, Chico's athleticism shined through at the start, with the Brazilian winning a few of the exchanges and establishing dominant positions on the American grappler. Tackett never gave up, and was (as always) very mentally sound, keeping his forward pressure. We could say Tackett looked like he was on the rise by the end of the match, with a very tight heel hook submission of his own. One of the best matches of the night.
155lb Match
– Dante Leon def. Ruan Alvarenga via RNC
This was Dante's debut in the lightweight division, a decent weight cut for the Canadian who has competed in the past at middle & welterweight. Alvarenga, on the other hand, made most of his career competing as a featherweight and was coming up a weight class.
Although many would say there was a power difference between these two, Ruan appeared to put those thoughts to rest at the start, winning the wrestling exchanges against Dante, and taking him to the ground on several occasions. Halfway through the match, Alvarenga made the tactical error of pulling guard, allowing Leon to do what he does best, attack the back from a passing stance, which he did flawlessly. A beautiful back take and finish.
185lb Match:
– Izaac Michel def. Jacob Couch via decision
A very exciting match-up between two athletes with diametrically opposed styles of grappling. Both are incredibly proficient at lower limb submissions but Michel's game focuses more on being a top player with excellent back takes while Couch is a closed guard specialist with a deadly triangle. Although Heath Pedigo's black belt never surrendered, Australia's Izaac performed better and conquered dominant positions on The Hillbilly Hammer, thus a good decision.
125lb Match:
– Tubby Alequin def. Alex Enriquez via decision
A very fast-paced clash between veteran Amanda Alequin and Alex Enriquez. Both had good moments in the match, but Alequin did get the majority of those, always on the offense, even when in danger. A pleasure to watch these two compete.
205lb Match:
– Rafael Lovato Jr. def. Elder Cruz via RNC
The American grappling legend was outmatched in the wrestling department but, luckily, this wasn't a wrestling match, and when it comes to jiu-jitsu, few can do it better than Lovato. Closed guard Lumberjack Sweep to the back for the finish.
Heavyweight Match:
– Nicholas Meregali def. Pedro Marinho via mounted triangle
A fairly easy match for the most dominant jiu-jitsu player in the gi right now, Meregali, who was the most decorated and bigger of the two on the mat last night.
Pedro started the match with an interesting passing attempt but quickly found himself in deep waters with Nicholas on top, pursuing an array of attacks before finishing with a triangle choke from the mount. To prove his dominance, Nicholas Meregali had drawn the shape of a triangle on the back of his kimono as a prediction on how he would submit his Brazilian countryman in this battle.