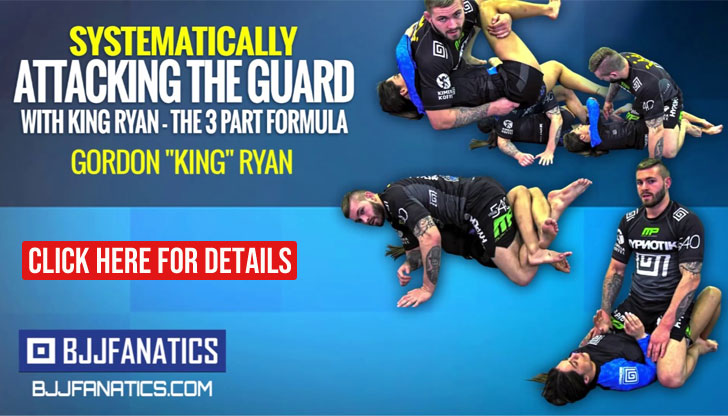 With the jiu jitsu facet of "submission only" constantly growing in quality and popularity throughout the world of grappling, we see now British promotion Polaris Professional Jiu Jitsu Invitational clearly breaking free from the standard and taking the lead when it comes to providing the big guns in the sport in this format.
Polaris kicked off last year with two very strong shows, bringing a variety of well established athletes, from different styles and generations. Multiculturalism was the key to Polaris success last year, who seem to have a gift for match making.
With their 3rd event already set for April 2, the card of the event is slowly being revealed as athletes step forward and sign their contracts, and so far, it is really shaping up to be one for the ages. Check Below what Polaris has installed for us on their 3rd event:
JOAO MIYAO vs YUKI SASA (gi)
A very interesting match-up, exactly what we expect to get when looking at a Polaris card. This match has a lot going for it, from the generation clash, to the styles and of course the grappling classic "Brazil vs Japan". Although Joao is a clear favorite, don't count Yukinori Sasa out just yet. Sasa is a highly accomplished grappler, having earned his black belt back in 2005 after winning the IBJJF World Championship in dominant fashion. He is a lasso guard expert, but loved to take the back and finish from there, much like Miyao. Both grapplers have a very high submission ratio, and we shouldn't expect this match to go the full 15 minutes.
BRUNO FRAZATTO vs GIANNI GRIPPO (gi)
The top of the featherweight division separated by 1 generation. One of the pioneers of the berimbolo (Bruno) going up against the modern day guard player (Gianni). In a first analysis, we could say that none of the two is a submission "go getter" and both tend to be strategic guard players. Nonetheless these are two of the most accomplished grapplers in the world, and Frazatto has looked outstanding since his return to the gi from his (nearly) 3 year hiatus for MMA. A close match ahead.
GARRY TONON vs ROUSIMAR PALHARES (no-gi)
Wow! Tonon had mentioned previously how this would be a dream match-up for him and Polaris delivered him just that. A duel of absolute footlock savages. It is impossible to foresee this ending in anything else other than a brutal submission. Tonon will be giving up a substantial amount of weight, and it is unclear at this point if the two will meet at some sort of catchweight or if this will be an open weight division.
More information:
Polaris WB: polaris-pro.org
Polaris FB: facebook.com/polaris.pro.jiujitsu
Event address:
Lighthouse
Poole's Centre For The Arts
21 Kingland Road
Dorset
BH15 1UG