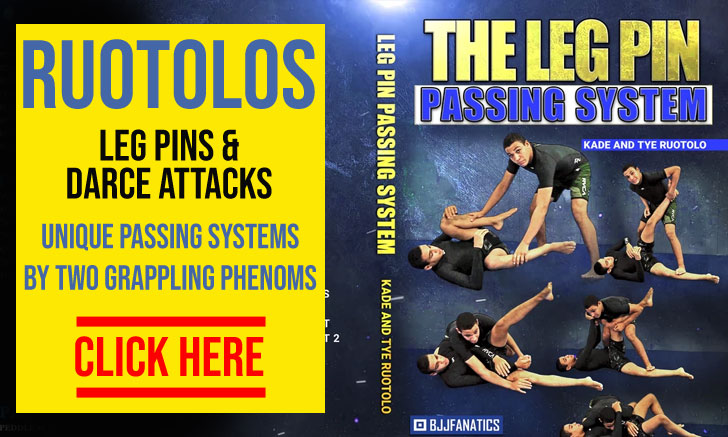 Ever since the UAEJJF launched the Abu Dhabi World Professional Jiu-Jitsu Championship, an event commonly known as the "World Pro", the rules of the game followed those of a meritocracy. Competitors were spread across their respective brackets, with the two strongest candidates reaching the final of the event.
As a result, particularly in the brown and black belt divisions, we've had very close to 100% finals matches between Brazilian athletes across the nearly 10 years of World Pro's existence. In trying to push for a more diverse BJJ ecosystem, the United Arab Emirates Jiu Jitsu Federation is presenting a new way of forming the brackets of their biggest event by introducing the Country Qualifiers.
The Country Qualifiers will be a prequel to the World Pro taking place on Thursday (April 20, 2017), where countrymen and countrywomen will compete against each other for a spot in the main tournament (April 21st). Below is a bullet point presentation of how this new system will work:
WORLD PRO COUNTRY QUALIFIERS, HOW IT WILL WORK
 Only two athletes per country will be allowed in each weight class of the World Pro (at brown and black belt)
 The athlete with the highest ranking will automatically qualify to the World Pro, all others will have to go through the Country Qualifier (CQ) mini tournament to conquer the second vacancy.
Example: José Junior is ranked #1 in the under 110 kg category of UAEJJF's ranking. He gets the 1st Brazilian vacancy of that weight class, all other -110kg Brazilian athletes will compete among themselves for the 2nd spot.
 The CQ will take place on Thursday, April 20. The Abu Dhabi World Pro will start the following day (April 21).
The two same-country athletes qualified for the World Pro will be placed on the same side of the brackets, and if they conquer their way to through the tournament, they will meet in the semi finals (see image below). Meaning that there will be no finals between countrymen or countrywomen.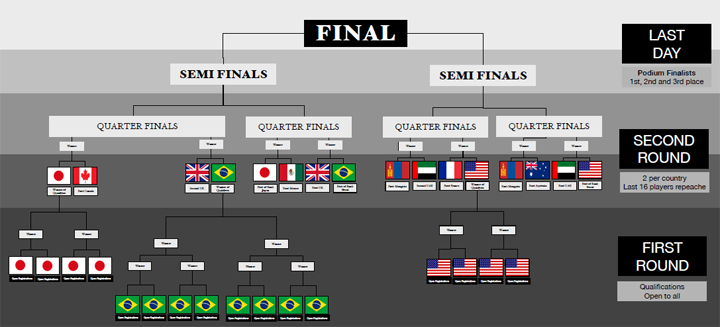 Every year the UAEJJF has pushed the boundaries of our sport into uncharted territory. Removing the open weight class, restricting the ultra heavy weight division and adding a section of their event to para-athletes have been among their most discussed innovations. The Country Qualifier will be yet another change that will generate plenty of debates inside mats across the globe. Is our sport diverse enough to warrant this directive? We will find out very soon at the Abu Dhabi World Professional Jiu-Jitsu Championship.