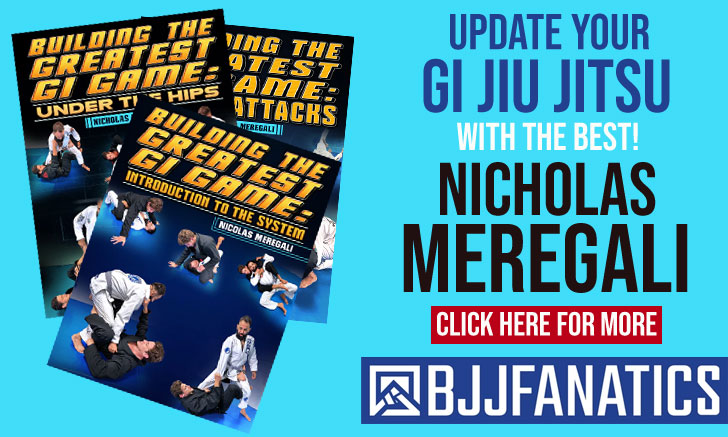 OCTOBER 6, 2016 – San Francisco, CA where the 10th edition of the International Brazilian Jiu Jitsu Federation (IBJJF) World No-Gi Championships took place. A two day event that gathered some of the top talent in each division of the IBJJF circuit, capturing also the interest of the 10th Planet crew, commonly more tuned in to sub-only tournaments.
Eddie Bravo's team brought an army of 66 strong to the mats – more than some of jiu jitsu's traditional teams such as Ribeiro Jiu Jitsu (43 athletes) or Zenith (22), and nearing Checkmat's 76 troops. Though the results may not have come out as well as the California based team may have planed, it was fantastic seeing these athletes engaged in one of the biggest no-gi tournaments of the year.
The black belt divisions of the No Gi Worlds was seen with great anticipation, particularly the super-heavyweight division, where we hoped to see the return of Tim Spriggs to action. Unfortunately we did not get to watch the famous TLI athlete compete as he was not present at the venue (reason unknown at this moment). Luckily there were plenty of highlights that helped make this event one of the most exciting tournaments of the year.
Certainly a point of interest, the lightweight division was stacked with some of the best in the business including AJ Agazarm, Márcio André, Gianni Grippo, Mansher Khera, Augusto Mendes, Enrico Cocco, Rodrigo Freitas and more. In the end, featherweight Márcio André managed to pull off the victory in his second black belt World final this year.
Another high point of the tournament was Josh Hinger and his overall performance. The Atos Jiu Jitsu black belt won gold by bringing his 'A' game with a bang, running through a very talent dense medium heavyweight division with superior wrestling, lightening quick back takes and a serious "Hingertene" choke (Josh's version of the guillotine), a combination of which Hinger used to defeat big names of our sport. Among Josh's victim list were names such as Matheus Diniz, Diogo 'Moreno' Sampaio, the veteran Matt Jubera and the very game Charles Negromonte – whose main training partner is none other than Roger Gracie. In the absolute the Californian also beat ultra heavyweight star Mahamed Aly with a conclusive 16×8 in an incredible match.
In the female division the mega-talented black belt newcomer Nathiely de Jesus stole the show winning her weight class and the open class, repeating what she did this year in the brown belt gi world championship, this time wearing her brand new black rashguard.
Below are the results of each division from the semi finals onward. For the individual matches from 1/4 finals and below, please check each of the athlete's personal pages here on BJJ Heroes and check on their grappling records.
MEN'S 2016 BLACK BELT NO-GI WORLDS RESULTS
ROOSTER WEIGHT – 55,5kg
Semi Finals
Caio Terra vs Washington Lima: Terra won via RNC
Tiago Narciso vs Joao Santos: Narciso won via WO*
Final
Caio Terra vs Tiago Narciso**: Team close out for CTA
LIGHT FEATHERWEIGHT – 61,5kg
Semi Finals
Mikey Musumeci vs Thomas Lisboa: Musumeci won via advantages (4×4 pts)
Joao Miyao vs Rene Lopez: Miyao won via DQ
Final
Mickey Musumeci vs Joao Miyao: Musumeci won via 10×8 pts
FEATHERWEIGHT – 67,5kg
Semi Finals
Osvaldo 'Queixinho' vs Kim Terra: Osvaldo won via advantages (0x0 pts)
Samir Chantre vs Gabriel Marangoni: Chantre won via split referee decision (0x0 pts)
Final
Osvaldo 'Queixinho' vs Samir Chantre: Team close-out for Ares JJ
LIGHTWEIGHT – 73,5kg
Semi Finals
AJ Agazarm vs Márcio André: André won via 6×4 advantages (2×2 pts)
Mansher Khera vs Rodrigo Freitas: Freitas won via 2×0 advantages (0x0 pts)
Final
Márcio André vs Rodrigo Freitas: André won via 2×0 advantages (0x0 pts)
MIDDLEWEIGHT – 79,5kg
Semi Finals
Jonathan Satava vs Francisco 'Sinistro' Iturralde: Satava won via 2×0 points
Marcos Tinoco vs Marcelo 'Lapela' Mafra: Lapela won via 2×0 advantages (0x0pts)
Final
Jonathan Satava vs Marcelo 'Lapela' Mafra: Lapela won via guillotine
MEDIUM HEAVYWEIGHT – 85,5kg
Semi Finals
Valdir Lima Jr. vs Charles Negromonte: Negromonte won via 4×2 advantages (0x0pts)
Matheus Diniz vs Josh Hinger: Hinger won via 4×0 points
Final
Josh Hinger vs Charles Negromonte: Hinger won via points 11×0
HEAVYWEIGHT – 92,5kg
Semi Finals
Lucas 'Hulk' Barbosa vs Nick Schrock: Hulk won via toe hold
William Bush vs Vitor Oliveira: Oliveira won via guillotine
Final
Lucas Barbosa vs Vitor Oliveira: Barbosa won via 1×0 advantage (0x0 pts)
SUPER HEAVYWEIGHT – 97,5kg
Semi Finals
Jared Dopp vs Muslim Patsarigov: Dopp won via split referee decision (0x0 pts)
Luiz Panza vs Paul Ardilla-Ibarra: Panza won via armbar
Final
Luiz Panza vs Jared Dopp: Panza won via calf slicer
ULTRA HEAVYWEIGHT – over 97,5kg
Semi Finals
Aaron 'Tex' Johnson vs Yuri Simoes: Simoes won via 19×0 pts
Mahamed Aly vs Gustavo Dias Elias: Dias Elias won via 2×0 pts
Final
Yuri Simoes vs Gustavo Dias Elias: Simoes won via 4×0 pts
ABSOLUTE/OPEN WEIGHT
Semi Finals
Murilo Santana vs Jared Dopp: Santana won via armbar
Yuri Simoes vs Augusto 'Tanquinho' Mendes: Simoes won via referee decision (0x0 pts)
Final
Yuri Simoes vs Murilo Santana: Simoes won via passivity penalty (0x0 pts)
WOMEN'S 2016 BLACK BELT NO-GI WORLDS RESULTS
LIGHT FEATHERWEIGHT – 51,5kg
Final
Pati Fontes vs Fiona Watson: Fontes won via toe hold
FEATHERWEIGHT – 56,5kg
Final
Talita Alencar vs Emily Thylin: Alencar won via 15×2 pts
LIGHTWEIGHT – 61,5kg
Final
Tammi Musumeci vs Jacqueline Amorim: Musumeci won via 6×4 pts
MIDDLEWEIGHT – 66,5kg
Final
Ida 'Xuxu' Fløisvik vs Amanda Alequin Santana: Santana won via DQ (Ida drove out of bounds with sunk in triangle)
MEDIUM HEAVYWEIGHT – 71,5kg
Nathiely de Jesus vs Megan Ann Nevil: de Jesus won via toe hold
HEAVYWEIGHT – 76,5kg
Andresa Correa vs Charlene Marie Coats: Correa won via WO*
ABSOLUTE/OPEN WEIGHT
Andresa Correa vs Nathiely de Jesus: Jesus won via RNC
*WO = Without Opponent
** Reached final without competing any match
Cover photo taken by FloGrappling.