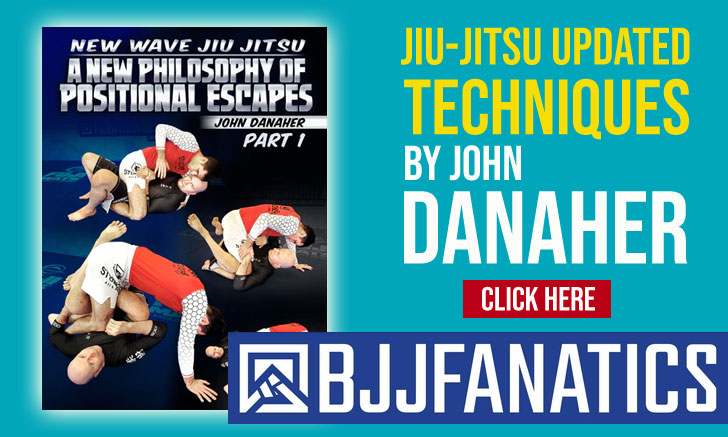 NOVEMBER 10, 2023, ABU DHABI, UAE, was the date set for another edition of the World Pro Championship, the most important tournament in the AJP (Abu Dhabi Jiu-Jitsu Pro) Tour federation calendar, one of the biggest and certainly the most widespread organization in the world of jiu-jitsu.
As per usual, the Abu Dhabi World Pro Professional Division (black belt) was set between 3 days: Day 1 being the country qualifiers/trials (check results here), Day 2 as the main tournament, and the finals being set for Day 3. Below is the BJJ Heroes report for the main tournament & the finals.
MALE 56KG
One of the most exciting divisions in the event with no shortage of contenders. Many had Thalison Soares (AOJ) as the favorite coming into the big show and the young Brazilian (currently residing in Australia) did look excellent early on in his win over Scotland's prodigy, Shay Montague.
Thalison's second match was against former Cicero Costha teammate, Yuri Hendrex, one of the rising stars of the sport. Hendrex was able to steal the win and advance to the final.
UAE grappling star Zayed Alkatheeri had a tremendous performance in the opening round, placing 22 points on the scoreboard. He went on to defeat Kazakhstan's Samat Aitpanbet on his way to the final but was unable to double down on his 2022 feat and win the World Pro title again, losing to the Dark Horse, Yuri Hendrex in a tight match.
Semi-Final:
– Yuri Hendrex def. Yaroslav Rudenko via 3×1
– Zayed Alkatheeri def. Samat Aitpanbet via 5×4
Final:
– Yuri Hendrex (BRA) def. Zayed Alkatheeri (UAE) via 3×1
3rd Place:
– Thalison Soares (BRA)
MALE 62KG
Two of the most exciting athletes in the light-featherweight division, Meyram Maquine and Khaled Alshehi cemented their claim to being the sport's elite by making it through to the final. Maquine had the toughest side of the bracket, withstanding two of his countrymen, namely Leonardo Mario (one of the highest ranked athletes on the AJP circuit) and rising star Marcos Froede as well as the experienced Frontline team member Huseyn Abaszada.
In the final, Khaled did put up a good fight against Meyram's lighting fast passing, using the spider-guard to slow down the Manaus native but not enough to steal the gold medal.
Semi-Final:
– Meyram Maquine def. Leonardo Mario via 5×3
– Khaled Alshehi def. Sultan Alowais via 10×2
Final:
– Meyram Maquine (BRA) def. Khaled Alshehi (UAE) via 1×0
3rd Place:
– Marcos Froede (BRA)
MALE 69KG
It was a division with a few upsets, but none bigger than Dzhimsher Razmadze's (Georgia) win over Israel Sousa, arguably the upset of the tournament. Spider-Guard wizard, Sebastian Serpa of Team USA looked fantastic on his way to the final with very tough matches, all won with narrow margins, a testament to the toughness of his side of the bracket with big names such as Florian Bayili – Belgium's rising star, and former IBJJF Pan champion Thiago Macedo. Always the strategist, Diego Sodre had a smooth way into his second AJP World Pro gold medal. Not particularly fun to watch, but very, very efficient.
Semi-Final:
– Diego Sodre def. Jefferson Fagundes via 9×4
– Sebastian Serpa def. Thiago Macedo via 2×1
Final:
– Diego Sodre (BRA) def. Sebastian Serpa (USA) via 3×0
3rd Place:
– Jefferson Fagundes (BRA)
MALE 77KG
A fantastic run by "Paquito" of Portugal, an athlete who spent nearly 4 years away from competitive jiu-jitsu! Ramalho returned in full form with a flawless run towards the final, with 4 wins and 4 submissions. Interestingly, Pedro met Lucas Protasio in the final, the 2022 champion who is from Brazil, but currently also lives in Portugal, training under the instruction of former 9x world champion, Ricardo Vieira.
The final was a very even affair with Paquito playing from his back, working his dangerous Spider-Guard game against Protasio's dynamic passing. Neither athlete could gain an advantage over the other.
Semi-Final:
– Lucas Protasio def. Andre Cantanhede via 2×1
– Pedro Ramalho def. Nicolas Shiromizu via submission
Final:
– Pedro "Paquito" Ramalho (POR) def. Lucas Protasio (BRA) via decision
3rd Place:
– Mathias Luna (BRA)
MALE 85KG
Two of the most exciting athletes on the roster made it through to the final with fun performances. Uanderson had one of the most beautiful submission wins of the tournament against Faris Ben-Lamkadem, a harai-goshi straight into an armbar. Highlight-worthy move for a semi-final, not something we see often.
On the other side of the bracket was Portuguese veteran, Bruno Lima. The AMA team representative is not one of the most active players on the international circuit, but when he does compete, he makes a difference as he proved last year with a silver medal in the World Pro at 94-kilogram division. This year, the Lisbon native had 3 matches and 2 submissions on his way to the final where he met the tournament favorite, Ferreira. Bruno was able to nearly submit Ferreira from the back when the Brazilian attempted a flying armbar and lost the scramble early in the match. Ferreira managed to add some points to the scoreboard to even things out, but near the end, Bruno managed to pass the guard and put a stamp on the division.
Semi-Final:
– Uanderson Ferreira def. Faris Lamkadem via armbar
– Bruno Lima def. Paulo Ilias via 2×2
Final:
– Bruno Lima (POR) def. Uanderson Ferreira (BRA) via 8×3
3rd Place:
– Faris Ben-Lamkadem (ENG)
MALE 94KG
The son of the legendary Pe de Pano making waves on the international circuit. Renan Cruz seldomly competes but is always entertaining when he does as shown at this year's edition of the AJP World Pro. Cruz had solid matches on his way to the final where he met the fast and dangerous, well-rounded skills of Fellipe Andrew. Cruz was able to stifle the work of Andrew for a long time and make it very even, but a last-second slip attempting to come up in a half-guard sweep let his foot exposed for a second and that was all Fellipe needed to make it count. Fun final.
Semi-Final:
– Renan Cruz def. Adrian Sebastian via submission
– Fellipe Andrew def. Catriel Oliveira via triangle
Final:
– Fellipe Andrew (BRA) def. Renan Cruz (USA/BRA) via toe hold
3rd Place:
– Marco Carrozzino (BRA)
MALE 120KG
We referenced Russia's Anton Sleznev impressive qualifier round and said he would be a force in this year's main event, and he proved us right. Sleznev took out three of the biggest names on the World Pro, namely Eldar Rafigaev, Anton Mikenko, and the 2023 IBJJF brown belt world champion, Nicholas Maglicic. In the final, Anton met Felipe Bezerra, a poor match-up for the Russian's skillset, a style reliant on accomplishing top position. Being a former Brazilian National Judo Team member, Bezerra is a very hard man to take down and extremely efficient at taking other people down. This was indeed where Felipe gained an advantage over the Russian, by taking him down and dominating from the top.
Semi-Final:
– Felipe Bezerra def. Yatan Bueno via decision
– Anton Seleznev def. Nicholas Maglicic via 4×0
Final:
– Felipe Bezerra (BRA) def. Anton Sleznev (RUS) via 6×1
3rd Place:
– Yatan Bueno (BRA)
FEMALE 49KG
Another flawless performance by Mayssa Bastos with big numbers on the scoreboard and a tough battle with 2022 World Pro champion, Brenda Larissa.
Semi-Final:
– Mayssa Bastos def. Brenda Larissa via 1×0
– Margarita Ochoa def. A. Leonovich via 9×0
Final:
– Mayssa Bastos (BRA) def. Margarita Ochoa (PHL) via baratoplata
3rd Place:
– Brenda Larissa (BRA)
FEMALE 55KG
Total dominance by the Brazilians in the female division was embodied in Anna Rodrigues of Dream Art. Rodrigues did have a tough battle with the 2022 Purple Belt World Pro champion, Tamara Toros. Her toughest challenge throughout the tournament.
Alexa Yanes of Rodrigo Pinheiro JJ also showed how much she has grown in the black belt division, taking out tough players of the international circuit using her flexible guard. In the final Yanes did show excellent guard retention but ended up losing by 5 advantages (points in the AJP ruleset) to the 2022 champion (and now also the 2023 champion) Anna Rodrigues.
Semi-Final:
– Alexa Yanes def. M. Ganbaatar via 4×1
– Anna Rodrigues def. Tamara Toros via 5×4
Final:
– Anna Rodrigues (BRA) def. Alexa Yanes (USA) via 5×0
3rd Place:
– Gabriela Pereira (BRA)
FEMALE 62KG
The armbar queen, Julia Alves continues her reign in the lightweight division. Another solid performance overall by the GFT athlete, but great skills were shown by Bulgaria's Violeta Angelova, also a submission hunter through and through. In the final, Alves maintained her arm hunting skills alive with a very quick finish from the guard, around 30 seconds.
Semi-Final:
– Violeta Angelova def. Selma Vik via submission
– Julia Alves def. Zaferia Panagiotarakou via 4×0
Final:
– Julia Alves (BRA) def. Violeta Angelova (BUL) via armbar
3rd Place:
– Yara Kakish (JOR)
FEMALE 70KG
All eyes were on London, England's brown belt star in the making, Nia Blackman. Blackman has been tearing up through the IBJJF circuit as a brown belt – as she did as a purple belt. She had the chance to test her skills against some of the toughest black belts on the planet this weekend and she did extremely well, beating some of the top athletes in the division.
On the other side of the bracket was the always entertaining, Ingridd Alves of the Dream Art/Guigo JJ coalition. Ingridd had two tough matches on her way to the final, including a win over the 2022 champ, Izadora. Against Blackman, Alves started losing the match from a guard pull but was able to turn the score in her favor with a sweep, cementing her place as the #1 ranked female athlete in the AJP circuit.
Semi-Final:
– Nia Blackman def. Magdalena Loska via 5×3
– Ingridd Alves def. Izadora Cristina via 4×2
Final:
– Ingridd Alves (BRA) def. Nia Blackman (ENG) via 2×1
3rd Place:
– Izadora Silva (BRA)
FEMALE 95KG
This was the smallest division in the tournament. 2 matches in total, the 3rd being another in the long-lasting rivalry between Yara Soares and Gabrieli Pessanha. The 19th match between these two competitors at black belt since 2019, 16 of those being finals.
Roun-Robin:
– Yara Soares def. Yasmira Dias via 2×0
Final:
– Gabrieli Pessanha (BRA) def. Yara Soares (BRA) via straight ankle lock
3rd Place:
– Yasmira Dias