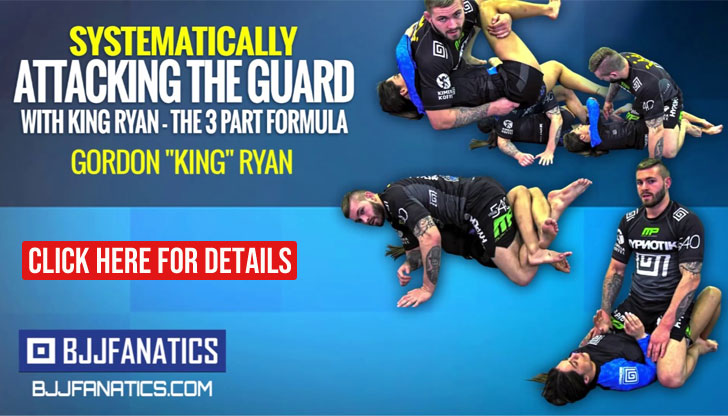 OCTOBER 7, 2018 a Sunday that ended one of the biggest fight weekends in recent memory with a huge jiu-jitsu tournament. After UFC 229, Quintet Grappling Challenge (3) and the IBJJF Los Angeles BJJ Pro, a stacked tournament with some of the biggest names in the sport took the stand for a "gi submission only" rules, the World Series of Grappling (WSOG).
This was the second edition of WSOG. After the last event went by slightly unnoticed, the promotors paired up with Flo Grappling, a good move for both parties, who were this way able to give the tournament the buzz it deserved.
The WSOG II awarded hefty cash prizes to the #1, #2 and #3 podium placers. This incentive brought forward an array of elite grapplers who stacked the promotion's under 180lbs and over 180lbs divisions.
As expected when competing under alien rulesets, the event delivered a few tough upsets and many high-level grappling exchanges. A true pleasure to watch.
The big star in the under 180lbs was Manuel Ribamar, whose evolution has taken another leap forward over these last few months. His game is sharp, his timing accurate and this has been showing on the mats. Ribamar went through an absolute "murderers row" on his way to the final and to the 20k winner prize. No easy matches in an epic day for Mr "Riba".
On the size up it was the current world champ Mahamed Aly who took the lead, going through a very talent dense division. Mahamed beat two big names of the Atos San Diego camp (Keenan and Braguinha) to take gold.
Below are the full results of each match in the brown + black belt divisions.
World Series Of Grappling 180lbs:
ROUND 1
– Gabriel Arges defeated Lucas Rocha via armbar
– Isaque Bahiense defeated J Watson via north south choke
– Edwin Najmi defeated Tarsis Humphreys via decision
– Johnny Tama defeated Dante Leon via decision
– Sergio Rios defeated Piter Frank via decision
– Rafael Junior defeated G. Bergami (N/A)
– Manuel Ribamar defeated Jaime Canuto via decision
1/8 FINAL
– Gabriel Arges defeated I. Almeida via decision
– Victor Silverio defeated I. Jennings via cross choke
– Manuel Ribamar defeated Leonardo Lara via decision
– Jonnata Gracie defeated Johnny Tama via choke from back
1/4 FINAL
– Gabriel Arges defeated R. Junior via decision
– Manuel Ribamar defeated Sergio Rios via decision
– Vitor Silverio defeated Isaque Bahiense via decision
– J. Gracie BYE
SEMI FINAL
– Vitor Silverio defeated J. Gracie via decision
– Manuel Ribamar defeated Gabriel Artes via decision
3RD PLACE
– Gabriel Arges defeated Jonnata Gracie via choke from back
FINAL (best of 3)
– R1 Manuel Ribamar defeated Vitor Silverio via decision
– R2 Manuel Ribamar defeated Vitor Silverio via decision
– R3 Manuel Ribamar defeated Vitor Silverio via decision
World Series Of Grappling +180lbs:
ROUND 1
– Gustavo Elias defeated L. Villareal via submission
– Vitor Hugo defeated Kevin Casey via submission
– Gustavo Batista defeated Colton Tyler Vaughn via decision
1/8 FINAL
– Max Gimenis defeated Casey Hellenberg via decision
– Raul Jimenez defeated N. Barreto via submission
– Gustavo Elias defeated Vitor Oliveira via armbar
– Gustavo Batista defeated Yuri Simoes via decision
– Kaynan Duarte defeated Nicholas Meregali via decision
– V. Hugo defeated R. Evangelista via decision
– Mahamed Aly BYE
1/4 FINAL
– Mahamed Aly defeated Max Gimenis via submission
– Keenan Cornelius defeated R. Jimenez via armbar
– Gustavo Batista defeated Gustavo Elias via decision
– Kaynan Duarte defeated Vitor Hugo via decision
SEMI-FINAL
– Mahamed Aly defeated Keenan Cornelius via split decision
– Gustavo Batista defeated Kaynan Duarte via decision
3RD PLACE
– Keenan Cornelius defeated Kaynan Duarte via decision
FINAL
– R1 Mahamed Aly defeated Gustavo Batista via decision
– R2 Mahamed Aly defeated Gustavo Batista via decision
– R3 Mahamed Aly defeated Gustavo Batista via decision