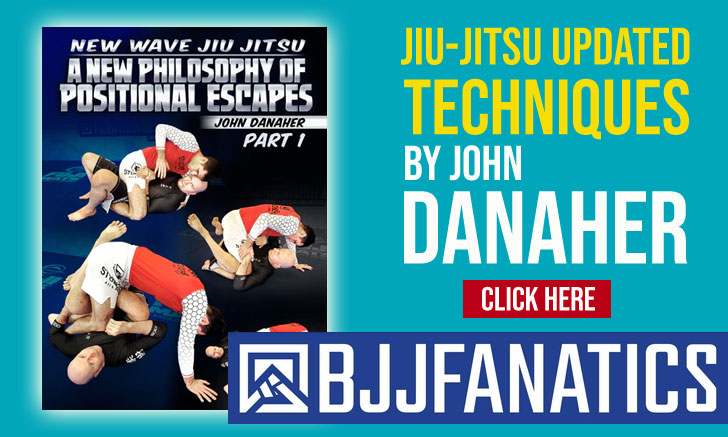 THIS WEEKEND marked the return of the Abu Dhabi Grand Slam to Rio de Janeiro, Brazil. As per usual, the ADGS was set in the Arena Carioca where some of the country's biggest stars met for another spectacular event, a show filled with upsets and big matches.
The Abu Dhabi Grand Slam Rio de Janeiro saw:
– 141 Male Matches (adult, black belt)
– 56 Female Matches (adult, brown & black belts)
– 37 Submissions in the Male Division (26%)
– 20 Submissions in the Female Division (38%)
Check each category of the adult black belt divisions below.
56-KILOGRAM / MALE
Felipe Pena's pupil, Oziel Santos was the star of this 56kg division. 3 matches & 3 wins for Oziel in a division that lacked a bit of the excitement seen in other categories. Only one submission in the whole weight class.
Final:
– Oziel Santos def. Faris Kashmeeri via 2×0
3rd Place Match:
– Welison Fernandes def. Frederico Guimaraes via 5×4
62-KILOGRAM / MALE
Although slightly absent from the IBJJF World Championship last weekend, on Brazilian soil, team Cicero Costha is still showing its strength with three men reaching the semi-finals of the Grand Slam, Rio tournament. All belong to the new generation of athletes being developed by the world-famous camp.
Out of this very even category, talent-wise, the excellent Leonardo Mario came out on top in dominant fashion, making a challenging task look easy. Definitely, an athlete to keep your eyes on if you are a fan of the lighter weights.
Final:
– Leonardo Mario def. Wagner Chrispim via RNC
3rd Place Match:
– Jefferson Fagundes by WO (Marcos Froede injured in repechage match)
69-KILOGRAM / MALE
An excellent presentation by team Melqui Galvao's rising black belt, Alessandro Botelho, who beat another name on an upwards trajectory in Matheus Onda of Barbosinha.
Final:
– Alessandro Botelho def. Matheus Onda via 2×2
3rd Place Match:
– Marlus Salgado def. Higor Lima via submission
77-KILOGRAM / MALE
There were many tough divisions in this tournament and the 77-kilos one was certainly at the top of the pile in that regard. The weight class's favorite, Luiz Paulo, did come out on top but, arguably, the competitor who came out with the most praise was Leandro Rounaud of team Fratres. Leandro showed some of the fanciest moves of the tournament, including a superb loop choke over former Brazilian Nationals silver medalist Wallisson Oliveira. A very promising campaign by the young athlete.
Final:
– Luiz Paulo def. Leandro Rounaud via 3×0
3rd Place Match:
– Luiz Santos def. Wallisson Oliveira via 3×2
85-KILOGRAM / MALE
Much like it happened in the 77-kg weight class, the favorite – in this case Uanderson Ferreira – did come out with a gold medal but it was the silver medalist who came out with his stock at a higher level than that which he came. Despite this being his black belt debut, Pedro "Bolo" Silva, the 2023 brown belt IBJJF world bronze medalist did very well here with 5 matches and 4 victories over seasoned opponents, while his loss over one of the top #5 athletes in the world at this weight, was due to a very suspect advantage in the favor of the favorite, Ferreira.
Final:
– Uanderson Ferreira def. Pedro Silva via 4×3
3rd Place Match:
– Alex Munis def. Leonardo Souza via Estima lock
94-KILOGRAM / MALE
The new star on the rise is most definitely Marcos Carrozzino, an outstanding talent waiting to be tested at the highest level. Carrozzino is aggressive, has great takedowns, and has solid passing as expected from a GFTeam student. After winning the Grand Slam in Abu Dhabi, this weekend Marcos returned to gold with 4 tough matches against very strong opposition such as Rider Zuchi and Vinicius Liberati
Final:
– Marcos Carrozzino def. Vinicius Liberati via 1×0
3rd Place Match:
– Javier Barter def. Davi Souza via choke from the back
120-KILOGRAM / MALE
An easy day for the Fratres team duo, Yatan Bueno and Luis Cantareira who dominated the division.
Final:
– Yatan Bueno & Luis Cantareira closed the division for Team Fratres
3rd Place Match:
– Felipe Bezerra def. Guilherme Lambertucci via 2×0
49-KILOGRAM / FEMALE
A spectacular day for Argentina's Eliana Carauni of Positive Jiu-Jitsu. We had seen Carauni's talent on full display at the Brazilian Nationals this year, but this was a step up for the roosterweight who took out one of the #3 competitors in the world at this weight class in Brenda Larissa.
Final:
– Eliana Carauni def. Brenda Larissa via decision
3rd Place Match:
– Jessica Caroline def. Maria Abreu via Loop choke
55-KILOGRAM / FEMALE
Two brown belts in the final of a stacked division, a sign of the growth of women's jiu-jitsu, particularly in these lighter-weight classes.
Final:
– Bia Campos def. Evellyn Azevedo via 3×1
3rd Place Match:
– Ana Schmitt def. Milene Silva via submission
62-KILOGRAM / FEMALE
What a day for the GFTeam trio, Vitoria Vieira, Maria Delahaye, and Julia Alves. Wins and a whole lot of armbars. 7 matches between these 3 athletes and 5 submissions (all armbars). Despite being from the same team, these athletes competed against each other "for real" at the event, meaning, the semi-final and final clashes between Vitoria Vieira and Julia Alves as well as Vitoria Vieira and Maria Delahaye were not friendly matches between teammates.
Final:
– Vitoria Vieira def. Maria Luisa Delahaye via toe hold
3rd Place Match:
– Julia Alves def. Beatriz Mendonca via 13×0
70-KILOGRAM / FEMALE
Although a bit unlucky on the international circuit, with a silver medal at the Pan tournament and a quarter-finals performance at Worlds, Alves continues to be very successful on national ground as this gold medal performance would attest. No submissions this time around, but 3 wins over solid opponents.
Final:
– Ingridd Alves def. Thata Silva via DQ (knee-reaping)
3rd Place Match:
– Vitoria Nogueira def. Leticia dos Santos 1×0
95-KILOGRAM / FEMALE
Final:
– Isa Lemos def. Roberta Ribeiro
3rd Place Match:
– Tamiris Silva def. Stephanie Costa