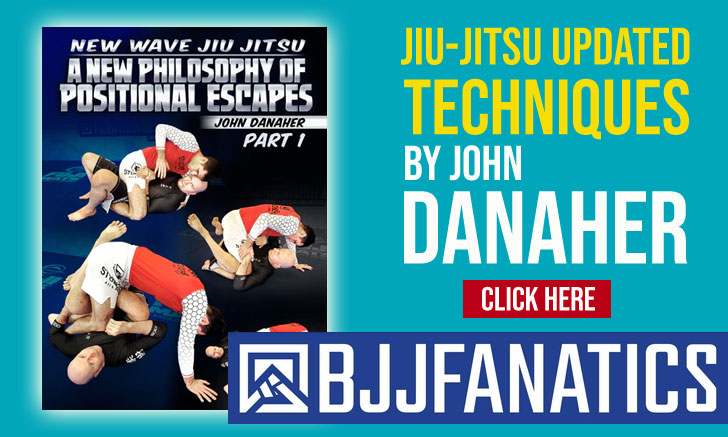 Always look at life's events from a positive angle, turn positivity into a reality in life. – Carlos Gracie
People who practice jiu jitsu often refer to it as an "addiction". Though addiction can certainly describe our little grappling dependence, the word carries a certain negative connotation, one that doesn't totally transcribe to this life changing activity.
Throughout the 16 to 17 years I've been practising this martial art/sport, I've come across some truly philanthropic people, more than in any other martial art, business or activity to which I've been connected. Some of those people were mentioned on the "Jiu Jitsu Citizens" piece, written a while back, but many remain unnamed. More recently I bumped into this little TED talk by Jon Thomas and discovered his heartfelt project "Tap Cancer Out".
As explained to me by Oliver Chan (TCO's director of partnerships), Jon decided to work towards designing something constructive to battle one of the worst afflictions of our times, after losing a good friend and his nephew to glandular carcinoma and leukemia.
After plenty of thought and a few failed attempts, Thomas chose to seek the help of one of the most engaging communities in combat sports, the jiu jitsu crowd. With BJJ on his sights, Jon developed the revolutionary idea for the aforementioned Tap Cancer Out organization, which he kick started back in 2011.
With the help of the grappling community, Tap Cancer Out became a very successful nonprofit organization in a relatively short amount of time, raising awareness and funds for cancer fighting institutions. Those funds were raised through tournament hosting, but also through direct donations, merchandise sales and sponsorships.
This winning recipe allowed Thomas and his team to raise and donate an excess of $326,000 in 4 years, having first partnered with the Leukemia and Lymphoma Society (2012-2013) where they were actually awarded the Chairman's Citation for their efforts (2014) by raising $85,000.
For the past couple of years (2014-15) Tap Cancer Out partnered with the St. Baldrick's Foundation, where they exceeded their previous record, raising $236,000, also providing a grant to four individual researchers through their "Tap Cancer Out & St. Baldrick's Research" fund.
The plan for 2016 is to keep raising the bar, and it looks like they are headed that way. Tap Cancer Out recently partnered with the Pancreatic Cancer Action Network, with whom they look to help double the survival rate of the disease's victims by 2020 through their funding program. With this objective in their sights TCO's next tournament is taking place on Saturday, April 23rd at the Bunnell High School in Connecticut – USA, an event you won't want to miss (registrations close on Tuesday, April 19th at 12pm).
The Tap Cancer Out BJJ circuit has a yearly schedule in locations such as an Diego, CA (Winter BJJ Open), Stratford CT (Spring BJJ Open), and Boston, MA (Summer BJJ Open), the latter taking place in August 2016.
More info: tapcancerout.org
The Tap Cancer Out team consists in this group of awesome individuals:
– Jon Thomas (student of Luigi Mondelli) – co-founder of TCO
– Becky Thomas – co-founder of TCO
– Oliver Chan (student of Josh Griffiths) – director of partnerships for TCO
– Mark Amoroso – director of finance
– Pat Walsh – board member
– Luigi Mondelli – board member
– Carlos Lobato – board member