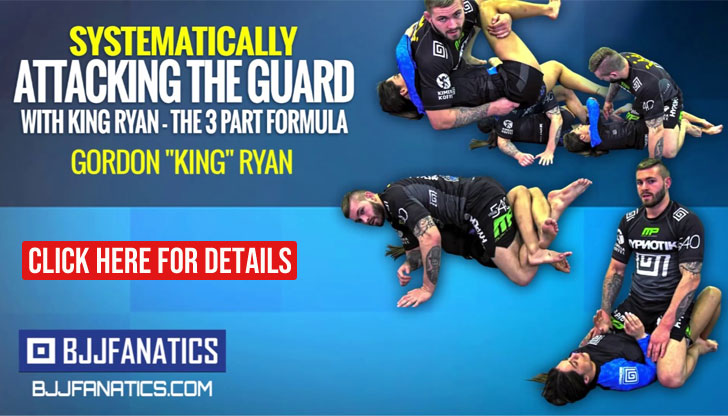 Darson Hemmings is a Jamaican/Canadian black belt in Brazilian jiu jitsu by Jorge Britto, being the first athlete of Caribbean origin to compete in the ADCC. Hemmings is also one of the most accomplished Canadian competitors of his generation with medals at tournaments such as the World No-Gi Championship, European Open and Pan American Championship.
Darson Hemmings Jiu Jitsu
Full Name: Darson Barrington Hemmings
Nickname: n/a
Lineage: Mitsuyo Maeda > Carlos Gracie > Helio Gracie > Royler Gracie (> Vini Aieta/Saulo Ribeiro) > Jorge Britto > Darson Hemmings
Main Achievements:
World No-Gi Champion (2013 purple)
European Open Champion (2014 brown)
Pan American Champion (2013 brown)
ADCC US Trials Champion (2013)
European Open Championship Runner-up (2015 brown)
Pan American Championship Runner-up (2013 brown)
Favorite Position/Technique: Berimbolo/No Arm (armless) Triangle
Weight Division: 64kg/141lbs
Team/Association: Ribeiro JJ
Darson Hemmings Biography
Darson Hemmings was born on September 22,1989 in Montego Bay – Jamaica, but moved to Canada (London, Ontario) when he was three years old (1991).
Growing up Darson felt an early connection with martial arts, joining the Kobra Karate school when he was 9. Later, in high school, Hemmings added wrestling and mixed martial arts (MMA) to his training routine.
Hemmings' introduction to No-Gi jiu jitsu was made by coaches Sam Zakula and Misha Cirkunov at the Xtreme Couture gym in Ontario. Darson eventually left Xtreme Couture going through a sequence of different gyms, training firstly with ADCC veteran Rob Dicenso (who awarded Darson his purple belt) and eventually travelling to the states where he trained with another ADCC veteran in Ryan Hall.
His decision to travel to the US and train full time with Hall reaped dividends when Darson earned his spot at the ADCC finals in Beijing, after winning the North American trials while "just" a purple belt (October 2012). Ryan Hall was also the instructor who initiated Darson in jiu jitsu with the gi.
Darson also spent time training under Shawn Williams' tutelage, who promoted Hemmings to brown belt. Later Hemmings returned to Canada, joining the Toronto BJJ academy, where he had a tremendous brown belt campaign, earning medals in two of the top 3 tournaments in the IBJJF circuit (Pan American and European Open Championships).
On December 5, 2015 Darson Hemmings earned his black belt from Toronto BJJ's head coach, Jorge Britto.
Darson Hemmings Grappling Record
5 WINS
BY POINTS


BY ADVANTAGES




BY SUBMISSION




BY DECISION




BY PENALTIES




BY DQ



2 SUBMISSIONS WINS
14 LOSSES
BY POINTS


BY ADVANTAGES




BY SUBMISSION




BY DECISION




BY PENALTIES




BY DQ



2 SUBMISSIONS LOSSES
#214eb8
Arm in Ezekiel
50
1
Darson Hemmings Fight History
ID
Opponent
W/L
Method
Competition
Weight
Stage
Year
9020

Victor Paschoal

L
Pts: 2x2, Adv
San Jose Open
70KG
SF
2016
9253

Marcio Andre

Marcio Andre
L
Pts: 11x0
Pan American
70KG
4F
2016
9467

Gianni Grippo

Gianni Grippo
L
Pts: 4x4, Adv
NY Spring Open
76KG
SF
2016
9692

Lucas Pinheiro

Lucas Pinheiro
L
Pts: 6x4
San Antonio Open
64KG
F
2016
9708

Manuel Ribamar

Manuel Ribamar
L
Arm in Ezekiel
San Antonio Open
ABS
R1
2016
11285

Christopher Kriebel

L
Armbar
Montreal Open
64KG
F
2016
11287

Jarod Lawton

L
Referee Decision
Montreal Open
ABS
F
2016
13530

Rodnei Barbosa

Rodnei Barbosa
L
Points
Boston SM. Open
64KG
4F
2017
14399

Kevin Mahecha

Kevin Mahecha
L
Pts: 2x2, Adv
BJJ NY Pro
70KG
R1
2017
15343

Arnaldo Maidana

Arnaldo Maidana
L
Pts: 0x0, Adv
Pan American
ABS
R1
2018
15367

Joao Miyao

Joao Miyao
L
Pts: 10x0
Pan American
64KG
4F
2018
16442

E. Yezeguie

L
Pts: 6x4
World Champ.
64KG
R1
2018
17288

Kaynan Duarte

Kaynan Duarte
L
Points
Las Vegas Open
ABS
4F
2018
17338

Fabricio Barbarotti

Fabricio Barbarotti
L
Referee Decision
Toronto Open
82KG
F
2018
9019

Rick Slomba

W
Pts: 4x2
San Jose Open
70KG
4F
2016
9248

Rick Slomba

W
Pts: 0x0, Adv
Pan American
70KG
8F
2016
9466

Alexandre Bezerra

W
Ankle lock
NY Spring Open
76KG
4F
2016
11284

Andre Monteiro

Andre Monteiro
W
Points
Montreal Open
64KG
SF
2016
11286

John Rickel

W
Darce choke
Montreal Open
ABS
SF
2016
Darson Hemmings vs Ryan O'Shea