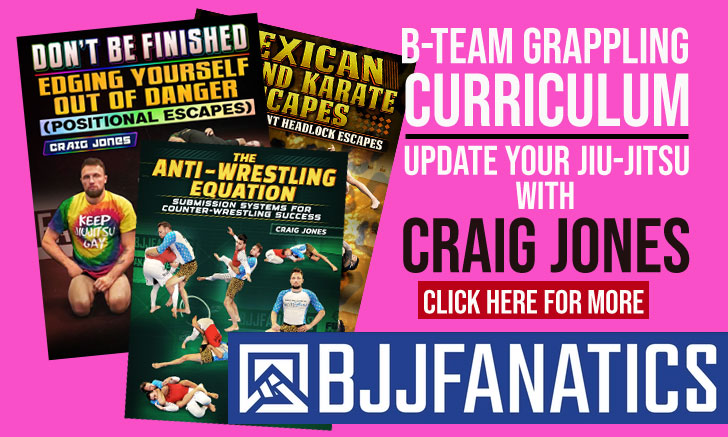 Marcel Fortuna, also known as "Mãozinha", is a Brazilian jiu jitsu black belt under Alexandre de Souza (Pop), and a professional mixed martial arts (MMA) fighter. Having conquered an IBJJF World title representing the Gracie Florianópolis team (2007), Fortuna would later join the famous Ralph Gracie's academy in San Francisco – California (2009), with whom he started his MMA career, while still keeping active within the local grappling circuit.
Marcel Fortuna Jiu Jitsu
Full Name: Marcel Fortuna
Nickname: "Mãozinha" translates to "little hand" in Portuguese. The reason behind the nickname was not totally disclosed.
Lineage: Mitsuyo Maeda > Carlos Gracie > Helio Gracie > Crolin Gracie > Alexandre de Souza > Marcel Fortuna
Main Achievements:
World Champion (2007 brown)
Pan American Champion (2010)
European Open Champion (2008)
Brazilian National Champion (2007 brown)
San Francisco Open Champion (2012)
Abu Dhabi World Pro Trials Champion – San Diego (2012)
World Championship Runner-up (2005 purple)
Brazilian Championship Runner-up (2009)
World Championship 3rd Place (2008)
World No-Gi Championship 3rd Place (2009)
Pan American Championship 3rd Place (2008)
Favorite Position/Technique: Armbar
Weight Division: Super Pesado (100kg/221bs)
Team/Association: Ralph Gracie Academy
Marcel Fortuna Biography
Marcel Fortuna was born on the 22nd of October, 1985 in Tubarão a small municipality in the state of Santa Catarina, Brazil.
While growing up Marcel's family moved throughout the state, in towns such as Criciuma and Laguna where Fortuna initiated his martial arts training, through karate and capoeira.
At the age of 16, now back in Tubarão, Marcel gave jiu jitsu a try by joining Glauco Machado's academy (a former student of Crolin Gracie) who owned an academy near Fortuna's high school. Glauco would promote Fortuna all the way to purple belt, a time when Marcel had to move to Santa Catarina state capital – Florianópolis, to further his studies.
In Florianópolis Marcel Fortuna joined one of the most well known gyms in the state, another affiliate of Crolin Gracie's franchise, led by Alexandre "Pop" de Souza.
In 2007 Marcel travelled to the United States as a brown belt, to compete in the IBJJF World Jiu Jitsu Championship together with his good friend Tony Eduardo. Marcel won the prestigious tournament and his black belt, tied by Bruno "Mamute" at the request of Alexandre de Souza.
After the World Championship Tony Eduardo continued travelling around the globe while Marcel returned to Florianópolis to finish his degree. In 2009 Eduardo returned to Brazil for a short while, though long enough to convince Marcel to move with him to California. There, in San Francisco, Fortuna settled and joined Ralph Gracie's gym with the objective of pursuing a career in mixed martial arts (MMA), a career he initiated in 2011.
Marcel Fortuna Grappling Record
19 WINS
BY POINTS


BY ADVANTAGES




BY SUBMISSION




BY DECISION




BY PENALTIES




BY DQ



3 SUBMISSIONS WINS
12 LOSSES
BY POINTS


BY ADVANTAGES




BY SUBMISSION




BY DECISION




BY PENALTIES




BY DQ



4 SUBMISSIONS LOSSES
Marcel Fortuna Fight History
ID
Opponent
W/L
Method
Competition
Weight
Stage
Year
1862

Andre Galvao

Andre Galvao
L
Pts: 4x2
Pan American
ABS
8F
2008
1882

Roberto Abreu

Roberto Abreu
L
Adv
Pan American
100KG
SF
2008
1965

Braga Neto

Braga Neto
L
Kimura
World Champ.
100KG
SF
2008
1980

Rafael Lovato

Rafael Lovato
L
Armbar
World Champ.
ABS
R1
2008
2370

Gabriel Vella

Gabriel Vella
L
Pts: 2x0
World Champ.
O100KG
4F
2009
2431

Rafael Lovato

Rafael Lovato
L
RNC
NoGi Worlds
100KG
SF
2009
2453

Braga Neto

Braga Neto
L
Points
California Open
ABS
SF
2010
2466

Rafael Barbosa

Rafael Barbosa
L
Pts: 6x0
AZ Open
ABS
F
2010
2586

Rodrigo Cavaca

Rodrigo Cavaca
L
Triangle
Pan American
ABS
4F
2010
2722

Roberto Alencar

Roberto Alencar
L
Pts: 2x2, Adv
World Champ.
100KG
4F
2010
3815

Antonio Carlos

Antonio Carlos
L
N/A
World Pro.
99KG
4F
2012
5431

Osvaldo Moizinho

Osvaldo Moizinho
L
Pts: 0x0, Adv
American Cup
ABS
F
2014
1856

Alessandro Oliveira

W
Points
European Open
100KG
SF
2008
1857

Hakim Gouran

W
Pts: 7x0
European Open
100KG
F
2008
1963

Unknown

W
Points
World Champ.
100KG
4F
2008
2465

Osvaldo Moizinho

Osvaldo Moizinho
W
Armbar
AZ Open
ABS
SF
2010
2479

Jarrod Bunch

W
Pts: 4x0
GQ UFC Expo
ABS
SPF
2010
2568

Bruno Bastos

Bruno Bastos
W
Pts: 2x2, Adv
Pan American
100KG
4F
2010
2572

Rodrigo Cavaca

Rodrigo Cavaca
W
Pts: 0x0, Adv
Pan American
100KG
SF
2010
2579

Rodrigo Carvalho

W
N/A
Pan American
ABS
R1
2010
2583

Otavio Sousa

Otavio Sousa
W
Pts: 3x0
Pan American
ABS
R2
2010
3719

Leo Machado

W
Points
SF Open
100KG
SF
2012
3721

James Puopolo

James Puopolo
W
Points
SF Open
100KG
F
2012
3722

Gustavo Dias

Gustavo Dias
W
Points
SF Open
ABS
4F
2012
3731

Gustavo Dias

Gustavo Dias
W
Pts: 6x0
SD World Trials
O92KG
F
2012
4349

Eliot Kelly

Eliot Kelly
W
Pts: 2x0
US Open XVIII
ABS
4F
2013
4350

Alessandro Ferreira

W
Pts: 0x0, Adv
US Open XVIII
ABS
SF
2013
4351

Samir Chantre

Samir Chantre
W
Armbar
US Open XVIII
ABS
F
2013
4356

Marcos Tomé

W
Armbar
US Open XVIII
100KG
F
2013
4357

Ryan Beauregard 

W
Pts: 6x2
Southwest Classic
92KG
RR
2013
4359

Ryan Beauregard 

W
Points
Southwest Classic
92KG
F
2013
Marcel Fortuna vs Jarrod Bunch