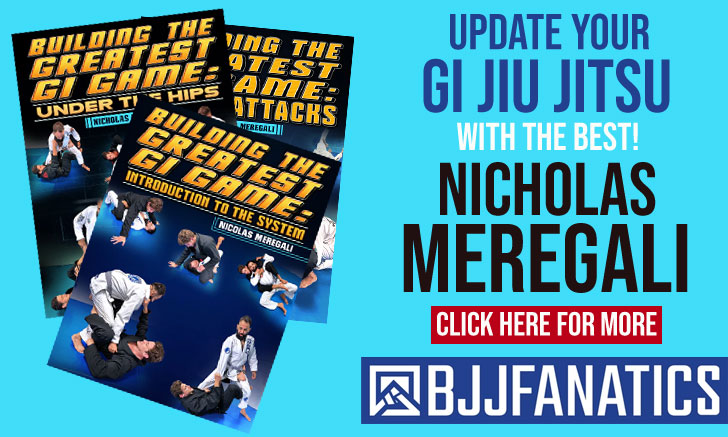 Huanderson Pavão is a Brazilian Jiu Jitsu 3rd degree black belt and Luta Livre master from the Grapple Fight Team (former Gama Filho). An important figure of the Grappling Fight Team roster, Pavao has a wealth of experience in many different branches of the fight game with wins in BJJ, Luta Livre and having fought at the bigger stages of MMA such as the Japanese organization, Shooto, where he fought Takanori Gomi.
Huanderson Pavao in Detail
Full Name: Huanderson Serafim Pavão
Lineage: Mitsuyo Maeda > Luiz França > Oswaldo Fadda > Monir Salomão > Julio Cesar Pereira > Huanderson Pavao
Main Competitive Achievements:
Brazilian National Inter Team Champion (1997 Blue, 1999 Purple)
Silver Medallist at the International World Master Championship (2006 Black Belt)
3x Rio de Janeiro State Champion (2006 and 2003 Black, 1999 Blue)
Brazilian Champion in Luta Livre (2000)
2x Ranked Number 1 in Rio de Janeiro State – Jiu Jitsu (2003 and 2006 Black)
Weight Category: Peso Leve (76kg-167lbs)
Favourite Technique/Position: Guard Passing and "Guilhotina"
Team/Association: GFTeam (Grappling Fight Team)
Huanderson Pavao Biography
Huanderson Pavao was born on the 31st of August, 1976 in Rio de Janeiro – Brazil. He started practicing martial arts with his cousin (famous MMA fighter Alexandre "Pequeno" Nogueira), and the martial art chosen was "Luta Livre Esportiva" a form of submission wrestling enrooted in Brazilian culture. His coach was the also famous Eugenio Tadeu.
The Luta Livre gym was far away from his house, and after a while the long commute was no longer something Pavao could live with. He started looking for alternatives, but no Luta Livre academies were available close to him. Due to his friendship with Jiu Jitsu fighters who trained close by in a gym at Méier ("Paulinho" and Eduardo "Escopeta") Huanderson decided to give the gi work a try.
He then joined the Gama Filho team (today called GFTeam), and studied Jiu Jitsu under the legendary Mestre Julio César Pereira, Huanderson Pavao was 18 years old then. In 2000 (when Pavao as a purple belt) his cousin Alexandre "Pequeno" sent some video recordings of him fighting to a few fight promoters in Japan. The Japanese were amazed at this kid's potential and invited Huanderson to premiere in their organization, Shooto. Pavao's couldn't have asked for a more difficult opponent for his MMA debut as he faced "The Fireball Kid" Takanori Gomi, then a rising star in the Land of the Rising Sun. Pavao lost the fight by decision but got many positive props for the challenge. Unfortunately (for MMA fans) Pavao got offered a scholarship at the University to study law, and chose to finish his course rather then a career as a cage fighter.
After receiving his black belt in December 2001, Pavao dedicated a lot of his life to his academic degree. After that he spent a while in Europe (coaching) before returning to Brazil to train and coach at his team GFTeam.
GFTEAM – www.gfteam.com.br
Today Pavao displays his vast Gi and Nogi expertise all around the world (when he is not coaching at the GFTEAM Trainning Center). He is available for seminars, and if you need to contact him, you will find him at any of the following:
Email: [email protected]
Phone: +55 (21) 7848-9649
Facebook: Huanderson Pavão
Skype: huandersonpavao
Pavao Showing a Technique

Pavao Competing at Blue Belt