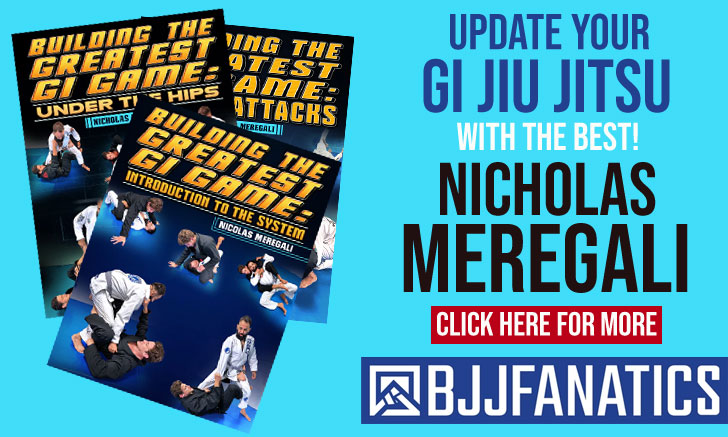 Andre Monteiro, also known as "Tim", is a Brazilian Jiu Jitsu black belt, from the Carlson Gracie lineage (under Francisco "Toco") who has medalled in important tournaments such as the Pan American (Gi and Nogi) and the Brazilian Nationals. Andre Monteiro is also a renowned coach, having built his career in from the United States a country he moved to in 2008.
Andre Monteiro Jiu Jitsu
Full Name: André Carvalho Monteiro
Nickname: "Tim" which is short for Tim Maia a famous Brazilian musician. The name started as a joke amongst his BJJ colleagues because he was short and chubby when he started training (much like Tim Maia).
Lineage: Mitsuyo Maeda > Carlos Gracie > Carlson Gracie > Francisco Albuquerque > Andre Monteiro
Main Achievements:
IBJJF World Masters Champion (2013)
IBJJF Pan American NoGi Champion (2011)
IBJJF European Champion (2017 Master 2)
IBJJF Miami Open Champion (2012 Master)
IBJJF Rome Open Champion (2013)
IBJJF NY Open Champion (2017 Master 1, 2013)
IBJJF NYC BJJ Pro Champion (2017/2014 Master)
IBJJF Boston Open Champion (2017 Master 1)
IBJJF European Masters 2nd Place (2017)
IBJJF World Masters 2nd Place (2017 Master 2)
IBJJF Pan American 2nd Place (2011)
IBJJF American Nationals 2nd Place (2008*)
IBJJF Miami Open 2nd Place (2012* Master)
IBJJF Munich Open 2nd Place (2014)
IBJJF Boston Open 2nd Place (2015)
IBJJF Atlanta Open 2nd Place (2015)
IBJJF NY Open 2nd Place (2017* Master 1)
IBJJF European Open 3rd Place (2013)
IBJJF European Open NoGi 3rd Place (2013)
IBJJF Pan American 3rd Place (2005)
UAEJJF Abu Dabhi Pro 3rd Place (2017)
CBJJO World Championshio 3rd Place (2014)
IBJJF NY Open 3rd Place (2016/2015 Master)
* Absolute
** Weight and absolute
Favourite Position/Technique: Half Guard ("Bolshoi" Sweep)
Weight Division: Peso Pena (70kg/154lbs)
Team/Association: Nova Geração/Revolution Team
Sponsor: Koral Fight co.
Andre "Tim" Monteiro Biography
Andre Monteiro was born on the 20th of July, 1981 inRio de Janeiro Brazil. He started practicing Jiu Jitsu when he was 10 years old because one of his friends Michel "Buiu" Porfirio had started grappling (Buiu also became a black belt in BJJ). Monteiro's first coaches were none other then Rodrigo Medeiros and Francisco "Toco" Albuquerque. The pair graduated Andre with his yellow and orange belts, but as Medeiros left to the United States, Master Toco took continued coaching "Tim" on his own. It was Albuquerque who awarded Andre Monteiro as a black belt on March, 2003.
In 2008 Andre Monteiro traveled to the United States to study English, he was supposed to stay in the US for 3 months in a high intensity training course, but after the course was finished, he was invited by a friend, who was involved in the fight game, to stay in the country as a BJJ instructor. Monteiro accepted and started coaching in San Antonio (Texas), later moving to a gym of his own.
Official Website: andretmbjj.com
Andre Monteiro vs Stephan "Pesadelo" Hall

Andre Monteiro vs Brandon Mullins