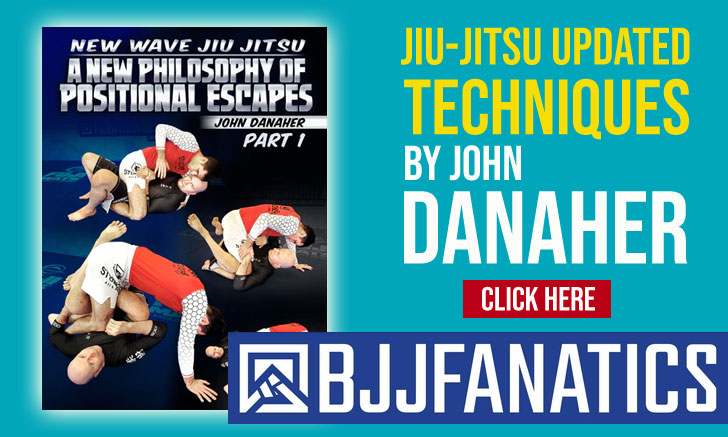 Since 1994 the IBJJF (then CBJJ) has taken over the rule book of Brazilian jiu jitsu, setting the standard for the sport's growing competitor base. Since the 1990's the sport aspect of jiu jitsu has gradually taken over the self defence side of the martial art, setting it's values on a point system based on positioning and control. On the backstage of this re-shaping of the jiu jitsu landscape, many sat back and accepted this fate as an inevitability, but not all.
One of the louder voices in the search for the perfect sporting format, against the standard, has been Rose Gracie. Rose is the daughter of 9th degree red belt Rorion Gracie and the granddaughter of the great Master Helio Gracie. Rose is also married to Javier Vazquez, one of the top grapplers of his generation. Rose and Javier have been leading the way of the (now) popular submission only competition format for a while, long before Metamoris, through their promotion, Gracie Tournaments.
We had a chat with Rose regarding her organization.
Rose Gracie of Gracie Tournaments: "We were fed up with the way jiu jitsu was evolving and the ridiculousness of the rules that are currently in place."
When and why did you start Gracie Tournaments?
We started in 2008 and we had a modified set of rules we were trying to follow, but because a lot of people were refusing to compete under those rules we decided to go on and follow the IBJJF rules set for some and a different rules set for others.
It wasn't easy and we felt quite a bit of resistance from all around which that didn't help, but it wasn't until the end of 2011 that I came to the deep realization within me that a change needed to be made in this sport and I knew for a fact that if I didn't just go for it against all odds no one else would.
I was having hard time following the IBJJF set of rules that first of all I didn't believe in it and second of all that I felt didn't support the true essence and beauty of the art. jiu jitsu is and will always be part of my life and who I am. Making these changes was very scary and honestly still is at times because we are literally learning from our mistakes and improving each and every year. My number one focus is always the competitor and I am glad I was able to give them another option.
We called a few of our closest friends and family like the Valente Brothers, Henry Akins, Steve Hordinski and Eddie Bravo to get their input in some of the rules and it was a crucial, I also reached out to Caio Terra and Herb Dean and they gave me some pointers too. All in all this was a collaboration of love for jiu jitsu from different views and minds. I am very happy with the outcome and I am even happier that others are following suit and giving their competitors an option.
How many competitions do you guys hold per year?
Currently we will be Doing 5
Gracie Nationals feb.: 7/8
Gracie Regionals Chicago may: 2/3
Gracie Regionals San Jose june: 13/14
Gracie Regionals Anaheim aug.: 22/23
Gracie worlds in Vegas: SEPTEMBER
When people read "Submission only" they see lengthy hour long matches. Explain to the readers your set up, the average time of your bouts, and the submission ratio at your tournaments?
Our finals are sometimes longer then that. Our format is that you have to submit to advance and you have to submit to win the finals.
We gave competitors from blue belt and up. A 15 minute time limit is set for a couple reasons, one being that this is not a real fight, it's a competition with time restrictions, and others to consider in that same setting, and second is that we absolutely love the mentality and sense of urgency that adds to the competitor, avoiding the dreadful stalling when the mentality of the competitor is that he needs to submit that opponent whithin 15 minutes to advance and make it to finals. It adds excitement. Just training for my competition makes their jiu jitsu better in every aspect.
The average match time is 6 minutes and we have a 90% submission rate.
And what of the rules, what is allowed and what isn't? Most jiu jitsu tournaments are very weary of leg locks and such, how is it with Gracie Tournaments?
Each division has its own set of rules, here are the Basics:
White Belts: not allowed to perform any leg locks or wristlocks of any kind.
Blue and Purple Belts: Straight footlocks and Kneebars as well as wristlocks are allowed.
Brown and Black: This division is allowed to perform all leg locks and has the fewest restrictions of all our divisions.
The more experienced the competition the more submissions they are allowed to do with minimal restrictions.
(see full rules at the bottom of the page).
And what of the kids, how do their rules fit in?
I wanted to create something comfortable for the kids so I called the Valente Brothers in Miami and asked them for suggestions with the kids format. They already have been hosting the friendship in-house tournaments following my grandpas Helio and Carlos philosophy for the kids so I just pretty much used their event as a strong foundation and just builded from there.
We are not trying to make world champions at 8 years old and my event is perfect for that grooming before they hit the big time.
So, no restrictions and still the tournaments manage to go on without crazy injury rates. What made you guys break the standard, what did you see that was most upsetting or wrong with the IBJJF rules?
We were fed up with the way jiu jitsu was evolving and the ridiculousness of the rules that are currently in place. More value was placed on positioning and sweeps than on submission attempts and finishing the matches.
Do you feel you've had the support of all the teams trying to push this set of rules?
Some teams don't want to change their training to adapt to our rules set. I feel that these rules best represent what jiu jitsu is supposed to be. I am so happy to be a part of the development of these rules. I feel we are making a huge positive change in the way jiu jitsu is practiced and how people compete. Shifting the focus from points and positioning to submissions will better our art and create what I like to call "True jiu jitsu Champions" and not "Point jiu jitsu Champions".
Who have been the greatest supporters of "Gracie Tournaments"?
Without a doubt Eddie Bravo and the 10th Planet family has been our greatest supporters.
Next Tournament, the Gracie Nationals will occur on the 8th of January 2015 and it will have a superfight between Javier Vazquez and Gary Tonon as well as Denny Prokopos vs Eddie Cummings.
You can find more information on Gracie Tournaments at:
WB: gracieworlds.com/
FB: facebook.com/gracietournaments
IG: @gracietournaments
Gracie Tournament Rule-set: