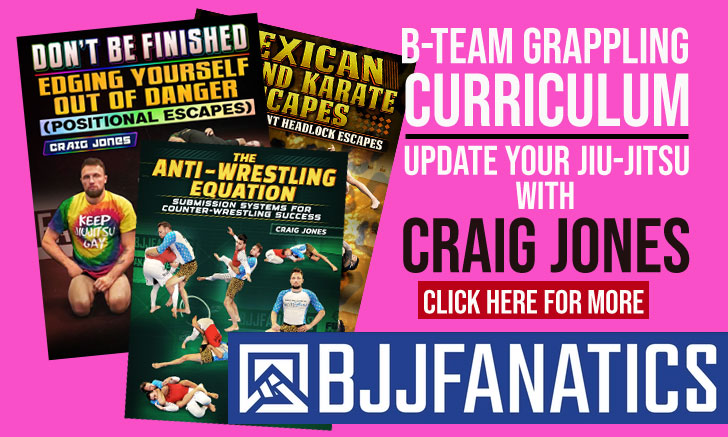 Rafael Barros, commonly known as Rafael "Fofitio", is one of the leading figures of an important Brazilian grappling team named Oriênte Jiu Jitsu of Niteroi, a team affiliated with Nova Uniao, that produced legendary jiu jitsu competitors such as Thiago Fernandes, Ramon Lemos, Gilbert Burns and many others. Fofitio is also a former 2x world champion and 2x world cup champion.
Rafael Fofitio Jiu Jitsu
Full Name: Rafael Barros Lima de Simone
Nickname: The nickname started being said by the sister of Rafael's teammate and best friend, the legendary Thiago Fernandes (RIP). Thiago's sister (Brunna) thought Rafael was cute (fofo in portuguese) and when she went to competitions to root for her brother and Rafael, she would often yell motivation phrases using the word "fofitio" (cutie), the name was quickly picked up by Barros' teammates, who wouldn't miss the opportunity to make fun of the girly nickname.
Lineage:  Mitsuyo Maeda > Carlos Gracie > Carlson Gracie > Andre Pederneiras > Rafael Barros
Main Achievements:
World Champion (1998 junior blue, 2001 brown)
World Cup Champion (2002 & 2003 brown)
Brazilian National Champion (1997 & 1998 junior blue)
Brazilian National Team Champion (1998 blue, 2000 purple)
Favorite Position/Technique: n/a
Weight Division: Peso Galo (under 57kg/127lbs)
Team/Association: Oriênte/Nova Uniao
Rafael "Fofitio" Barros Biography
Rafael Barros was born on the 4th of November 1981 in Niterói, state of Rio de Janeiro – Brazil. He started training jiu jitsu when he was 9 years old as he wanted to practice martial arts, although he admittedly had no idea what jiu jitsu actually consisted in.
Fofitio's first coach was Amélio Arruda Câmara, a red belt in the gentle art who founded the Oriênte Jiu Jitsu academy in Niteroi. Master Amélio graded Rafael in the yellow, orange and blue belts, but as Rafael's interest grew towards the competitive side of jiu jitsu, he understood that he needed to seek a more competitive team with different aspirations from those of Oriênte. At the time Rafael and his best friend Thiago Fernandes (who would become one of the biggest BJJ phenoms of the early 2000's decade and also one of the sport's saddest losses) decided to start travelling to Rio de Janeiro to train with Nova Uniao and head coach André Pederneiras. This relationship between Fernandes, Fofitio and Pederneiras opened the doors for other teammates of the Oriênte academy to cross over and train at Nova Uniao. It also established a long lasting and historical relationship between the two teams, which led members of Oriênte to represent Nova Uniao at Rio de Janeiro competitions and vice versa, Nova Uniao's top players would represent Oriênte in Niterói based tournaments.
As a purple belt (graded by Pederneiras), Fofitio started coaching at Oriênte, where he formed incredible athletes such as Gilbert Burns (Durinho), Herbert Burns or Mackson Camara.
Andre Pederneiras deemed Fofitio a black belt on July 2003 after Rafael won the World Cup as a brown belt (for the second year in a row). As Fofitio's career as a city attorney prospered, Rafael left his competition days behind, remaining as one of the top coaches at Oriênte on his spare time.