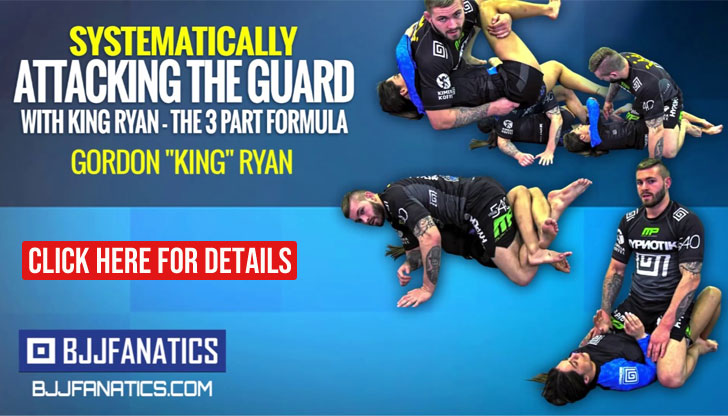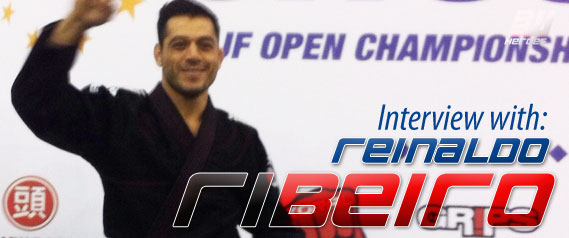 The European Open is over, in Lisbon – Portugal, but our diligent Portuguese correspondent, Mr Hugo "Sabugo" Miranda got to spend time with a number of fighters and coaches, hearing what they had to say about issues such as the state of BJJ in Europe and how the basis of the gentle art has evolved in the Old Continent, this is the first interview of a series of them that will follow.
Reinaldo Ribeiro: "'I believe that everything has been already invented. Sometimes positions stay dormant for a while (…) with time, somebody always brings something back.
The first interviewee was the long time Europeans participant and respected instructor Reinaldo Ribeiro. Ribeiro is a veteran of the European Open, someone who has been living in the Old Continent for almost a decade, having won the tournament on 3 occasions, including a win on the Super-Heavyweight division, bearing only 70kgs (154lbs) on the day with gi.
With a lot of the new talents travelling from Brazil and other countries to the US to train and compete, what do you think is the state of the gentle art in Europe?
'I think the proof is this Championship. Each year there are more athletes, it is better organized and in my opinion it is one of the two best BJJ events of the year'.
The subject of the 'new school vs. old school' or 'new positions vs. old positions' has been discussed in a lot of media, what are your views on the subject?
'I believe that everything has been already invented. Sometimes positions stay dormant for a while, and then come along a new athlete who discovers that such position suits his game or his specific objective. Nobody can really say they invented the 50-50 or the de la Riva. They were always there, just dormant. Then, with time, somebody brings something back that hasn't been seen in a while and it's all new again'.
Have you seen anything different in this year's European Open, something that stuck with you in 2014?
'To me it's the problem of evolution. When something moves forward and develops, everything around it has do evolve as well. So, what leaves a little bit sad is that the refereeing is still lagging a bit behind, struggling a bit to keep up with the new rule changes and the athletes professionalization.'
To conclude, any message you want to leave?
'The important thing is to enjoy BJJ and to practice it with quality. Each year it's been getting better, and my always advise people who train to preach good values such as peace and calmness and enjoy the bonds that happen because of BJJ, that for me is the best thing.'
Big thanks to Hugo Miranda for the interview and the dedication. Hugo competed in the tournament, but still found time to consult with the top athletes of the tournament. Top job!