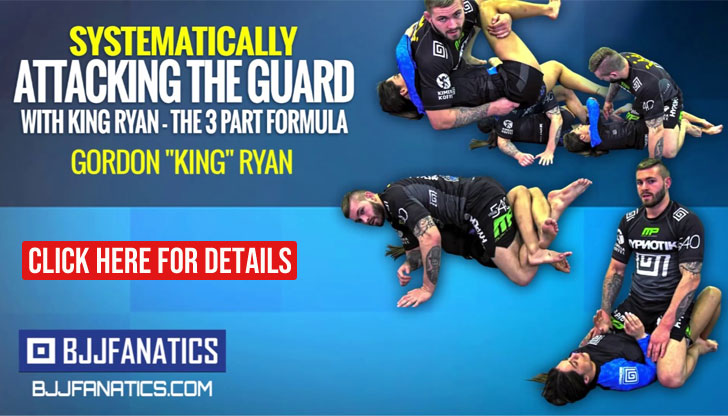 Javier Vazquez, also known as "Showtime", is a Brazilian jiu jitsu black belt under Rodrigo Medeiros, a rank he achieved in 2003, making him most likely the first Cuban black belt in the Brazilian grappling style. Javier is also a wrestler and a retired mixed martial artist with a successful career having competed at some of the top promotions in the world such as KOTC, WEC and the UFC . Javier Vazquez is also married to Rose Gracie, daughter of 9th degree jiu jitsu red belt Rorion Gracie, with whom he runs the "Gracie Tournaments" organization.
Javier Vazquez Jiu Jitsu
Full Name: Javier Vazquez
Nickname: During the early stages of Vazquez' MMA career back in 1998-1999 a fight promoter asked Javier for a nickname. As Javier didn't have one so a friend came up with "Showtime", a reference to what happened every time Javier entered the cage.
Lineage: Mitsuyo Maeda > Carlos Gracie > Carlson Gracie > Rodrigo Medeiros > Javier Vazquez
Main Achievements:
ADCC Trials Champion (2005)
KOTC Lightweight Champion
Favorite Position/Technique: Triangle
Weight Division: Peso Pena (under 70kg)
Team/Association: Gracie Rancho
Javier Vazquez Biography
Javier Vazquez was born in Santiago, Cuba on the 27th of April, 1976, where he started his martial arts training at the age of 6 through Tae Kwon Do, which he practiced for 3 years. He would return to combat sports when he was 14 years old, finding in wrestling a home for his competitive drive. Javier progressed well in wrestling, earning several podium spots in the sport, becoming an assistant coach by 1995, the same year when he moved to the United States.
in 1997, watching Royce Gracie compete at Ultimate Fighting Championship 4 (UFC IV) captured the curiosity of young Javier. He researched the Royce's career and decided that he wanted to start training in the Gracie family fighting system. Vazquez started training at a Carlson Gracie affiliate gym in Whittier, California led by Rodrigo Medeiros, a well respected black belt who co-founded the BJJ Revolution team.
By 1998 Javier was already fighting MMA. His wrestling pedigree combined with jiu jitsu proved to be an exciting combination and Javier climbed the ranks quickly within the sport of mixed martial arts, winning the first lightweight title of the King of the Cage promotion in 2001.
Javier Vazquez progressed in jiu jitsu with coach Rodrigo Medeiros by his side, becoming an assistant instructor at Medeiros' academy in 1999 as a purple belt. He received his black belt on November, 2003 from the prestigious coach.
After marrying Rose Gracie, daughter of, Rorion Gracie, Javier started spending a great part of his grappling training at the Gracie Academy with brothers Ryron and Rener Gracie, which by his own admission, advanced his game tremendously.
On January 2013, after a successful win over former UFC title contender Joe Stevenson, Javier Vazquez retired from mixed martial arts, leaving behind an illustrious career where he competed in big organizations such as KOTC, WEC and the UFC. In his retirement announcement to Sherdog.com, Javier said:
I felt that technically it was the best I had ever been, mentally the best I'd ever been. Physically I'd had better days, but I was making it work. I'd modified my game and made adjustments in my style so that the injuries were almost hidden (…) I just don't want to fight anymore. I wanted to officially announce my retirement. I knew, I just didn't know how to say it and when to say it. I had nothing left to give anymore. I had nothing physically left to give. – Javier Vazquez, Sherdog
He carried on his career as a grappling events promoter, through the Gracie Tournaments organization, a promotion run by himself and his wife. Vazquez also continued competing in jiu jitsu, mainly in submission only events, while being also a coach at the Gracie Rancho Cucamonga academy in California where he teaches a his variation of jiu jitsu, called Strike-Based Jiu-Jitsu (SBJJ).
Website: GracieRancho.com
Javier Vazquez vs Cristyan Martins

Javier Vazquez vs Jeff Glover