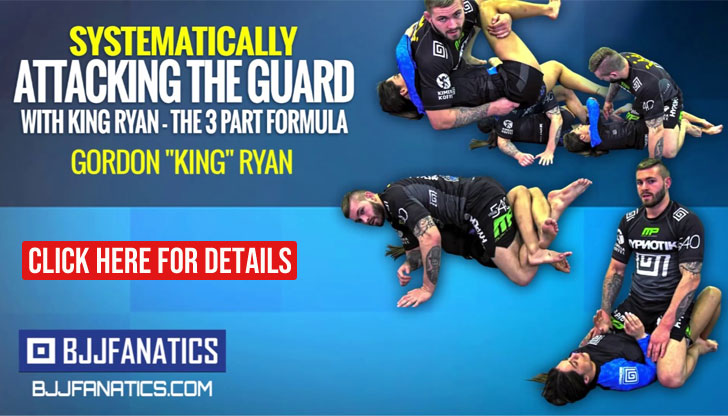 Fernando Margarida is one of the most accomplished and exciting fighters to have walked the earth. The Sao Paulo native had some of the most memorable fights in the Mundial event (world championships), such as his duels with Saulo Ribeiro, Roger Gracie, and Flavio Almeida. A big name in the BJJ media at the beginning of the century, Margarida has taken a more low key approach these last few years. BJJ Heroes has had the privilege of meeting the former world Jiu-Jitsu open weight champion and catch up on old and brand new events on Fernando's life.
Fernando Pontes Interview
1) First off, let us start with the question that everybody is dying to know: What have you been doing since 2007?
Margarida: The truth is that I was dedicating myself to the sacrifice of healing my body after the continuous accidents and injuries that I have had on the asphalt, mats, and rings. Meanwhile, I had been training for 50 days in BJJ (editors note: after a serious bike accident) when I managed to do the best fight on the best world championship of all time, against Roger Gracie in California, according to the prestigious Gracie Mag (cover of edition #127). The following year, in 2009, I fought in one of the best competitions in the United States called Grapplers Quest in which I was crowned an open weight champion.
In 2009, I also participated and won several different challenges (super fights) in the United States. During those three years, I had taught the Armed forces of the USA and elite squads such as the FBI and SWAT, all this under medical supervision because of my injuries. In 2009, I returned to Brazil to follow through my mission to make our ancient martial art's panorama stronger.
2) In your debut in MMA, you faced a very tough and experienced opponent in Macaco Patino and you surprised everyone by defeating him. Everyone had high hopes for you in MMA since then, why haven't you returned to the cage?
Margarida: Yes, he truly is a very tough guy. It took a lot of faith and heart to be able to defeat such a seasoned opponent after all the severe accidents I endured. In regard to my return to MMA, it all depends on the value of my purse. If someone can offer prizemoney worthy of a champion that has overcome what I have, with the love for the sacrifice, then I am in.
3) In your latest interview to Spor TV (Brazilian channel), you criticize the World Jiu-Jitsu Championship for failing to provide monetary assistance to the athletes, and you point that as one of the main reasons why you have been absent of this tournament. Do you blame CBJJ (IBJJF) or the government for the lack of assistance given to the athletes?
Margarida: Consciousness is the answer, it is our capacity. As in every working environment, the revenue is divided as a way of remunerating and show gratitude for the people that work (the exchange relationship that dictates how we live), then why don't they do the same at a World Championship that moves so much money? If Jiu-Jitsu is my essence, my life, my gift, why shouldn't they share and give us what is rightfully ours? After all, we are the stars of the show. The blame is on those that have the power to change things and do nothing about it.
4) Since your return to Brazil in 2009, where have you been training?
Margarida: I try to go to every academy that makes me feel welcome and where I feel good to practice my essence. I have also given several private classes to children, teenagers, adults, elders, and people with physical disabilities.
5 ) There have been many (namely in internet forums) that said Margarida had left BJJ to live a different way of life. Many didn't know you had continued your work in the United States. Did you feel you had to release this new blog to show people you were still active?
Margarida: Internet forums allow people to write anything anonymously. The problem is that many speak without knowing the facts, be it for lack of knowledge or for meanness. When other people read this, they repeat it also and all the sudden you have rumors and lies flying all over the place. If you are not there to set the record straight, the enemy will spread the news for you. This was one of the reasons that made me release the blog: to make the official information about my career available. There is no anger on my website, but I do write the truth.
6) And your plans for the near future, what are they?
Margarida: To continue with my training and compete.
7 ) And what about the future, what do you see yourself doing 5 or 10 years from now?
Margarida: I will continue my learning process in martial arts and strengthen BJJ in the sports and culture sector focusing on the younger generations.
Margarida's Blog Pages: